Philippines files 2 diplomatic protests vs China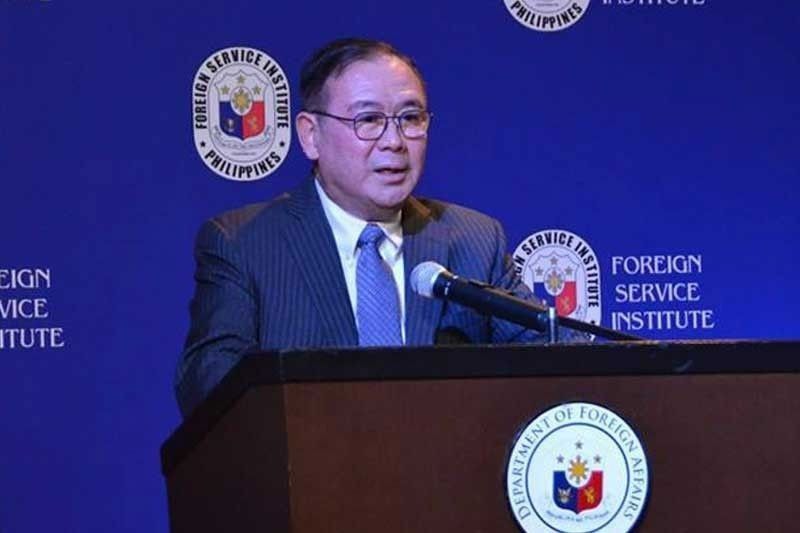 MANILA, Philippines — The Philippines yesterday filed two diplomatic protests against China for pointing a radar gun at a Philippine Navy ship and declaring a Philippine territory as part of Hainan province, violating international law and the country's sovereignty.
In a tweet, Foreign Affairs Secretary Teodoro Locsin Jr. said the protests were filed with the Chinese Embassy in Manila at 5 :17 p.m. yesterday.
China's Ministry of Civil Affairs announced on Saturday that the State Council had approved the establishment of the Paracel (Xisha) and Spratly (Nansha) in the South China Sea as districts under Sansha city.
The Paracel administration will be based on Woody Island, also known as Yongxing Island, while the Spratly administration will be placed in the Fiery Cross Reef, referred to as Yongshu Reef in Chinese.
The new districts will govern the Paracels and Macclesfield Bank as well as the Spratly Islands and their adjacent waters where there are multiple overlapping claims.
"@DFAPHLWe worked on this the whole day. And that is all that will be said on it because diplomatic notes are strictly confidential between the two states parties. Period," Locsin said.
"I expect that no one else in the government will comment on it because they are not competent to do it. Only the President himself can reveal these notes of his alter ego the Secretary of Foreign Affairs and rule thereon," he said.
Former foreign affairs secretary Albert del Rosario urged the government to protest China's establishment of two new districts that will govern the Paracel and Spratly as the world grapples with coronavirus disease 2019 (COVID-19) pandemic.
Del Rosario said the announcement of the Chinese Ministry of Civil Affairs on April 18 about the establishment of Paracel and Spratly districts to be administered by China, the ramming and sinking of a Vietnamese fishing boat in South China Sea on April 3 and the establishment of two research stations in its artificial islands in Fiery Cross and Subi reefs show that "China has been relentless in exploiting the COVID-19 pandemic."