'Opposition senators to chair committees'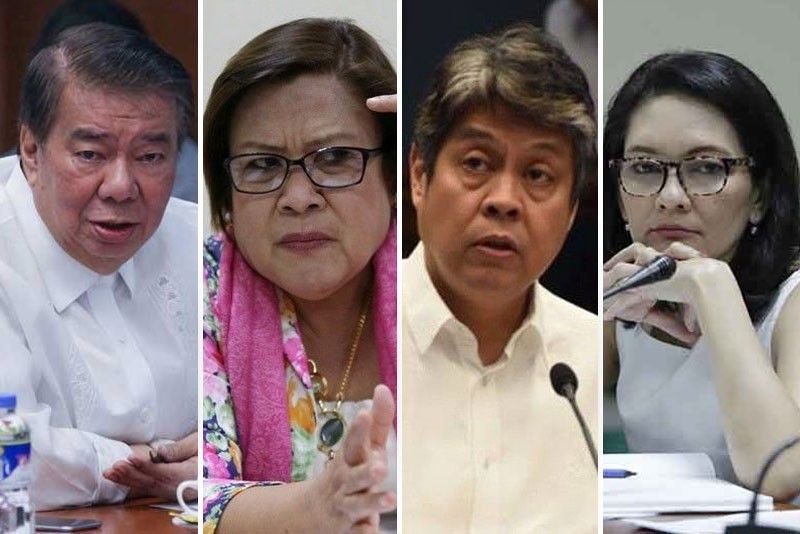 MANILA, Philippines — Senators from the minority bloc are assured of getting committee chairmanships as the chamber undergoes reorganization for the 18th Congress, Senate President Vicente Sotto III said yesterday.
Sotto said he intended to meet with Senate Minority Leader Franklin Drilon in the coming days to discuss which committees the opposition bloc could chair even as he stressed that he does not dictate what will be assigned to each senator.
"I will go out of my way to talk to them because, for all you know, they might like the committees that will be offered to them," Sotto told radio station dzBB, referring to the opposition members, as he noted that some of the panel chairmanships would become vacant.
Sotto agreed with the observation that minority senators have done a good job in chairing their committees. He said it is possible that some majority bloc senators might agree to "swap" committees with their colleagues in the minority.
Drilon said on Friday that members of the opposition bloc must not be stripped of their committees as new senators lobby for posts in the chamber.
Senator-elect Imee Marcos is reportedly eyeing the committee on social justice, welfare and rural development chaired by Sen. Leila de Lima, while returning senator Pia Cayetano is asking for the committee on women, children, family relations and gender equality headed by incumbent Sen. Risa Hontiveros.
De Lima and Hontiveros belong to the four-member minority bloc. The fourth member is Sen. Francis Pangilinan, president of the Liberal Party.
Sotto is expected to shuttle between the minority senators and those in the majority to finalize their committee assignments with the least amount of grumbling. It is the majority bloc, however, that decides on the matter.
The issue of committee assignments has been a source of intrigue in the chamber that also triggered rumors of Sotto's ouster supposedly spearheaded by some neophyte senators seeking certain chairmanships. But a dinner meeting hosted by Sen. Manny Pacquiao in his Makati City residence last Wednesday helped smoothen things, according to the senators who were there.
'Unifier'
Meanwhile, Sen. Francis Tolentino said he was content with the committee on local government that is going to be assigned to him even as he dismissed as intrigue reports that he wanted Sotto ousted.
Tolentino said he was in Jerusalem when the rumors broke out and "you won't find any voice recording or interview that I said that."
"I've been known as a unifier. When I was in (Metropolitan Manila Development Authority), I was able to unify 17 mayors, some unruly. I will follow the majority. As a new senator, I will cooperate and help," he stressed.