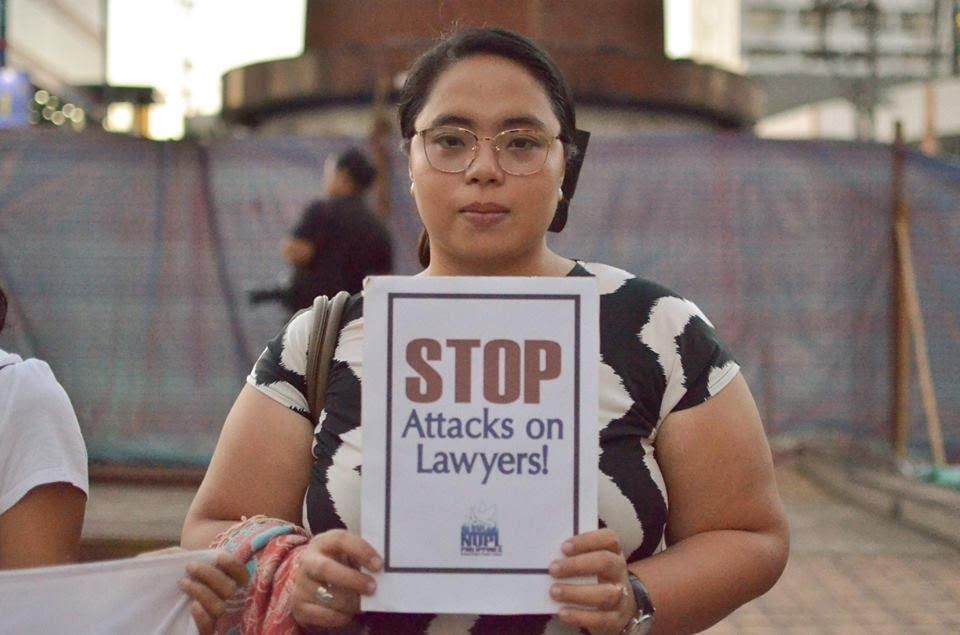 NUPL lawyer Katherine Panguban is charged with kidnapping and serious illegal detention after she helped facilitate the the release of 14-year-old Sagay massacre witness "Lester" to his mother Flordeliza Cabahug
APWLD
Regional rights group: Drop charges vs lawyer of Sagay witness's mom
(Philstar.com) - November 13, 2018 - 7:23pm
MANILA, Philippines — Regional women's rights group Asia Pacific Forum on Women, Law and Development has condemned the filing of kidnapping and illegal detention charges against lawyer Katherine Panguban and is calling for them to be dropped.
The charges against Panguban, a member of the National Union of People's Lawyers, were filed by the biological father of "Lester," the 14-year-old witness of the October 20 Sagay massacre, where nine sugar plantation workers were murdered in a hacienda in Negros Occidental.

READ: 9 sugar workers slain in Negros Occidental hacienda shares
"APWLD demands that the politically motivated charges against Ms. Panguban to be dropped immediately and for the murders of Benjamin Ramos and the nine farmers to be independently investigated," they said in the statement.
According to the APWLD statement, the father is "widely believed to be in the control of the police and military."
Police officials said earlier this month that they support the filing of charges. "It's not right to get the kid if you're not related and curtail his liberty," Philippine National Police Director General Oscar Albayalde was quoted in a GMA News Online report on November 5. "We need the whereabouts of the kid," he added.
But APWLD and other human rights groups denied that Panguban was the one who took custody of the child and was only representing Flordeliza Cabahug, the child's mother.
RELATED: Kidnapping raps vs lawyer of 'Sagay 9' witness's mother baseless, Karapatan says
APWLD pointed out that a criminal complaint was filed despite the fact that it was the "mother and recognized parent who sought assistance from NUPL and human rights organization Karapatan."
They added that regaining custody over the minor was done considering Lester's "manifested choice to be with his mother over his estranged father, officially done in the presence of the head of CSWD Sagay (City Social Welfare and Development Office); properly documented; one that was acknoweldged and signed by Lester's parents."
The groups insisted that Panguban represented the the mother with consent and "had signed agreements with NUPL and Karapatan." The child's mother ackonwledged and had the documents notarized in Manila, it also said.
Panguban was also the counsel of Catholic nun Patricia Fox, who had her missionary visa revoked last month and left the Philippines on November 3, after the administration of Rodrigo Duterte had her investigated for allegedly taking part in political activities.
Benjamin Ramos, a human rights lawyer also from NUPL, was shot dead on November 6. He was the 34th lawyer killed since the beginning of Duterte's term.
READ: Human rights lawyer gunned down in Negros Occidental
The government has routinely dismissed calls from international organizations, especially concerning human rights, as meddling in Philippine affairs.