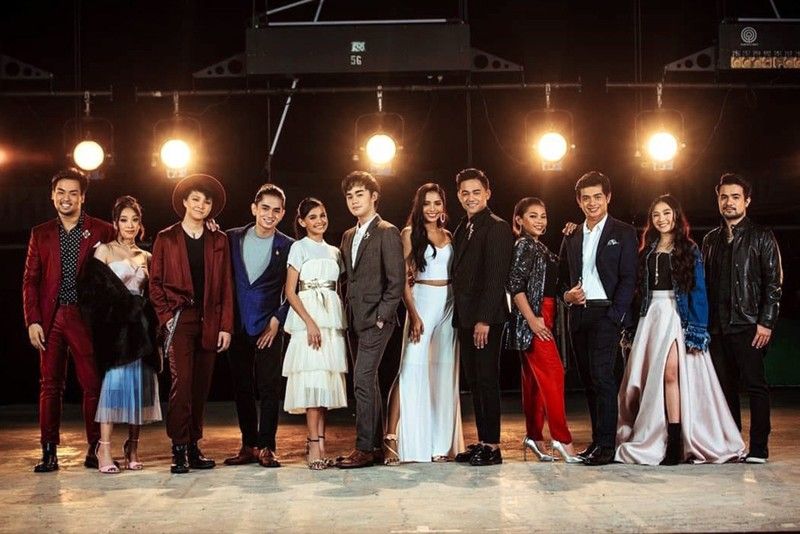 Elle Ocampo (with Idol Philippines finalists): I will do my best to go far
The Idol from Angeles City
MANILA, Philippines — "I am learning and growing so much from all the experiences I am gaining throughout my Idol Philippines journey," said Kapampangan Gabrielle "Elle" Ocampo, 21, one of the 12 finalists in the Philippine reality-TV singing competition on ABS-CBN to find new solo singing talents.
She added, "I feel more empowered to be myself because of all the support and recognition I have received both from the audience and the judges. Particularly, during the live rounds, when I just decided to let my inhibitions go and just do what I can. Up to now, I am still in that state of freedom and determination to go far."
Elle has always wanted to be an artist. She loves writing poems, reading books and dancing. Her favorite performers are Freddie Mercury, David Bowie, Eminem and Lady Gaga.
"Music has always been a big part of my life. I love music that gives me a different perspective of the world. I love music that tells stories. And I would love to make music that would do the same for their people."
She took on Information Technology course with a major in animation at Holy Angel University (HAU), a recipient of the Philippine Quality Award and the People Management Association of the Philippines (PMAP)'s 2019 Employer of the Year for Luzon. She is proud of HAU's several advocacies like mission day for the Aeta communities in Porac, Pampanga, during HAU president Luis Calingo's birthday, the IT students' donation of a thesis project to a public senior high school, the No Student Left Behind campaign, the advocacy to battle fake news, the Share-a-Meal project, and the Paragala Awards, among others.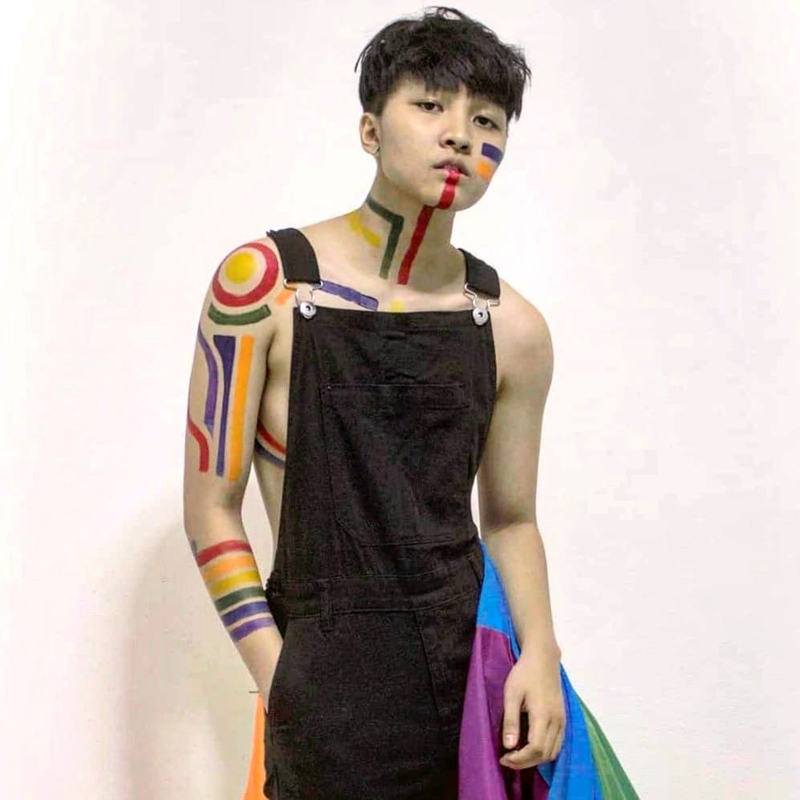 She would want to thank everyone, particularly the LGBT community, who has "been supporting me. I want to make you proud and I will do my best to go far."
She admits being a lesbian, a "weird oddity from outer space." She loves trying out new things and experimenting when it comes to music and visual art.
Interestingly, her first singing contest was just last year. She emerged as a daily winner and a week's defending champion in Tawag ng Tanghalan of ABS-CBN's It's Showtime. She said she joins a singing contest to gain performing experience and learn from her co-competitors.
She played one of the lead characters in a live stage musical about the life of Don Bosco last year in San Fernando City, Pampanga.
Her philosophy in life: "If life was a run, race at your own pace, always, but do it with flare."