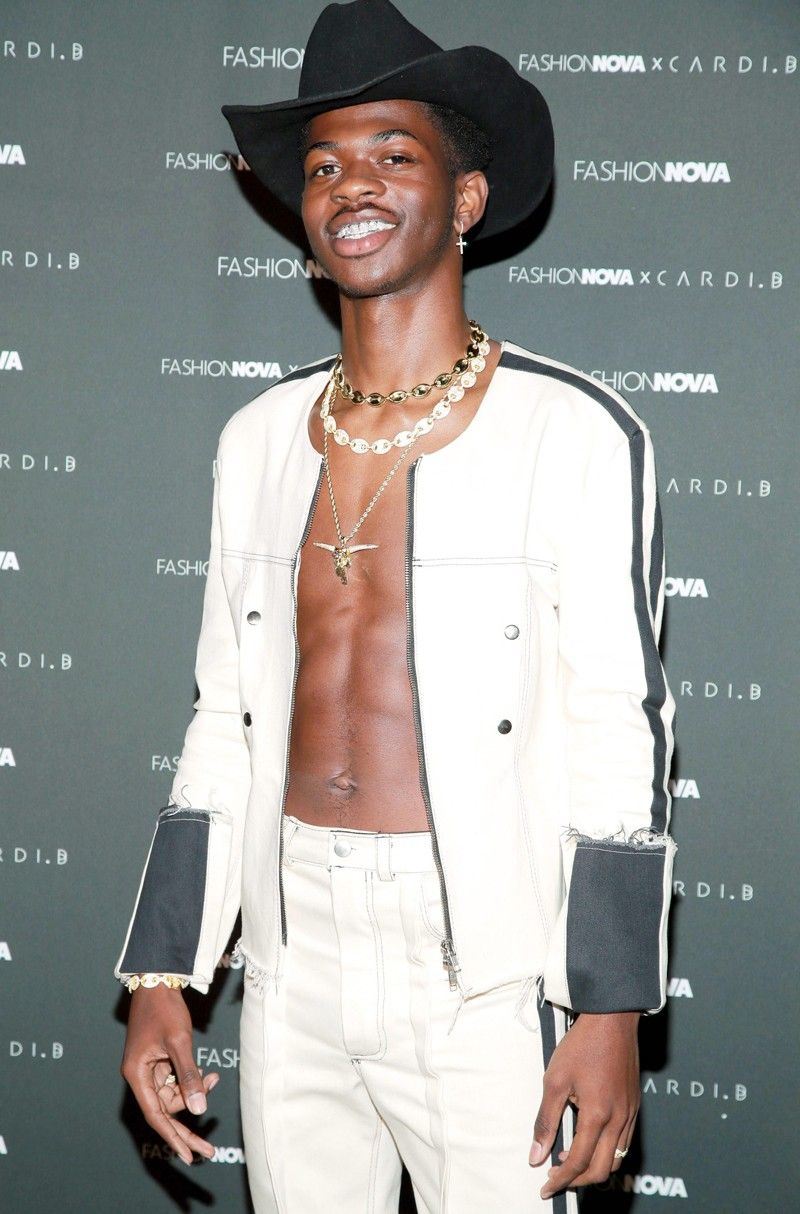 Lil Nas X is a 20-year-old freshman college dropout from Atlanta, Georgia. He experimented with beats and learned from the songs of Drake and Kendrick Lamar.
Presenting Lil Nas X, the unsinkable
That a new single by Taylor Swift would make it to No. 1 in the hit charts was only to be expected. It used to happen all the time and she has not had a new release since reputation. Excitement has built up for something new by Tay and she has new singing partner, Brendan Urie, frontman of the rock band Panic! at the Disco.
But something or I should say, one unlikely tune kept that from happening. The song that stopped Swiftie's Me! from reaching the top was Old Town Road by Lil Nas X. Then it happened again only a few weeks later.
The powerhouse combination of Ed Sheeran and Justin Bieber released a new single, I Don't Care. The last time they did was with Love Yourself and you know what a big seller that one turned out to be. Of course, everybody thought they would make it to No. 1. But Old Town Road held on to the top spot.
So Sheeran and Bieber's I Don't Care had to settle for No. 2 on its first week in the US charts. That made Old Town Road the biggest-selling single of the year, so far, with seven consecutive weeks at No. 1.
Lil Nas X is a 20-year-old freshman college dropout from Atlanta, Georgia. An untrained musician, he experimented with beats and learned from the songs of Drake and Kendrick Lamar. He would then post his recordings online and promote them on social media. One of those was Old Town Road, a hip-hop experiment with a country twist. He had never written a country song before but he learned how to do it by listening to country recordings. The tune went viral after it was entered in the Yeehaw Challenge meme on the video sharing app, TikTok.
Old Country Road was No. 19 in the country charts when Billy Ray Cyrus was asked if he wanted to do a remix of the song. You all know Cyrus, big country star, father of Hannah Montana on TV and Miley Cyrus in real life. He is credited with making line-dancing an international phenomenon with his monster hit, Achy Breaky Heart.
Cyrus thought why not and has since been quoted as saying he agreed to the remix because he figured he could remove the No. 9 from the 19 and leave just the No. 1. That was just what happened. The Lil Nas X and Billy Ray Cyrus collab of Old Town Road has been No. 1 since it was released last April 10. It has also had a huge 66 million views on YouTube. Check out the video. It is hilarious.
Now I wonder what single will dethrone Old Town Road from No. 1 if the likes of Swiftie and the Sheeran-Bieber duo failed to do so.
Top 20 singles
And now, the Top 20 singles this week in the Billboard Hot 100 are the following:
Old Town Road by Lil Nas X ft. Billy Ray Cyrus; I Don't Care by Ed Sheeran and Justin Bieber; Sucker by the Jonas Brothers; Bad Guy by Billie Eillish; Wow by Post Malone; Sunflower (Spider-Man: Into The Spiderverse) by Post Malone & Swae Lee; Dancing With A Stranger by Sam Smith and Normani; Me! by Taylor Swift ft. Brendan Urie of Panic! At the Disco; Talk by Khalid; Without Me by Halsey.
7 Rings by Ariana Grande; Sweet But Psycho by Ava Max; If I Can't Have You by Shawn Mendes; Middle Child by J. Cole; Break Up With Your Girlfriend, I'm Bored by Ariana Grande; Suge by DaBaby; Happier by Marshmello & Bastille; Going Bad by Drake; Eastside by benny blanco, Halsey & Khalid; High Hopes by Panic! at the Disco.
The Top 20 albums are Confessions of a Dangerous Mind by Logic; When We All Fall Asleep, Where Do We Go by Billie Eillish; Free Spirit by Khalid; Space Between by Sammy Hagar & the Circle; Thank U, Next by Ariana Grande; The Greatest Hits, The Platinum Collection by Queen; This One's For You by Luke Combs; Baby Oh Baby by DaBaby; beerbongs & Bentleys by Post Malone; Here Come the Cowboy by Mac DeMarco.
Scorpion by Drake; Death Race for Love by Juice WRLD; Cuz I Love You by Izzo; Hoodie SZN by A Boogie Wit a Hoodie; Topstar Turnst Popstar by PnB Rock; Hurts 2B Human by Pink; Map of the Soul: Persona by BTS; CrasH Talk by ScHoolboy Q; Astroworld by Travis Scott; United by Newsboys.