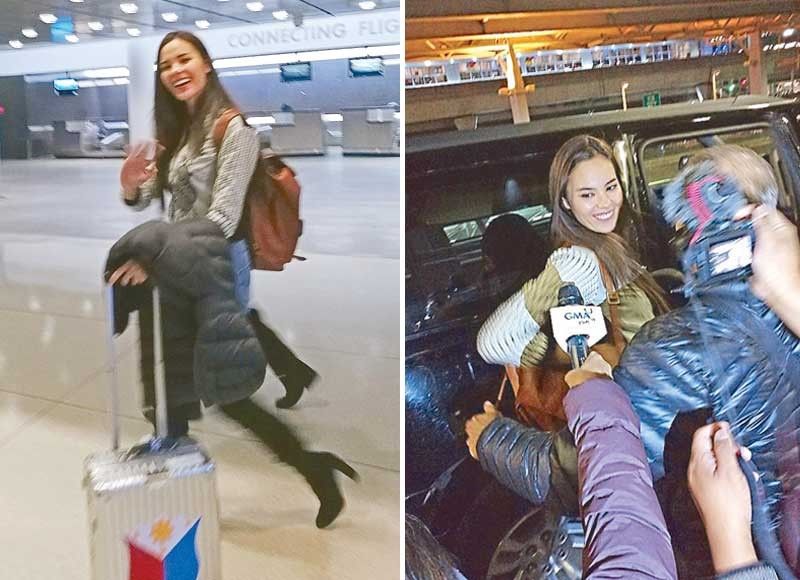 At the JFK Airport swamped by Filipino fans
Photos by Felix Manuel
Catriona heats up cold New York
Felix Manuel
(The Philippine Star) - January 6, 2019 - 12:00am
MANILA, Philippines — After "secretly" spending the holidays in the Philippines with family and friends, newly-crowned Miss Universe Catriona Gray spread warmth in cold New York City when she arrived on Jan. 2, a little before midnight on Philippine Airlines flight 126 from Manila. She was welcomed by kababayan at the JFK Airport.
We waited for hours for the queen and as soon as she came out of the baggage claim area, she was gone in less than 90 seconds. She was immediately whisked away by two escorts and a Miss Universe staff into a waiting black van outside the terminal. But we tried to get a few words from her. She excitedly thanked all the people who welcomed her and was still planning what to do in New York. She is turning 25 today but has no plans how she will celebrate her birthday. Media Week for Miss Universe starts tomorrow, Jan. 7.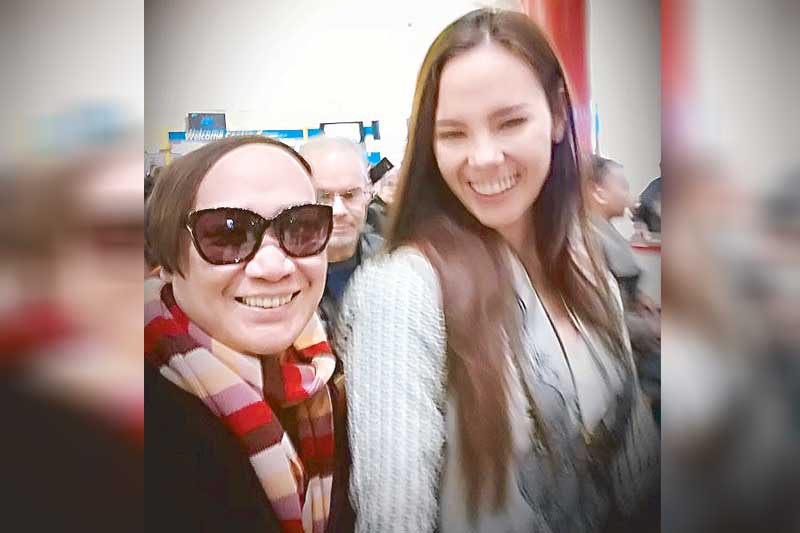 With the author
Passengers from the same flight eagerly shared their stories during their brief encounter with Catriona while waiting for their luggage. They praised her for being accommodating as she posed for pictures with them. Even if she answered questions in English, she never failed to end her sentences with a "po" or "opo." Noted a female passenger, "Sobrang magalang."
From inside the van, Catriona saw some fans standing behind the vehicle due to excitement, forgetting how risky it was to be in the middle of the street here in NYC. Cat asked one of the security officers to open the door and waved to the fans saying, "Thank you! Please be careful."
In NYC, she will share an apartment with Miss USA and Miss Teen USA, just like Pia Wurtzbach during her reign in 2015.