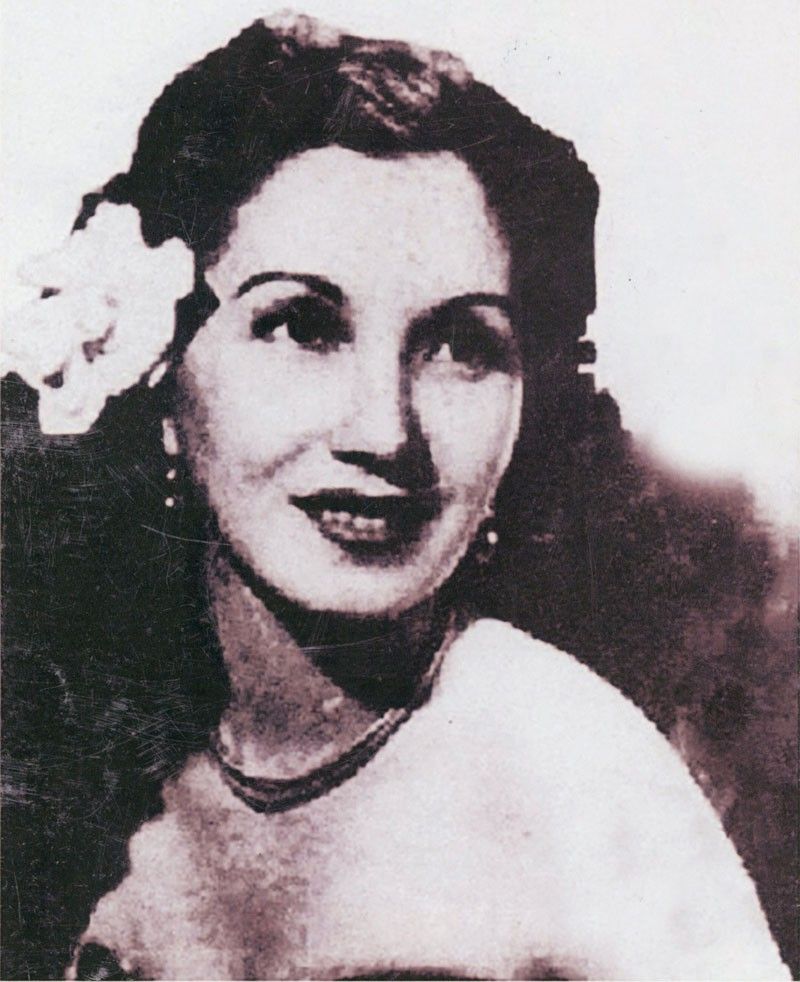 Elsa Oria in California concert
REMEMBER WHEN?
-
Danny Dolor
(The Philippine Star) - September 30, 2018 - 12:00am
When Elsa Oria, the Singing Sweetheart of the Philippines, relocated to the United States in the '50s, she continued her musical career. She mounted a concert held in El Centro, California, under the auspices of the Filipino community of Imperial Valley Veterans Memorial Hall, on March 3, 1953. Accompanying her was Ariston Avelino, composer and musical director of Philippine movies.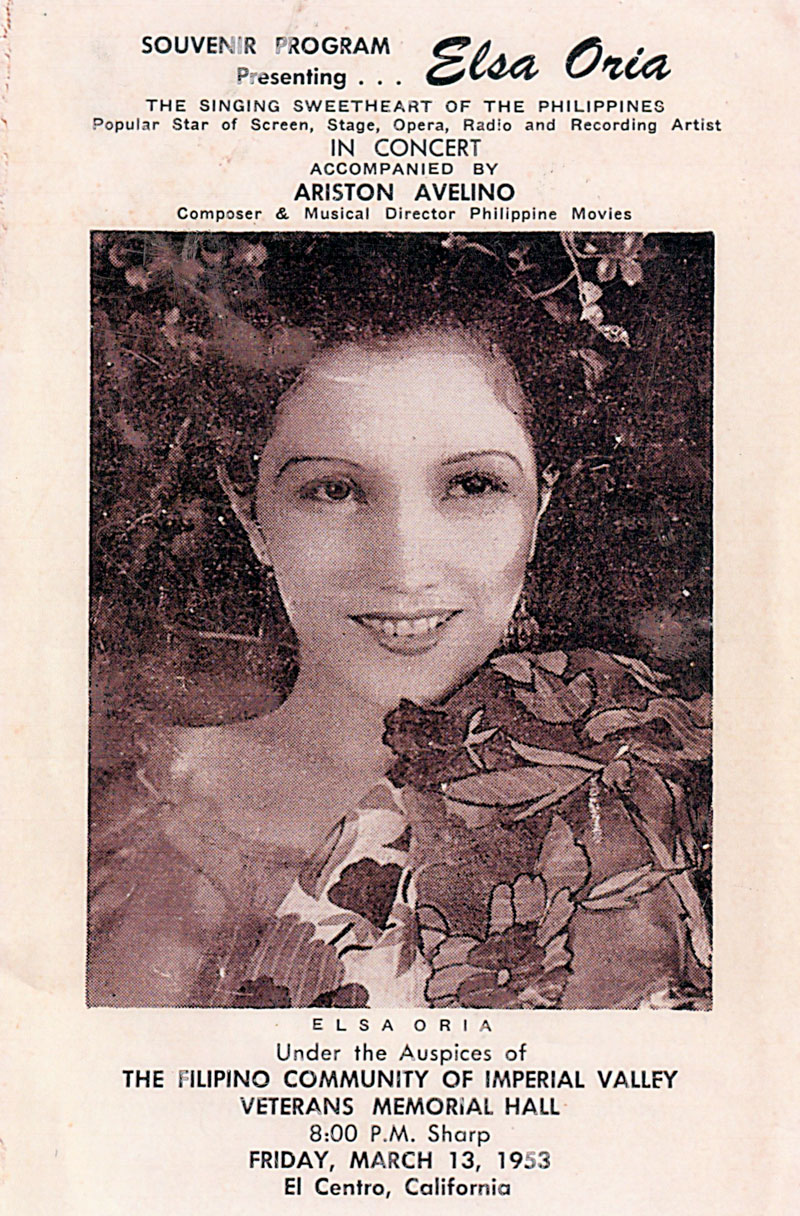 Souvenir program of Elsa Oria's California concert
The souvenir program listed the wide repertoire of the coloratura soprano. From an aria in Lucia de Lammermmor to Ave Maria to One Alone, a number from the movie Desert Song. From Agnus Dei to Villanelle (French classic) to Ilonggo, Cebuano and Ilocano tunes.
Not to forget songs from two movies she starred in, Bituing Marikit and Isumpa Mo Giliw. Her other films included Madaling Araw, Nasaan Ka Irog, Ikaw Rin.
The souvenir program, quoted a rave review in The Oregonian, 'Miss Oria is an artist of proven high calibre, and to state that she was at the top of her from as soloist is to indicate the measure of her contribution to a notable Music Week.'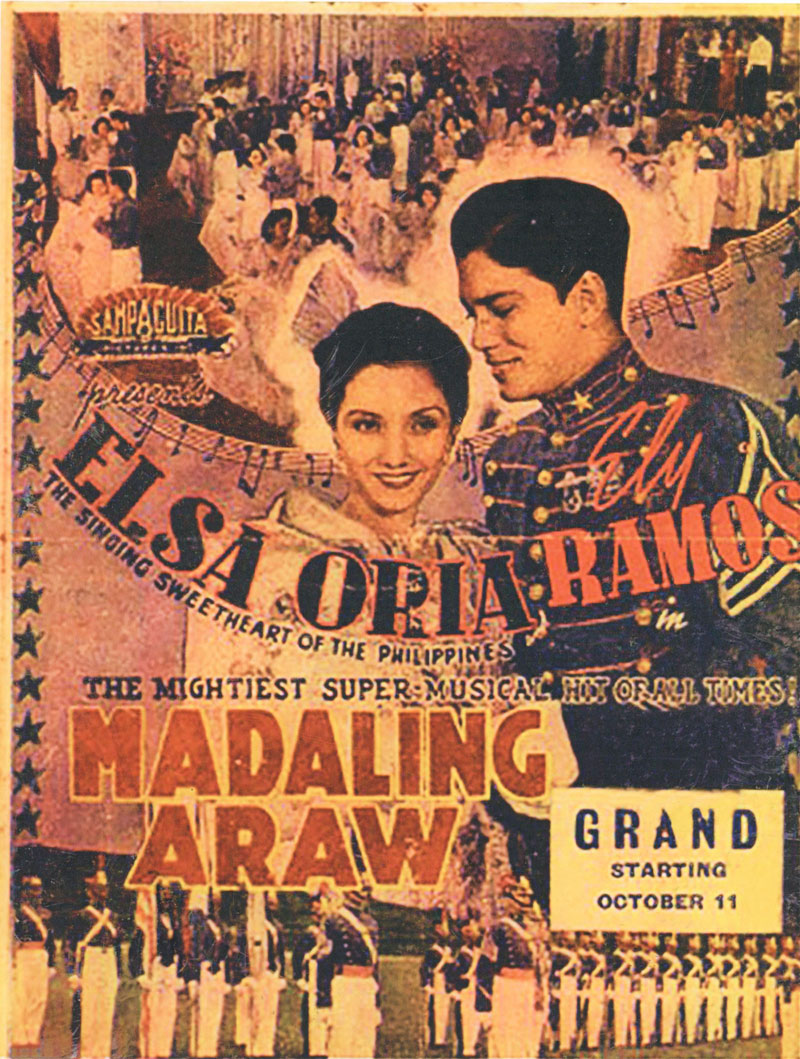 Ad of Madaling Araw (1938)
Born in Laoang, Northern Samar, Elsa Oria started as a radio star and went on to become a popular movie star, meriting the title Singing Sweetheart. She also gave concerts at the Metropolitan Theater, serving as coach of the Manila Academy of Music.
In the US, Elsa toured Washington, Oregon, Idaho, New York, California. — RKC