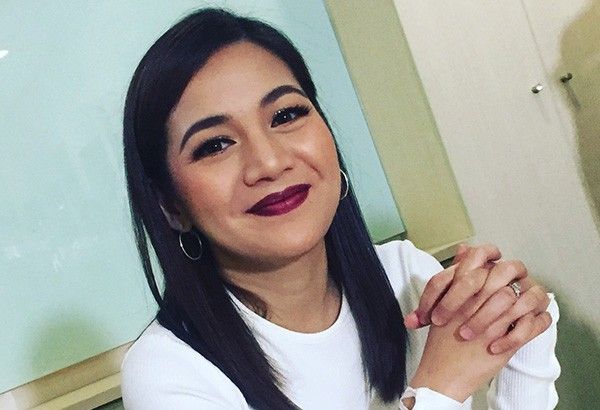 Kyla
Philstar.com/Maridol Ranoa-Bismark
Despite miscarriage, Kyla keen on marriage, motherhood
MANILA, Philippines — Last March, "Queen of RnB" Kyla had a miscarriage that made her break down in a press con on April.
Eighteen years is a long time to stay in a business where new singers are born a minute, thanks to YouTube, reality singing contests and the like.
But Kyla is proving that it is possible, even when she chose to lie low to give way to marriage (to basketball star Rich Alvarez) and motherhood.
Rich never asked her to bid professional singing – something she has been doing since she was a teenager – goodbye. Kyla herself decided to be a wife and mother first.
"When I got married and gave birth, I had to choose," she recalled at the blogcon for her recording comeback and the launch of her new single "Only Gonna Love You" (Star Music).
"Medyo tumahimik ako ng kaunti," she added.
But it was worth it. She built a home for herself and her young family.
The multi-awarded singer used to be so engrossed with her career, she feels she has been working "all my life."
Kyla recalled how she started working as a professional at 14 instead of hanging out with friends the way other girls her age would. Kyla's career kept her away from her family for days on end.
Now that she has her own family, Kyla does not want to rob her husband and child of a wife and a mother. She chose love over career.
She admitted her time away from the limelight opened her eyes to important things.
"It helped keep my feet on the ground. You're not always on top."
Today, she feels even more grateful for the chance to "reconnect with the audience," thanks to "Only Gonna Love You and Fix You and Me," which was released last February, where Kyla worked with fellow artists John Prats as director and Sam Milby as editor, for the music video.
Kyla feels extra blessed to have worked with Singapore-based, UK-born international rapper Req for the song. She knows it is not every day one gets to work with a critically-acclaimed musician like him.
"I like the flavor he gives to the song," Kyla gushed. "I haven't had this kind of RnB track for so long."
Four years after she released her last album, Kyla is back in the scene – her emotions deeper, her experience richer.
John reported that Kyla can shed a tear in five minutes, a far cry from the five long hours it took her to do so in an album of long ago, when she had yet to experience the highs and lows of marriage and motherhood.
Kyla credits John, Samand, actress Angelica Panganiban (they are part of Bright Bulb Productions) for making work fun on the set.
But Kyla's heightened maturity as a person and as a singerplayed a bigger role. It made her feel the melody and the "hugot" lines more. And she is only too happy to share this part of herself with those who care to listen once more.