Mark Preston: A most unlikely Pinoy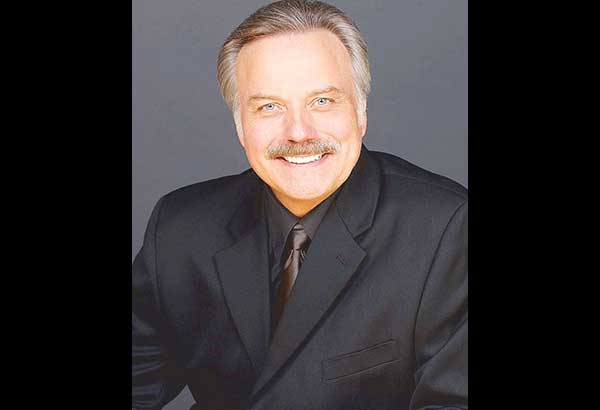 MANILA, Philippines - Mark Preston has toured the Philippine archipelago together with his former group the Lettermen countless times in the past, performing at several sold-out concerts and has grown to love Pinoys including the food.
This year, I had the luck to book the tall and good-looking debonaire of love songs who is always booked year round performing on cruise ships and theaters around the world. When I finalized with him the Manila concert with the Cascades over breakfast at Caesar's Palace in Las Vegas where he now resides, he asked me what he could do to endear him more to his Pinoy audience, I suggested he sing a Pinoy composition in the native language. He agreed and didn't argue.
I was so surprised first week of June when he sent me his recording of Florante's Ako'y Isang Pinoy. I knew he invested so much effort in rehearsing the song and learning phonetically the Tagalog words. I was so touched because it sounded so emotional and touched me deep inside. The reaction was the same with my compadre and co-DJ Mike Enriquez who featured the song on his radio/TV show on DZBB.
Ramon "RJ" Jacinto had the same reaction and played it on hourly rotation on RJ100.3 FM during the Independence Day (June 12). Tonight, Mark's Pinoy followers will get a chance to hear him perform Ako'y Isang Pinoy live at the Newport Performing Arts Theater together with the hit songs he has sung with the Lettermen on previous tours.
On Aug. 5, Mark will perform solo at Bistro RJ of Dusit Thani Hotel and on Aug. 6, grace a private charity concert at the Maybank theater to benefit our ballet scholars. He will donate his fee free of charge.
Tickets to Mark Preston's Concert with the Cascades are available at all Ticketworld outlets and the concierge of Resorts World Manila. Tickets to the Bistro RJ concert are on sale at Ticketworld and Bistro RJ. For reservations at the Bistro RJ show, call 519-8396, 0918-3347960 or 0906-2211524.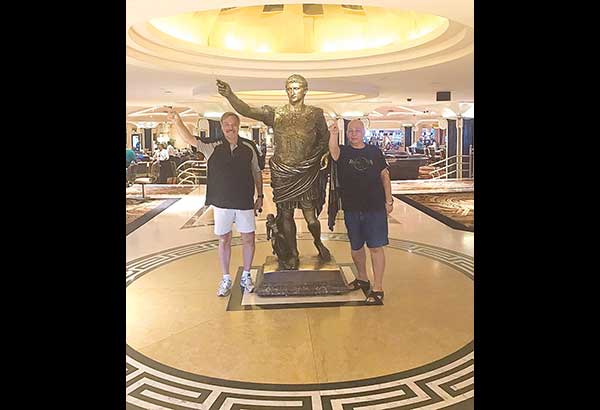 That's me with former Letterman at Caesar's Palace in Las Vegas