4 'mega' solutions to make your brand stand out this holiday season
October 5, 2023 | 11:00am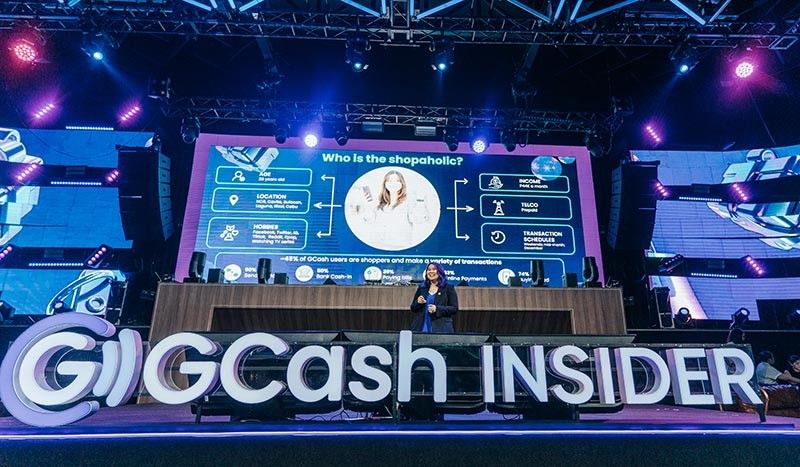 MANILA, Philippines — The Ber months have started and businesses are busier than ever to capture their targets in the merriest and wildest quarter—commerce-wise—of the year.
Everybody knows GCash as an e-wallet, but it's also a B2B giant enabling brands to strategize their sales and connect with their customers well. So, in time for the much-awaited shopping season, the country's #1 finance super app launched the latest of its event series, GCash Insider: Mega Holiday in Xylo BGC in Taguig.
Corporate marketing teams, business enthusiasts, industry experts and thought leaders gathered in the event that discussed the latest trends, insights and marketing strategies under GCash's Partner Solutions Suite.
Thanks to GCash, here are four innovative solutions that can win customers this Christmas and beyond: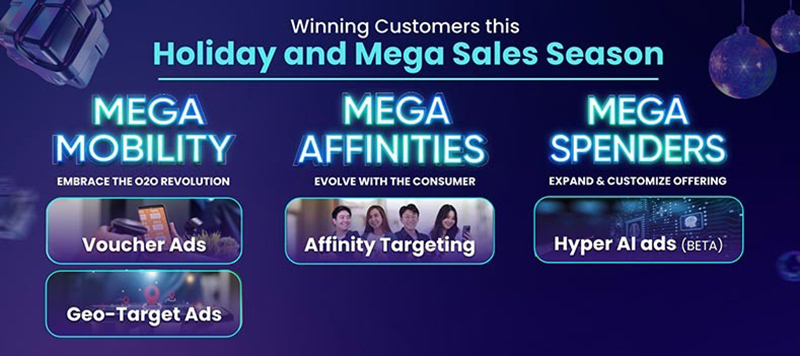 1. Hyper AI Ads (Beta)
Leveraging the capabilities of AI, GCash empowers businesses to finely tailor their advertising campaigns, catering to the specific preferences of their target demographics.
With cutting-edge features such as uniformed reinforcement learning, featurized action catalog, extensive personalization options, and customer 360, GCash's Hyper AI Ads (Beta) discern the ideal campaign offers tailored to individual customers.
"The influence of AI on society is very evident. This cutting-edge technology is very useful in creating communication campaigns for your audience as it uses data to come up with logical and sound decisions that will boost brand visibility, improve activation, increase usage and grow retention rates. This AI-enabled feature will now easily answer which offer is right for this GCash user," GCash Head of Insights, Analytics and Globe Synergies Claude Gomez said during the event.
2. Geo-target Ads
Beyond preferences, geographical proximity is a pivotal factor in executing effective marketing strategies. GCash takes geo-tagging to the next level by capturing advanced location-based features.
Users located within a targeted radius of as close as 100 meters can now receive real-time updates and immediate notifications regarding their favorite local restaurants, businesses and brands, all right within their vicinity.
"With Geo-target Ads, brands can banner new offers, advertise in-store promotions, and drive foot traffic to physical stores by leveraging our efficient targeting for a more curated audience," GCash Innovations and AdTech Head Carlos Bauza said.
3. Affinity Targeting
The vast daily transactions of GCash's thriving user base have enabled the fintech company to construct a rich tapestry of over 50 distinct customer profiles. These are persona sets that span a diverse spectrum, encompassing categories such as K-fans, food enthusiasts, eco-conscious activists, professional gamers, healthcare shoppers, parents and many more.
With the Affinity Targeting solution, businesses can seamlessly select these profiles when disseminating their brand messages. Through data analysis, consumers were categorized into persona sets such as K-fans, foodies, eco-warriors, pro gamers, medicine buyers, parents and more.
"Businesses must be present and support the passion points and causes close to the heart of your customers to drive brand preference and loyalty. Affinity data can be used to explore new targeting parameters," GCash Chief Data Officer Sara Venturina said.
4. Vouchers Ads
Customers perpetually seek ways to maximize their savings and value for their money. Therefore, vouchers and promotions are effective tools for gifting customers with enticing discounts and incentives.
GCash has elevated promotional experience by introducing Voucher Ads, a groundbreaking solution that seamlessly combines vouchers and advertisements. Through this integrated, customizable distribution mechanism, users can effortlessly engage with ads and instantly redeem vouchers, enhancing their overall purchasing experience.
"The festivities in the Philippines begin as early as September so businesses should already start gearing up as early as now. Filipinos go all out during these months so strategizing is key to connecting with your customers," GCash New Businesses Head Winsley Bangit said.
These specialized and seamless solutions are uniquely tailored for the Filipino market, with the aim to help businesses grow for a mega holiday.
To learn more about GCash's Partner Solutions Program, visit bit.ly/gcashpartnersolutions or email [email protected] for inquiries.
---
Editor's Note: This #BrandSpace story is created with GCash. It is produced by the Advertising Content Team that is independent from our Editorial Newsroom.
---