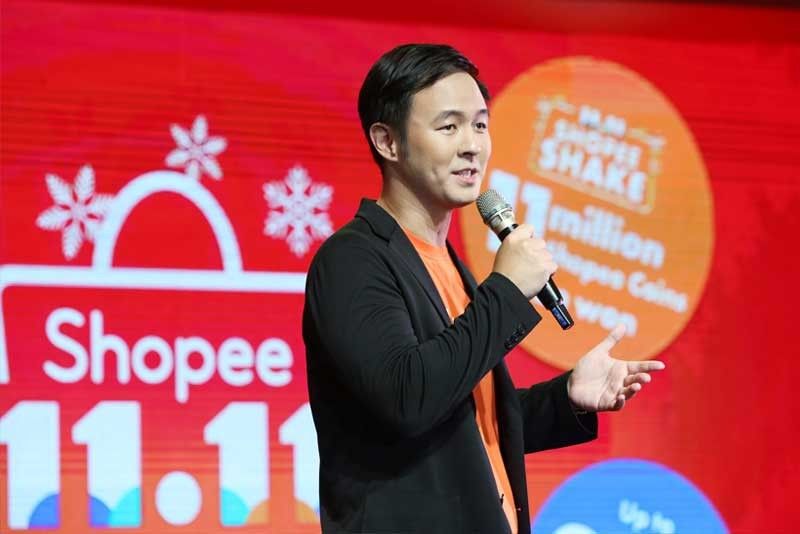 Martin Yu, Shopee head of business intelligence.
Creating real impact with e-commerce app
MANILA, Philippines — Choosing Jose Mari Chan as Shopee's Christmas ambassador only made the e-commerce platform's Big Christmas Sale more appealing across the different markets of Filipino online sellers and buyers. Thanks to today's disruptive technology as well as the innovative mind of Martin Yu, Shopee's head of business intelligence.
After a brief working stint abroad, Yu, a graduate of Wharton School at the University of Pennsylvania, decided to join Shopee as his way to deliver more impact to the local community. "I had a friend who talked to me about it. He started Shopee in the Philippines and I realized it was my chance to come back to home country and do something that has real impact to the people I knew," he said.
The company was first launched in Singapore in 2015, and has since expanded its reach to Malaysia, Thailand, Taiwan, Indonesia, Vietnam and the Philippines. With a wide selection of product categories — ranging from consumer electronics to home and living, health and beauty, baby and toys, fashion and fitness equipment — the company is tailored for the region, providing customers with an easy, secure and fast online shopping experience through strong payment and logistical support.
For Yu, the future of online commerce is as bright as the company's efforts for the most festive season of the year.
"E-commerce will become more and more part of people's lives. We build convenience. It's not really a necessity but it's something that will become part of your daily habit," he said, noting how the company builds up confidence among its MSME partners while bridging their customers to financial literacy.
According to Yu, Shopee Philippines started on a slower pace compared to its counterparts in the region but has been growing tremendously over the last year.
"We've got Anne Curtis and now, Mr. Jose Mari Chan, so it's really been a very exciting journey. Every time we do more of this kind of customer engagements (Big Christmas Sale), more and more people become aware of what we are doing. Of course, the sellers also get a better experience because we're providing marketing for them and the buyers get a chance to try them out. It's also a combination of more and more people trying out the app overtime."
The company strategy is very localized. "Whenever we do our campaigns and company engagements, it has a lot to do with our rather large teams based in the Philippines," he said.
Shopee has over 700 local employees who give their own feedback to how the company can further cater to the needs of the Filipinos, thus the nationwide shipping, COD and flash sales where people get very good deals.
For this Christmas season, Shopee is working closely with its partners especially the third-party companies who deliver their packages. A number of data work, such as balancing outloads and locations, is involved in the background.
The Philippines features a large, mostly young consumer market that is moving from traditional shopping to e-commerce.
Yu says, "There's a lot of millennials. There's a boom in mobile phones. And the data is finally getting better. So a lot of people are going online to try new things, and one of those new things can be Shopee. It's a good time for all of these things coming together, and I think a lot of companies are also warming up to the idea of selling online. They are looking for different solutions; they could start their own website or they could go to the marketplace that we knew. We can take care of a lot of questions they have," Yu said.