Positivism keeps new Shell country head looking young
January 9, 2017 | 12:00am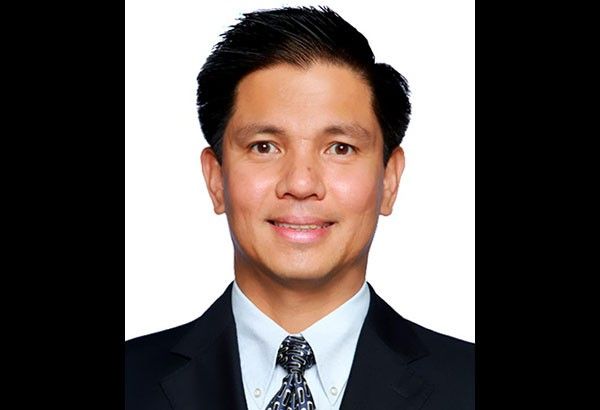 MANILA, Philippines – On the day Pilipinas Shell Petroleum Corp. made its debut at the Philippine Stock Exchange (PSE), its newly appointed country chair Cesar Romero faced stock market reporters in what would be his first major press briefing as the new top executive of the energy giant.
After the briefing that took more than an hour, there was a question that kept nagging reporters – how old could Romero be? Some were certain, he wasn't even 45 years old. Thus, the conclusion was, he was so young to be a country chairperson.
Of course this is not to say that Romero's predecessor Ed Chua looks old. Chua is also as young looking as he can be. And while he is already 60 years old, he looks not a day older than when he first became country chairperson 13 years ago.
Nonetheless, Romero's age became a guessing game of sorts, at least for stock market reporters, some of whom met him for the first time.
Upon "investigation," the reporters gathered that Romero isn't as young as he looked after all. He is 51 years old but certainly looks much younger.
In an interview with The Star, Romero said there are no secrets to his young looks – just the basic good things in life which are best summed up as follows: enough exercise, enough healthy food, enough sleep and enough positivity in life.
He said he runs whenever he can – at least three times a week or more if time and energy permit it.
The best investment he has made, he said is a treadmill at home. It makes sense, he said, because he can run right soon after he wakes up and no need to be as prepared as he would be when he would be running outdoors.
He isn't a vegetarian but watches what he eats.
"Everything in moderation," Romero said when asked if he has self-imposed diet restrictions.
He tries to sleep early especially if he stayed up late the night before.
The most important is to have enough positivity to deal with life's problems.
"You should know how to handle problems," he said.
Of course, it's not as easy as it sounds but Romero, with his new position as the man at the helm of Pilipinas Shell, needs all the strength he can muster.
After all, being a country chairman of a multinational company is no mean feat.
"We look forward to partnering with the Filipino nation in a broader capacity," Romero said during the company's market debut.
He said that under his watch and as a public company now, Shell would continue to run the business in the Philippines the way it has been doing.
"What we've seen in the past, our very clear and transparent way of running the business will remain the same. We're very clear on how we govern and how transparent we are," Romero said.
Shell made its debut on the Philippine Stock Exchange (PSE) in November.
Romero said the company is bullish on the growth prospects of the economy.
"We're bullish about the growth prospects of the economy. What were hoping is the growth of the country would be more diverse. It's quite concentrated in Metro. So we want it to be in different provinces," he said.
At present, Shell has a widespread network of 966 retail service stations, of which 583 are in Luzon, 160 in the Visayas and 223 in Mindanao.
From its initial public offering (IPO), the company successfully raised at least P18.4 billion from an offering of 291 million shares at P67 per share and will be one of the largest companies in the Philippines by market capitalization at P108 billion.
Shell plans to use the bulk of the proceeds of its IPO to expand its retail network.