Final section of NLEX Connector Road opened
October 29, 2023 | 12:00am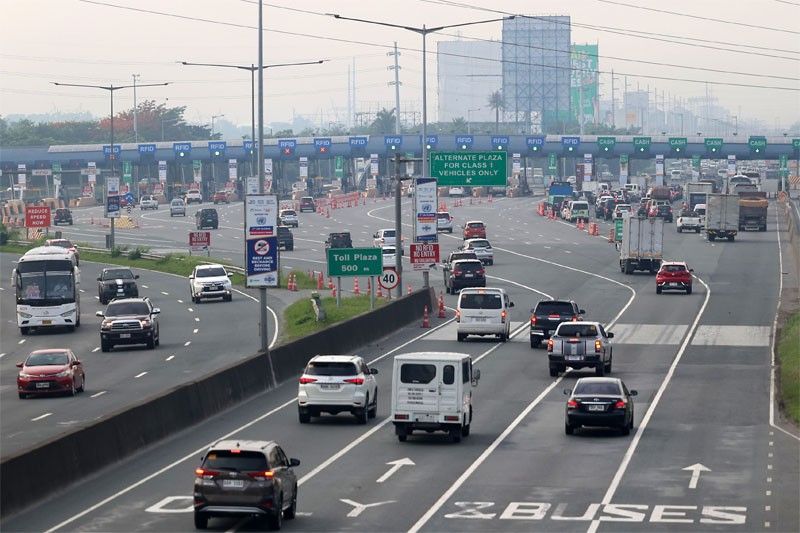 MANILA, Philippines — The North Luzon Expressway (NLEX) Corp. has opened the Magsaysay segment of the NLEX Connector Road in time for the expected surge in road traffic for the extended weekend.
NLEX Corp. yesterday started allowing motorists to pass through the final section of the NLEX Connector Road, providing them with the quickest way to reach NLEX from Manila.
NLEX Corp. president and general manager Luigi Bautista said the opening of the Magsaysay leg should help in mitigating the holiday traffic in Metro Manila.
"To alleviate the expected increase in traffic volume, we immediately decided to open the NLEX Connector España to Magsaysay section. This should also help improve the travel experience of motorists, as this new section would make travel from Metro Manila to the north, and vice versa, faster and more convenient, especially this Undas," Bautista said.
The opening of the Magsaysay segment gives motorists in all vehicle classes an alternative route in traversing Metro Manila. In particular, it eases the traffic condition in major thoroughfares like Aurora Boulevard, España, G. Araneta, Lacson, Magsaysay Boulevard and Nagtahan.
Further, motorists from the south of Metro Manila may enter from the Magsaysay Interchange to connect to NLEX without having to go through service roads.
The NLEX Connector Road may be accessed through its three interchanges located in C3 Road in Caloocan City, España and Magsaysay Boulevard in Manila.
Based on estimates from NLEX Corp., the NLEX Connector Road will cut the travel time from C3 Road to Magsaysay to just eight minutes.
The NLEX Connector Road is designed to link to Skyway via an interconnection bridge that will be built by San Miguel Corp. The bridge, once finished, should enable motorists to cross NLEX and South Luzon Expressway without squeezing in congested streets.
In August NLEX Corp. started collecting a toll fee of P86 for Class 1, P215 for Class 2 and P302 for Class 3 in NLEX Connector Road. Bautista said these rates will be applied in the Magsaysay section of the expressway as well.
NLEX Corp. invested at least P23.2 billion to put up the NLEX Connector Road, and it is seen to serve as many as 35,000 motorists every day.
NLEX Corp is a unit of the Metro Pacific Tollways Corp., the toll road development arm of Pangilinan-led Metro Pacific Investments Corp.