BSP seen to raise rates by at least 75 bps more
September 25, 2022 | 12:00am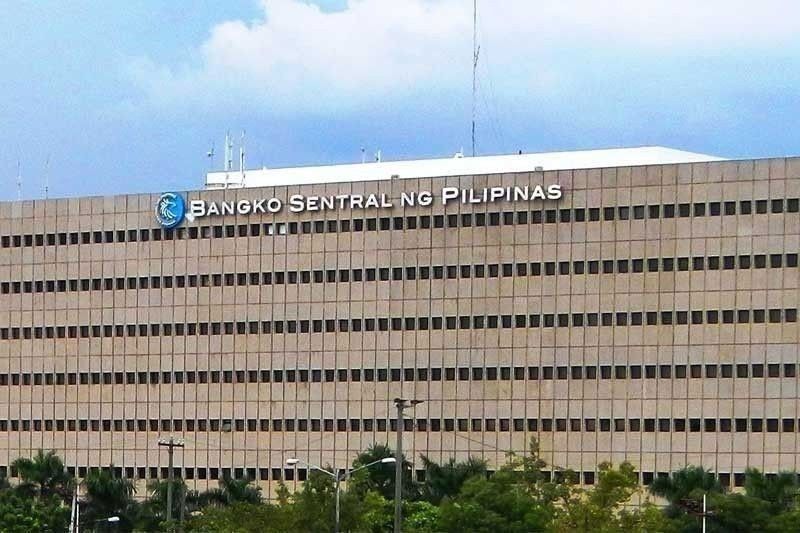 MANILA, Philippines — DBS Bank Ltd. of Singapore sees the Bangko Sentral ng Pilipinas (BSP) raising interest rates by at least 75 basis points more this year as it continues to combat rising inflation.
In a commentary titled "Philippines: Firm on Fighting Inflation," DBS economist Chua Han Teng said the Monetary Board would likely hike key policy rates by 50 basis points on Nov. 17 and by another 25 basis points on Dec. 15.
"We reckon that the BSP may have to keep up with another 50 bps increase to 4.75 percent in November (a rate last seen in early 2019), and possibly follow up with another 25 bps to five percent in the final meeting of the year," Teng said.
The BSP has so far raised interest rates by 225 bps, bringing the overnight reverse repurchase rate to 4.25 percent, the highest since June 2019 that was pegged at 4.5 percent. The hikes wiped out the 200 basis points cumulative cuts in 2020 that was part of the COVID-19 response measures.
After delivering another 50-bp hike last Thursday, BSP Deputy Governor Francisco Dakila Jr. said that any decision would be data-dependent and that the size of the increase would depend on inflation prints, peso performance, and economic growth.
"The aggressive hike underpinned the BSP's firm commitment to bring headline inflation back to its two to four percent target range. The central bank's considerations regarding the Philippines' peso weakness vs the US dollar related to the extent of upside spill-overs onto imported inflation," Teng explained.
The BSP raised its inflation forecasts to 5.6 percent instead of 5.4 percent for this year and to 4.1 percent instead of four percent for next year.
"Even though global commodity prices are already correcting lower, second-round effects in the Philippines are clear from the increase in public transport fares that will be effective starting early-October. This is the second increase this year and could create knock-on impact onto prices in other areas," he said.
Teng said the prospect of a higher terminal rate from the US Federal Reserve would potentially weigh further on the peso.
"The BSP also thinks the domestic economy can accommodate reasonable tightening, where downside risks lie in our policy rate forecasts," Teng said.
After exiting the pandemic-induced recession with a gross domestic product (GDP) growth last year from a 9.6 percent contraction in 2020, the Philippines booked a GDP expansion of 7.8 percent in the first half of the year, faster than the 6.5 to 7.5 percent target set by the Development Budget Coordination Committee.
"The 3Q22 growth print will be released prior to November's meeting, and should there be a sharp deceleration and much lower-than-expected growth, the authorities could contemplate to reduce the tightening pace to balance growth-inflation risks," Teng said.