PLDT posts strong Q1 results, hikes capex guidance to P85 billion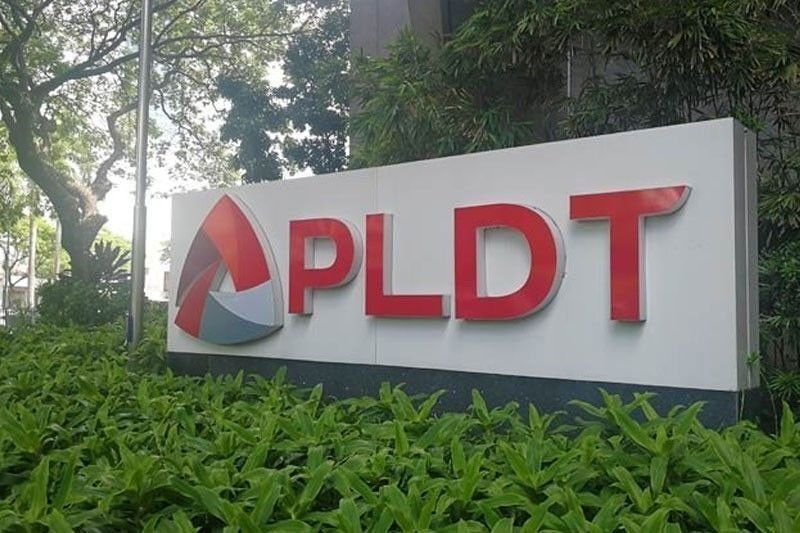 MANILA, Philippines — Telco giant PLDT Inc. is raising its capital spending program this year to P85 billion from its original capex guidance of 76 billion to P80 billion to support updated business requirements.
PLDT said the increase would particularly support updated requirements for the home broadband and data center businesses, as well as additional upgrades of the towers and their passive infrastructure assets that are subject to the tower sale and leaseback transaction it announced last month.
Capex for the first quarter stood at P15.8 billion, in which P3.3 billion was used to support the group's home broadband connections while P11.6 billion was invested in the network.
The company has kept its growth momentum to start the year, posting strong financial results during the first quarter.
PLDT's telco core income, which excludes the impact of asset sales and Voyager Innovations, reached 8.2 billion during the three-month period, up nine percent year-on-year.
Reported net income also jumped by 56 percent to 9.1 billion
PLDT grew its consolidated service revenues by three percent to an all-time high of 46.4 billion, led by the home and enterprise businesses.
The company's consolidated EBITDA also grew 10 percent to 25.5 billion, marking seven consecutive quarters of growth.
"I am encouraged with our strong start for 2022 as we once again posted a record high in revenues, improved EBITDA and increased telco core," PLDT chairman Manuel V. Pangilinan said.
"That said, we must stay the course in order to generate greater free cash flow from higher revenues, cost optimization and the sale of our towers – the last of which could enhance income this year and in succeeding years. Further, all of these should enable us to deleverage, reducing net debt to EBITDA back to 2.0x—enabling us to pay special dividends, and fortify PLDT's balance sheet," he said.
Pangilinan said PLDT's EBITDA guidance for the full year is at P108 billion.
Service revenue, on the other hand, is targeted to grow by mid-single digit.
"So it is likely that free cash flows will be realized in the course of the full year," Pangilinan said.
PLDT opened the year with the launch of an aspirational PLDT 2025 vision and strategy.
Supported by the country's widest, fastest, and most reliable network and next generation digital infrastructure, the transformation establishes new ways of working and higher pace of executing plans.
"Rapidly shifting market conditions and aggressive competitive activity require us to continuously evolve. For us to be the PLDT our customers want and need us to be, we cannot afford business-as-usual," PLDT and Smart Communications Inc. president and CEO Alfredo Panlilio said.
"A holistic view of the business is expected to further elevate customer experience, improve PLDT and Smart's standing as a premier workplace in the Philippines, establish industry-leading operational excellence across the group, grow profits through new businesses and capabilities, and make us the region's leading ESG telco," he said.
Meanwhile, PLDT also announced yesterday a collaboration with Cisco to build a 5G Stand Alone (SA) service platform in Manila to drive innovation in consumer and enterprise 5G solutions in the country.
The partnership with Cisco is seen enhancing PLDT's capability in developing and testing new innovative services at the company's existing 5G TechnoLab in Makati City.
"We are continuously on the lookout for 5G and IoT solutions that address our customers unique needs and help them grow their business, as part of the broader PLDT commitment to elevate the quality of customer experience," said Arvin Siena, PLDT head of technology strategy and transformation office.