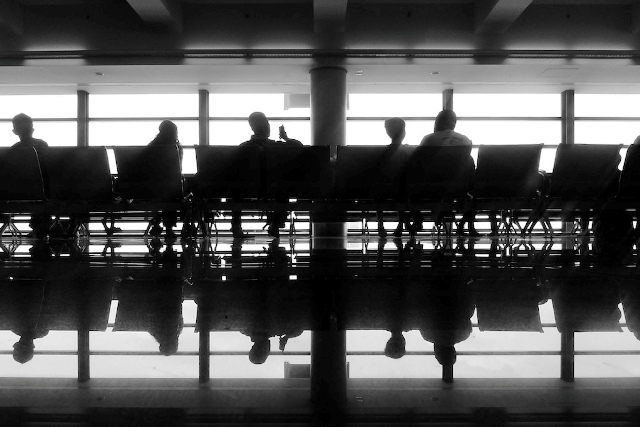 Manuel Antonio Tamayo, undersecretary for aviation at the Department of Transportation (DOTr), told reporters the National Economic and Development Authority has decided to defer the unsolicited proposals submitted by All Asia Resources Reclamation Corp. (ARRC) and San Miguel Corp. (SMC) for a new airport. File
Gov't shelves private bids for new airports
MANILA, Philippines - The government has put on hold unsolicited proposals for new airports to serve Manila as it focuses on measures that can be undertaken immediately to address congestion at the country's main international gateway.
Manuel Antonio Tamayo, undersecretary for aviation at the Department of Transportation (DOTr), told reporters the National Economic and Development Authority has decided to defer the unsolicited proposals submitted by All Asia Resources Reclamation Corp. (ARRC) and San Miguel Corp. (SMC) for a new airport.
"It's still there. It's still being considered. But it's not immediate. It's more of medium term. What we need now is the short term. We need to immediately decongest Manila," he said.
ARRC is proposing to build an international airport, seaport as well as a mixed-use development on reclaimed land off the coast of Sangley Point in Cavite.
SMC, meanwhile, has proposed to build a new international airport for Metro Manila to be located in Bulacan.
While those proposals are put on hold, Tamayo said the DOTr and the Civil Aviation Authority of the Philippines will be developing the Sangley Airport.
"We'll be spending about P600 million to P700 million. Just for Sangley...No reclamation. No seaports," he said.
He said the Sangley Airport would be developed so it could accommodate general aviation aircraft and turboprop and help decongest the Ninoy Aquino International Airport (NAIA).
"If we can reduce the aircraft that are operating there, remove turboprop and put those in Sangley, that would be good," he said.
He said the government remains open to unsolicited proposals from the private sector, but the focus for now is to take immediate steps to ease congestion at the NAIA.
Unsolicited proposals for the Clark Airport are also taking a backseat for now.
The group of GMR Infrastructure Ltd. of India and Megawide Construction Corp. submitted a proposal to the government to develop the Clark International Airport to be able to handle up to 100 million passengers per year over a period of 50 years, worth close to P200 billion.
Under the P187-billion proposal of JG Summit Holdings Inc. and Filinvest Development Corp., meanwhile, the consortium wants to develop the Clark International Airport over a period of 50 years to handle up to 36 million passengers per annum.
"The government has the money. That is how it will be developed this time," Tamayo said.