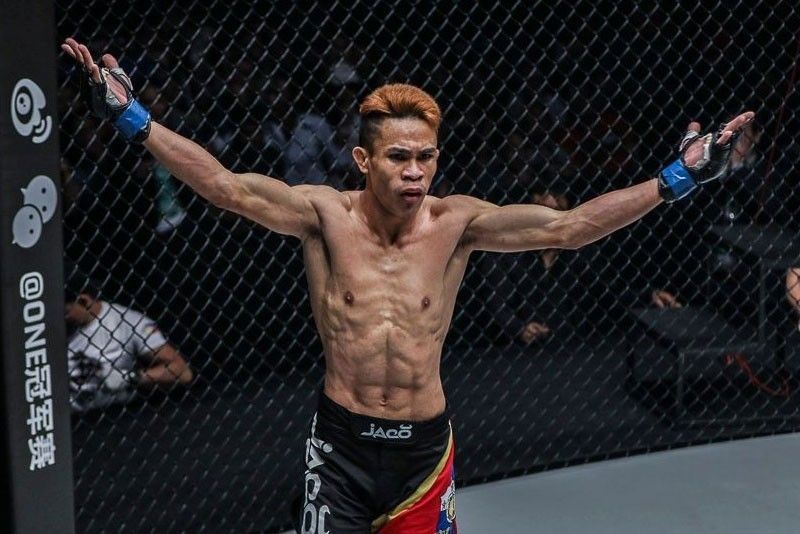 Jeremy Miado targets KO win over Thai boxer
Joey Villar
(The Philippine Star) - February 20, 2019 - 12:00am
MANILA, Philippines — Filipino Jeremy Miado will try to bring his knockout punch again as he faces former champion Dejdamrong Sor Amnuaysirichoke of Thailand and bolster his stock in the loaded strawweight division in ONE: Call to Greatness set on Friday at the Singapore Indoor Stadium in Singapore.
Miado, 25, was coming off an impressive second round technical knockout victory over Chinese Xuewen Peng in ONE: Conquest of Champions at the MOA Arena in Pasay City in November last year to improve to 8-3 (win-loss).
The Marikina native hopes to ride the crest of his recent feat against the same opponent – Amnuaysirichoke – he defeated in just 81 seconds with a first round stoppage in ONE: Iron Will in Bangkok in March last year.
"Mentally and physically, I feel that I'm stronger than ever," said Miado in Filipino. "I had enough time to prepare for my last match against Peng, and it helped me a lot.
"I started to acknowledge my weaknesses and then worked on them. I went to different gyms to develop my skills and even traveled abroad to train."
Unlike in his three losses that all came in ONE, Miado came into his bout with Xuewen stronger and better prepared that resulted into a win that made a lot of heads turn.
"It was worth it, especially that I had the chance to improve on my strengths and skills which was evident in my victory over Peng. Not being overconfident, but I feel that I'm a different athlete now," said Miado.
And Miado hopes a few more wins can get him in the strawweight title conversation.
"Strawweight is one of the deepest divisions in ONE Championship and there are so many great guys all wanting to get to the top. I know that I still have a long way ahead of me, but I have to keep winning so I can stay in the mix," he said.