Pelicans peck at Clippers, enter playoffs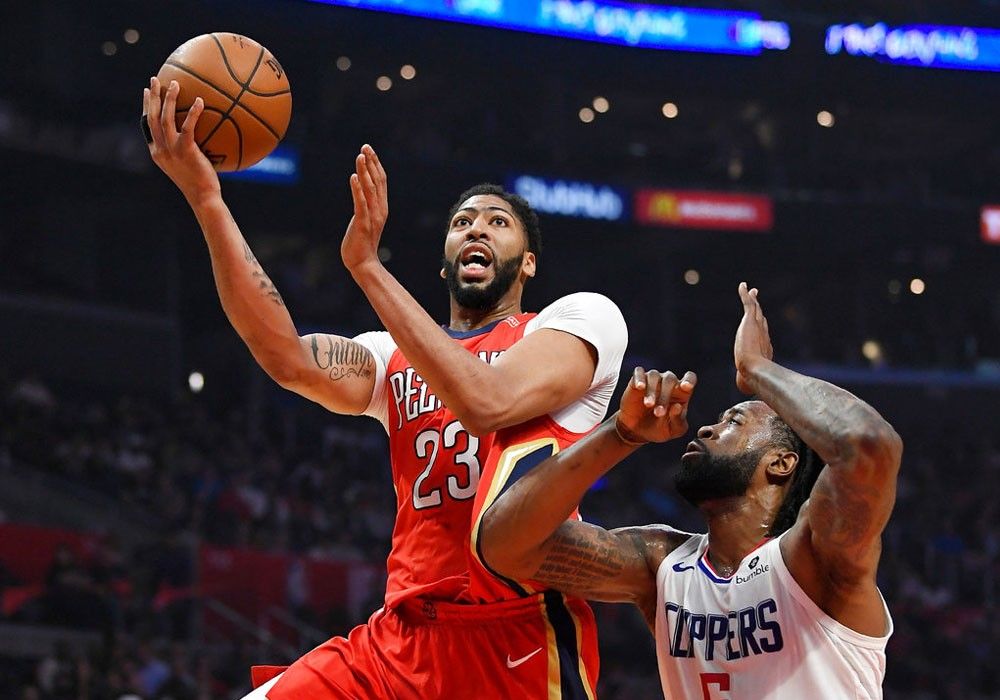 LOS ANGELES — Anthony Davis scored 28 points, Nikola Mirotic had a double-double and the New Orleans Pelicans beat the Los Angeles Clippers, 113-100, on Monday night (Thursday Manila time) to clinch their first playoff berth in three years.
Mirotic had 24 points and 16 rebounds in the Pelicans' fourth straight victory. It will be just their second playoff appearance in seven years and they made it without big man DeMarcus Cousins, who sustained a season-ending Achilles injury on January 28.
Sindarius Thornwell scored 20 points off the bench, DeAndre Jordan had 15 rebounds and Montrezl Harrell added 15 points for the Clippers, who have lost three in a row while being eliminated from playoff contention.
https://sja.sportradar.com/w/Philstar Global/12234982/313100
The Pelicans shot 51 percent from the field and 56 percent from 3-point range in the first half. The Clippers fought back from an 11-point deficit to lead 47-45 before New Orleans closed on a 13-2 run to lead 59-49 at the break.
The Pelicans were just getting rolling.
Their scoring binge continued into the third, and when it was over — a 33-6 spurt over both halves — they led 79-53. Davis had nine points, Mirotic eight and E'Twaun Moore seven.
Davis stirred the crowd with an off the glass, one-handed alley-oop dunk in the run.
Thornwell got a roar for a jam over DeAndre Liggins in the game's final minutes.