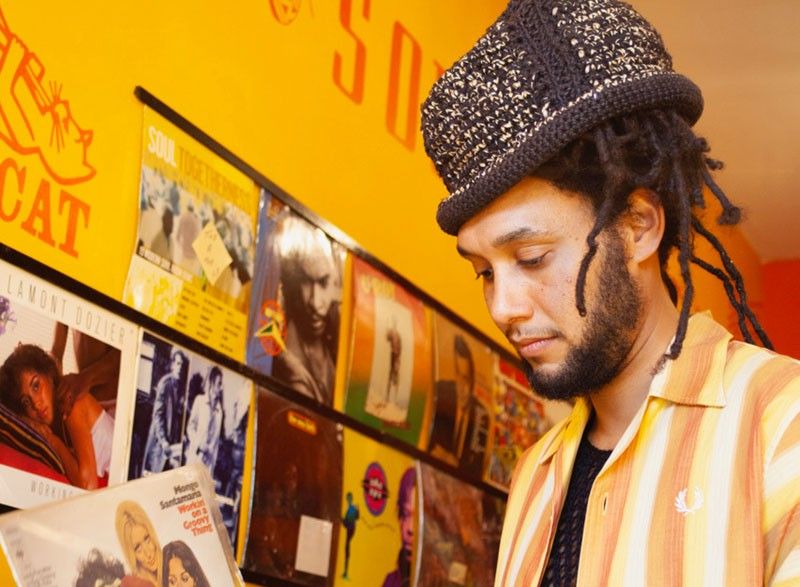 Menswear designer Nicholas Daley wearing one of his designs from the collaboration.
Fred Perry goes '70S reggae with Nicholas Daley
MANILA, Philippines — As we go through the eight-piece collaboration between menswear designer Nicholas Daley and British brand Fred Perry, we dive into the debut collection that celebrates counterculture.
For Daley, music and family have always been a strong influence on his work. The debut collection is based on the continuation of the SLYGO story, Nicholas' homage to his family's role in the emergence of reggae music in Britain. SLYGO takes its name from Nicholas' father's DJ alias. "The collection has a '70s, early '80s lean because I was referencing my parents. They ran this nightclub called Reggae Klub. I wasn't born when it was around but a lot of the records he played, the vintage photos of friends and family in the reggae club tell stories of my family's history," the designer shares. From 1978-1982, the Reggae Klub presented acts such as ASWAD, Heptones and Misty in Roots amongst many others, and Daley uses his exploration of his family history as a backdrop for the collection.
The lineup nods to the '70s era as it showcases wide collars on polo shirts with zipped placket and chest pockets, as well as a carbon blue bomber jacket made with corduroy — a popular British fabric. When asked about the color palette of the collection, he gave us this: "Orange. Lots of warm tones, It was about the '70s backdrop. The palette consisted of rich tones, nothing too black or white or minimal, as we wanted them to have some punch. No rasta colors (green, yellow, red) as that'd be too obvious." Further harmonizing the past with the present, there's the striped top with merino wool, in dark teal with cream bold tipping highlights throughout. The taped track jacket comes in bright navy, with bold orange and red accents and SLYGO embroidery.
The two like-minded collaborators celebrate the various British subcultures that have existed in London, and simultaneously explore their intertwined connection through music and fashion.