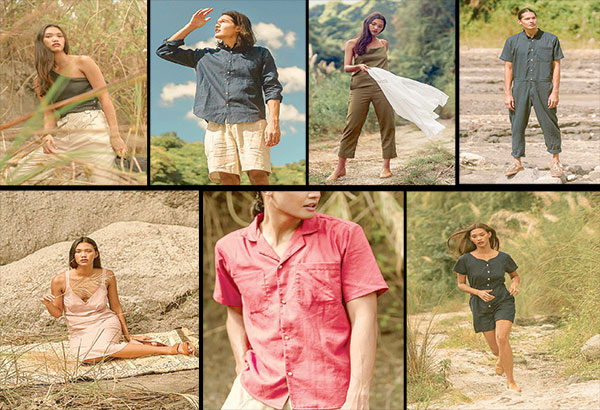 Tropical vibes: The new Araw The Line collection and men's line launches this Sunday at Tropa Store, Aguirre Street, Legaspi Village, Makati.
'Araw' rises with a men's line
David Milan
(The Philippine Star) - December 7, 2017 - 4:00pm
MANILA, Philippines — It's been exactly one year since entrepreneur Carla Sison debuted her "seasonless" clothing line Araw. The brand known for its tropical-inspired basics of linen skirt, top, pants and jumpsuits has gathered a cult following among Manila's well-dressed women. Whether worn dressed up or casually street, the easy versatility of its pieces has been a major hit. As the brand turns a year older, they're launching new collection, and yes, a men's line. YStyle talks to Carla Sison on the brand's growth and why she decided to make something for boys.
YSTYLE: How much has the brand changed after a year?
Carla Sison: Moving from online to having an actual retail space in Tropa has allowed us to meet our customers and that has helped to refine the line even further. Design-wise, we are still catering to the environment and the climate providing easy everyday staples in lightweight fabrics such as linen.
What can people expect for the new collection?
Since we wanted a cohesive men's and women's collection, we've moved away from the girlier vintage brights and taken influence from the natural landscape. Not so literally and still in a more contemporary way. You can expect sun-drenched hues in earthier tones and quite a bit more black. The fabrics are also softer as we've used rayon-blended linens that have a bit more drape.
How did the concept of doing a men's line start?
Requests. Men have the same needs here and, other than streetwear, there aren't as many accessible locally made men's brands. Prior to moving to the Philippines, I'd worked predominantly in menswear so I also wanted to try my hand at it.
In terms of growth, how does the brand plan on expanding?
Our growth from the get-go has all been quite organic. To add retail space and a men's collection to the line in a span of a year has been a tall task so we really want to focus on the two collections for now. As there has been a lot of international interest particularly from Australia and LA, we're considering distribution there.