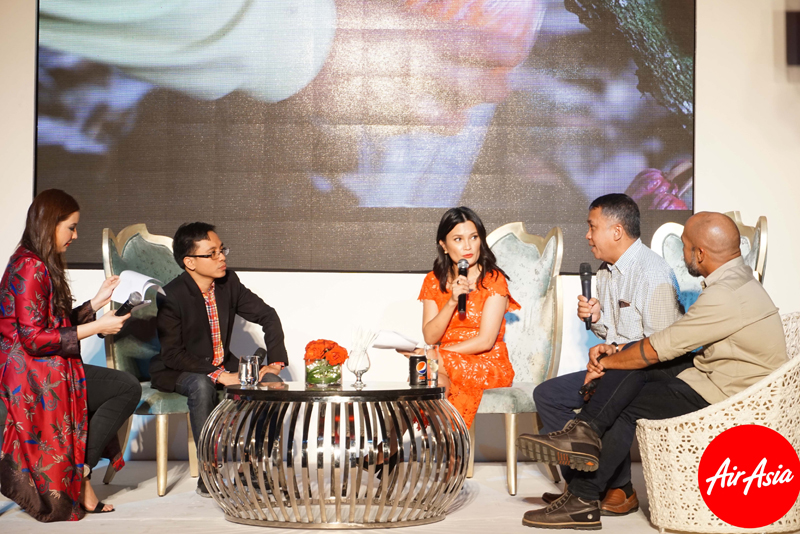 Taking flight: The new season of RedTalks with Daphne highlights places and people by tackling issues such as women empowerment, combating human trafficking, and philanthropy.
Jam Pascual
(The Philippine Star) - March 9, 2018 - 12:00am
The second season of AirAsia's web series aims to bring back the golden age of travel TV.
MANILA, Philippines — Before the advent of streaming, the entertainment status quo was very different. Video essays and casual walkaround documentaries à la Vice are today's content, but that wasn't what was going around back then, if you were looking for entertainment related to travel, food, or culture. Instead you had broadcasting networks like ETC or The Lifestyle Channel, whose food and travel shows were less casual, more formal, less gonzo, more tita. Like, if the late 2010s have Action Bronson, that era of TV had Rachel Ray. It was a style, a way of doing things, and TV back then paved the way for what entertainment is now.
AirAsia's web series RedTalks with Daphne is a travel show that hearkens back to those days, aiming like any travel show worth its miles to pay tribute to the culture and way of life of each place it visits. RedTalks is a collaboration between low-cost airline AirAsia, and is hosted by multi-awarded TV host, UNICEF Special Advocate and pioneer lifestyle blogger Daphne Oseña-Paez. The show recently launched the debut episode of its second season, entitled "Sweet Connections."
The press conference to launch RedTalks' second season was held at the Twilight Roof Deck of Bai Hotel, Cebu, hosted by DJ Tracy Abad-Prado. According to Daphne, the second season of RedTalks will be taking it up a notch. "Expect deeper connections," she says. "For this new season, we aim to raise the level of discussion and cover a wide range of topics." RedTalks season 1 saw her visit Kuala Lumpur and Indonesia's Yogyakarta. In the first episode of season 2, she explores the ins and outs of Davao chocolate production alongside rock star chef JP Anglo, whose name you might recognize for his restaurant Sarsá.
What's also interesting is that another mind behind this travel show is TV legend Maan Hontiveros. She was known in her heyday as an advocate of the performing arts and an acclaimed broadcast journalist, at one point even earning the honor of being named one of the 100 Most Influential Filipina Women in the World. She was also the CEO of AirAsia and now serves as its chairperson, her role instrumental in making RedTalks happen. A true G.
At one point during the launch, both she and Daphne were on stage at the same time, two contemporary TV legends, discussing how the advent of social media has forced them to rethink the place of travel TV in today's times, and what it's like to be two accomplished powerful women in media. It makes sense then that the rest of the second season will be tackling issues such as women empowerment, combating human trafficking, farmer entrepreneurs, and philanthropy.
There's this tendency for travel media to focus on the exoticism of a place while ignoring its people — a sin that most bloggers commit. But Daphne is different, and AirAsia's RedTalks is aware that at the heart of every place is its inhabitants, and therefore its humanity.
We're all for anything that aims to explore the culture and beauty of the places beyond us, whether overseas or our own national backyard. RedTalks with Daphne happens to be one such thing rooted stylistically in a specific milieu of television history. As AirAsia CEO Captain Dexter Comendador put it, "With RedTalks, we are bringing back the era of talk TV and magazine shows to an online audience with a refreshing approach." Honestly though, no matter the style, the key to a real good travel show is that all exploration is done in earnestness, and RedTalks with Daphne has that down pat.
* * *
View the first episode for the second season of RedTalks with Daphne on AirAsia's Facebook page, facebook.com/airasiaph. You can also follow AirAsia on Twitter and Instagram at @airasiafilipino.