MANILA, Philippines - At the risk of sounding basic, we think that a plain white T-shirt is a lot like your favorite comfort food — straightforward, simple, and whatever the occasion, always works. (Stuffing your face with a steaming plate of mac-'n'-cheese always feels good, after all.) But not many people realize that the best part about wearing a proverbial blank canvas is that it never quite looks the same on different people.
To prove our point, we rounded up a few of Manila's fresh faces who teed off their personal styles by wearing an iconic white T-shirt by that iconic Filipino brand — Bench, which is celebrating its 27th anniversary this month. Of course, when you're talking Bench and you're talking personal style, you think of the BBlog, the brand's increasingly dynamic online portal headed by former Young STAR editor Paolo Lorenzana. In less than a year, BBlog has truly made its presence felt, making variety a sort of signature, featuring everything from breathtaking fashion shoots to editorialized takes on social causes like the famous #100HappyGays series.
Whether ripped up, drawn on, or simply tucked in, these young folks prove that the key to wearing something über-basic is to wear it, and not wear you. That way, whatever the occasion, it always works.
Camie Juan, 23, Fashion Blogger@camiejuan
The Upside to "Basic": Basic practically means simple and that isn't a bad thing. You know when they say less is more? Basic can also mean you're versatile. I like to mix and match, which gives me more options.
My First Bench Item: It was probably a basic V-neck tee. I still have it even if I splattered some gold paint on it, I still wear it 'til now (Laughs).
My Style Core: I'd have to say versatile. I can go with the flow with anything. I have days where I feel like being edgy, so I'll do edgy. Sometimes I feel like girly, so I'll wear the curls and Sunday dresses.
How We Dress Today: Fashion often recycles. We've practically done everything we could from past eras and now we're mashing everything up.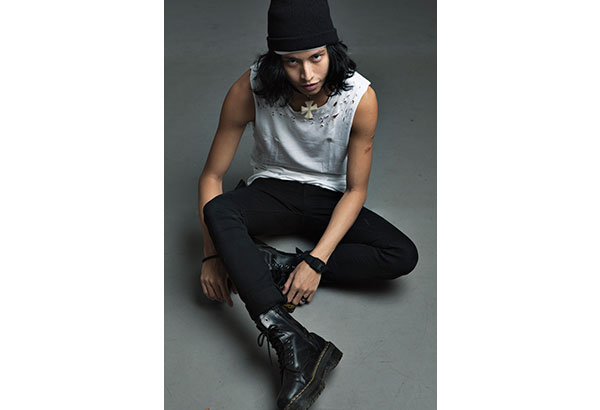 Bruce Venida, 22, Model@bruceinboots
The Upside to Being "Basic": Ang basic ba iba sa normcore? Tingin ko ang basic, yung pinipili nila is more on comfort rather than the look. Minsan naman, yung hindi basic, wow, ayus ang damit mo pero hindi rin comfortable — pero dala nila.
My First Bench Item: I think it was boxers (laughs). Yun lang yung kilalang brand sa province. Lumaki kasi ako sa Bicol.
My Style Core: Boots. Mahilig lang ako sa black and leather.
How We Dress Today: I think yung style nila mas-confident sila magsuot ng something kasi nakikita nilang merong sumusuot na iba rin. Akala nila dati sila lang at iisipin na weird sila.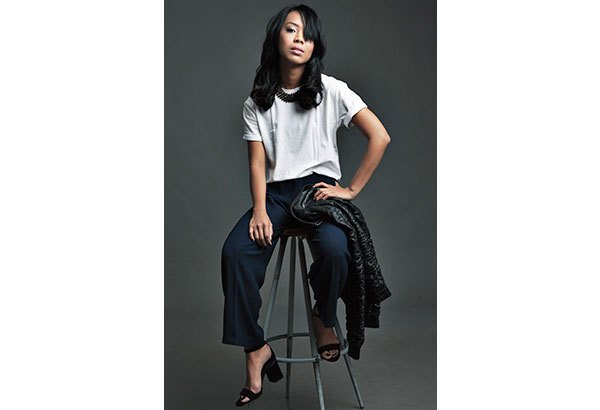 Ecks Abitona, 21, Visual Merchandiser@ecksABITONA
The Upside to "Basic": It's not necessarily a necessity but it's essential. Every person should have basics in their wardrobe. You can always evolve basics.
My Style Core: I'm on the hunt for the perfect white shirt. I hoard them: different cuts, boxy or cropped, long or loose. I still can't find the perfect fit for a white shirt. For me, that's my foundation, the white shirt.
My First Bench Item: A black shirt. Just a T-shirt. We had to do a play and I was the director. I wanted to look clean, chic, effortless.
How We Dress Today: I think youth now aren't as scared. They're more experimental. So many outlets for inspiration — blogs, Instagram, magazines. Right now, the reach is big. And they're fearless.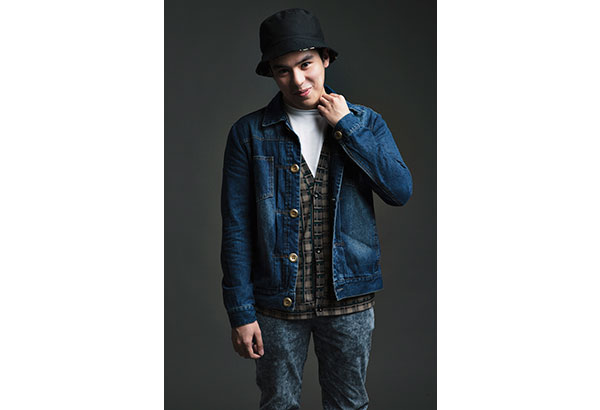 Toch Barreiro, 21, Student/Owner of Whitefield@tochbarreiro
The Upside to "Basic": I think basic is also essential. This T-shirt, you need it because it's very plain and you can match it with anything. Just like a basic gray or denim button-down.
My First Bench Item: In grade school, I bought a T-shirt under the 'I Am Bench' campaign, I think.
My Style Core: For this look, I wanted to use a denim jacket to add a classic menswear element. The bucket hat is for streetwear. I don't like focusing on one thing but I admit that I take a lot of inspiration from a lot of things, like movies. James Dean mixed with a more modern musician like Pharrell, for example. There's this one shirt we released two months ago that was inspired by Pharrell, but not the weird hat look. It's a plaid shirt mixed with a lot of colors pero green yung dominant color. I go to the malls a lot to make sure I don't copy things and I realized na kulang ang greens nila.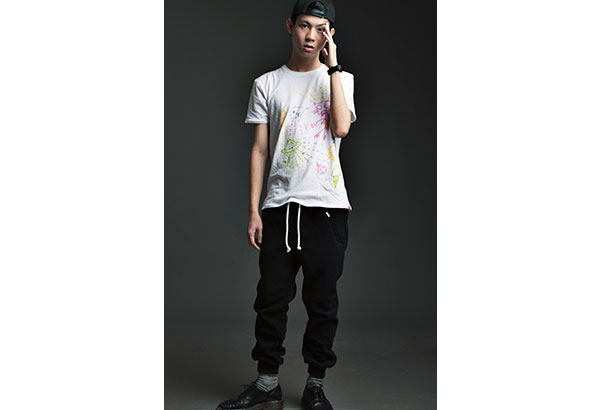 Cenon Norial, 21, Photographer@cenon3
The Upside to "Basic": Straight to the point ka. Walang arte. Kung basic ka, alam mo kung saan direction mo, walang zigzag. One direction.
My First Bench Item: Black T-shirt. Feeling ko kailangan ko siya sa event nung bata ako.
My Style Core: Relaxed. Medyo basic siya na relaxed. Depende sa mood pero mas pipili ako ng comfort. Gusto ko magaan lang lahat. Actually, ayoko ng zippers, buttons — gusto ko suot mo lang.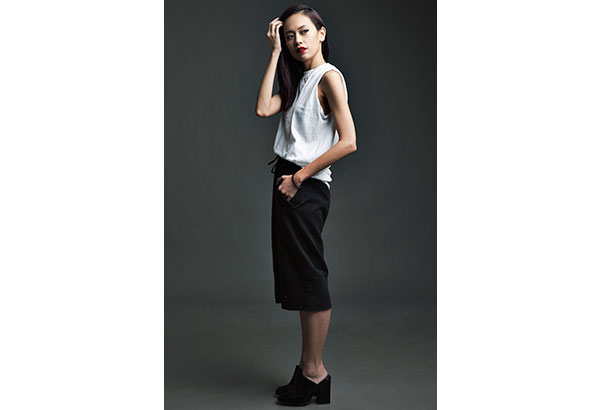 Tina Ong, 26, Visual Merchandiser/Fashion Blogger @religionblack
The Upside to "Basic": It's really the foundation to fashion. You need to have the basics. Like a very good-fitting black bra. I feel like you can also build on that. Most of my clothes are basic but with an identifiable twist. It could be the way it's worn, fabrication, fit. There's a reason I chose a medium rather than size small because it fits a little looser. But I don't like things that are super constricting. Generally, I like to wear basics with different cuts, fits, and fabrics.
How We Dress Today: Now that I'm older, I can say this with confidence: younger kids have better bodies and most of them know how to dress them. My cousin is 16 and she wears stuff that I would wear. Sometimes it can be very trend-driven but even then, it's style.
My Style Core: I'm always interested in a silhouette. That's why I like to wear bigger pants. I get so bored so easily so it's never the same. A silhouette or a fabric I really want to wear. So if I'm tamad, I'll wear sweat pants or a sweatshirt.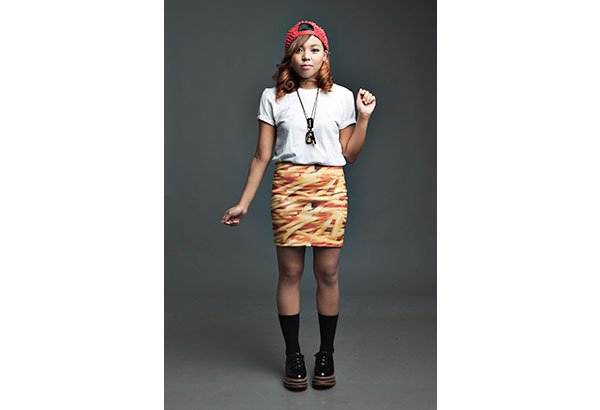 Ana Zamora, 22, Graphic Designer @nmrzmr
The Upside to "Basic": I think it's always good to have basic things in your closet for lazy days. Let's say you're tamad to dress up for work — as long as you have a plain shirt, it can still look nice. It's not bad to be simple once in a while.
My First Bench Item: Nose pore strips.
My Style Core: Tomboy. I like dressing like a dude. I like skirts too, though. I don't like lacy things but I like flowers. I like weird stuff.
How We Dress Today: I like the Singaporeans and syempre, Japan. They're cool with whatever they wear. Pero here in Manila, there are a few really cute people but not a lot.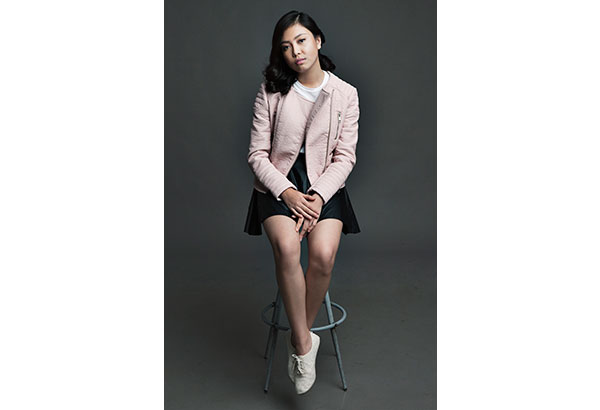 Jeline Catacutan, 17, Fashion Blogger@jelinecatt
The Upside to "Basic": Basic means simplicity. Nothing overdone. In its purest form.
Bench & Beyond: Bench is a classic local brand and throughout the years, it's evolved and stepped up its game. The clothes are on-trend now. What's great is that it's also affordable. A lot of people can be stylish and don't have to worry about the price.
My Style Core: It's very feminine. I really like dressing up in ladylike pieces. I also tend to incorporate edgy pieces, as well.
How We Dress Today: I've seen a lot of really stylish people my age. I follow a lot of teenagers on Instagram, Tumblr. They know what they want and they know how to express that well through their clothes.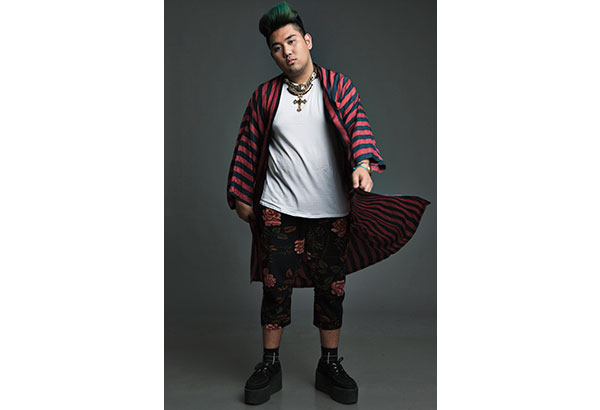 Abraham Guardian, 18, Fashion Blogger@hammieG
The Upside to "Basic": The upside to being called basic in terms of fashion is it's someone who's very well-rounded in how they can experiment with basic pieces. Like for instance, my sister, there are times when she goes full basic. At first I was thinking it would be very boring but it's the way she styled it — it doesn't have to be boring so long as you play around with it. To me, being called basic is not really an insult. It shows you have a different personality from other people. If that's who you are, especially.
My Style Core: There's no word to describe my style but I guess — I wouldn't call it vintage when I get stuff from thrift shops. It's Harajuku but not really Harajuku. At the same time, I clash certain styles together, like a bit of sports-luxe with a few basics.
How We Dress Today: I do appreciate looking at other people's Instagram feeds. You know where to get inspiration from. They can really stretch their ideas.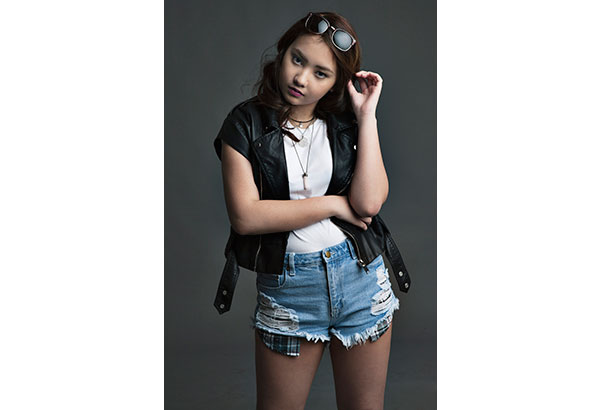 Nina Pineda, 16, Fashion Blogger @ninagpineda
The Upside to "Basic": When you say 'going back to basics,' it's going back to the beginning. There's something very simple about it but very classic. That's what I love about basics. White shirts are a staple for me. You can dress it up, you can dress it down, you can wear it with anything. You can never go wrong with a basic tee.
My Style Core: I feel pressured to use a certain adjective and limit it. The only word I can think of to describe my style is 'me.' It changes with my mood and reflects how I feel.
How We Dress Today: We tend to grab from previous eras so it's a mixture of the '80s, the '70s, the '90s — a modern twist of the past.