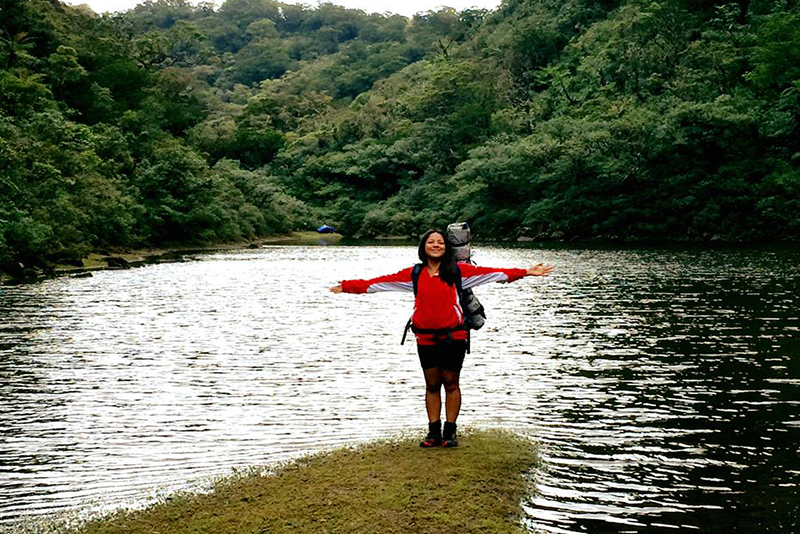 A tourist enjoying Patag Mountain Resort in Silay, Negros Occidental. Travel Negros website/File
Silay mayor: Visayas doesn't need martial law
SILAY, Negros Occidental — Despite the ongoing crisis in Marawi that prompted Rodrigo Duterte to declare Martial Law in Mindanao, it is business as usual in Visayas, so there is no need to extend Martial Law in the region, a mayor of a Visayan city told Philstar.com in an exclusive interview.
"I don't think so," Silay City Mayor Mark Golez said when asked by Philstar.com if he thinks Visayas needs protection from the Martial rule. "I hope not. I hope and pray that we don't reach that level."
Though Mayor Golez has put the police and the Silay International Airport on red alert, he assured that situation in the city is under control.
"So far, wala pa naman. There's been no untoward incident here especially in my city, Silay City and in Negros. But of course, we monitor the news in Mindanao. But so far, as far as peace and order here in Silay is concerned, it's still peaceful," he ensured.
While he cannot speak for other mayors in Visayas, he said that in fact, there is no better time to visit Silay but now.
"It's a good time to go to Silay and Negros. It's very safe! The people are very friendly. We live simple lives. Our needs are very simple. Our wants are very simple…Silay is the gateway of the province. The airport is here. And Silay is the seat of culture and arts. So, if you visit Silay, you learn the rich culture, heritage, and people (of Negros)," he said.
Silay has been dubbed "the Paris of Negros," he said, for its heritage sites such as:
· Patag – Mayor Golez said this mountain area has been dubbed as one of the top 25 tourism sites in the Philippines for its waterfalls, resorts, camping sites, and verdant scenery.
· Silay, said the mayor, has 31 ancestral homes that include Balay Negrense, Hofileña House, and Bernardino House.
He also invites tourists to try their native Negrense delicacies such as:
Lumpia or pastry stuffed with savory meat and vegetables
Piaya made of sugar cane since Negros is the Philippines' "sugar bowl"
Dulce gatas or carabao's milk candy
Empanada, a type of pastry stuffed with savory meat and vegetables
Sugar cane juice
Lubid-lubid, a baked confectionery
Mayor Golez avowed that their restaurants and accommodations in Silay are less expensive as compared to Manila and Cebu. "Your P100 goes a long way!" he said. " It's cheaper to come and live here."
Silay can also be reached via roro (outrigger boats) and by land from other towns in Negros and Visayas.
On June 12, Silay City will celebrate its 60th Charter Day celebration, so from June 5 to June 12, the fiesta will showcase beauty contests, fluvial parades, and street parties, among others.
From June 9 to 11, Balay Negrense will be the venue of "Kaon Ta" and "Inum Ta" in which local establishments will showcase Silaynon food.
To assure one's safety, Mayor Golez recommends coordinating with the local tourism and police offices when visiting Visayas.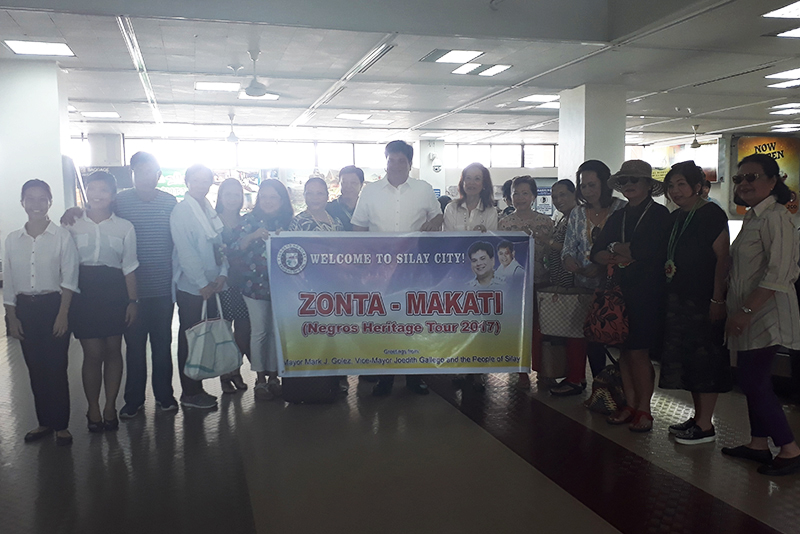 Silay Mayor Mark Golez (center) welcoming visitors from Filipino Heritage Festival, led by Armita Rufino, president of Filipino Heritage Festival Inc., at the Silay International Airport Philstar.com/Deni Rose M. Afinidad-Bernardo