IN PHOTOS: Tunnel where WWII prisoners were burned alive
February 23, 2016 | 9:05pm
MANILA, Philippines - Unknown to many, Palawan houses a collection of historical remnants.
Located in Puerto Princesa's Plaza Cuartel, is the site where the infamous "Palawan Massacre" took place. In this historical site, you will find the restored ruin of a WWII garrison where American prisoners of war (POWs) were tortured, doused with gasoline and burned alive.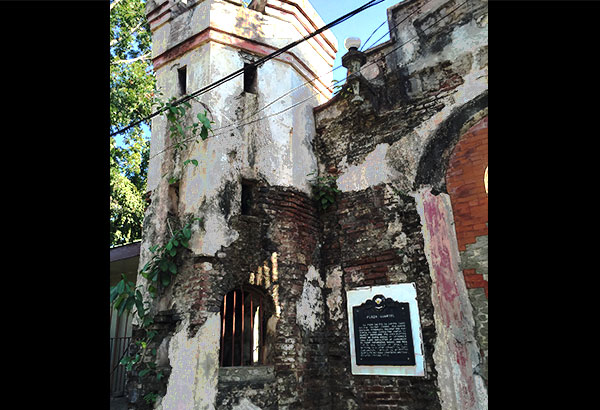 Left side of the facade of Plaza Cuartel.
As mentioned by history books, then Japanese camp commander ordered the remaining 150 POWs at Puerto Princesa to dig trenches, telling them that these would serve as air-raid shelters around the compound. Little did they know that these holes would serve as their tombs.
After announcing they were already done with their job, the Japanese commander ordered the POWs to enter the air-raid shelters.
Inside the narrow trenches, a total of 139 POWs were burned to death. Others who attempted to climb out of the hole, were violently shot down by machine gun fire. Only eleven of the POWs managed to escape, including Glenn McDole, a Private First Class at that time in the US military.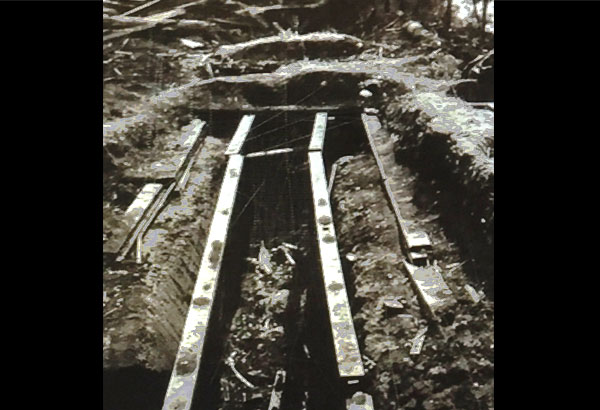 Original photo of the tunnel dug by the POWs. ?Each tunnel had only one entrance and can accommodate one man at a time. Palawan Tourism Board
At present, the stuffy, narrow tunnel is enclosed in iron bars.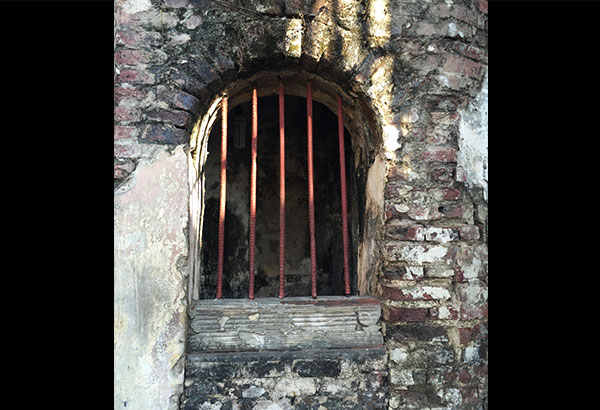 Located on the left side of the Plaza Cuartel, the entrance to the trench dug by POWs is enclosed with iron bars.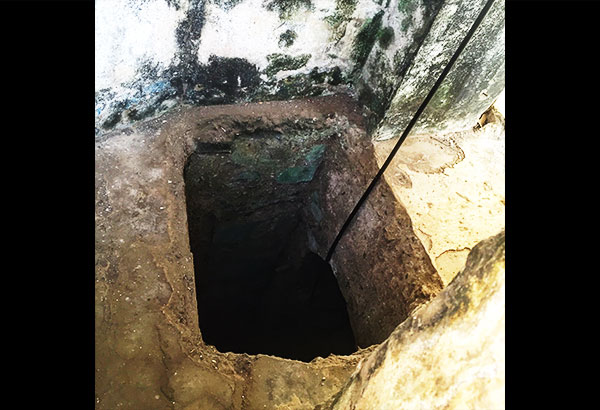 Opening of the trench where POWs were burned alive.
Opposite the tunnel is a marker, stating the significance of Plaza Cuartel in history.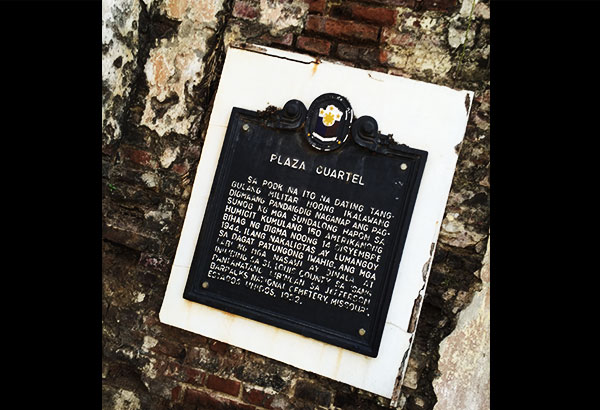 Marker outside Plaza Cuartel.
World War II is dubbed as one of history's most horrendous war ever recorded. During which, prisoners beaten with pick handles and tortured to death were normal scenes. As a remembrance to those who sacrificed their lives, a sculpture on top of the memorial marker dedicated to the 139 massacred POWs were inaugurated last year.
The sculpture was made by Don Schloat, a war veteran and Valley Center artist, who in good faith was transferred to Bilibid prison to face a Japanese court martial for attempting to escape before the Palawan Massacre happened.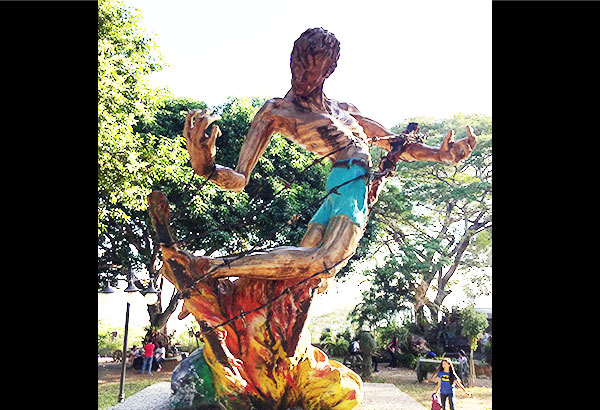 The emaciated bust depicts a tortured male figure writhing in pain as his feet are engulfed in flames.
More than an existing tourist attraction for people who want to get a glimpse of Philippines' rich history, Plaza Cuartel serves as a reminder of many lives that were lost upon Japanese Army's orders.