Is your home ready for the holidays? Here are 3 need-to-have appliances
December 22, 2021 | 2:45pm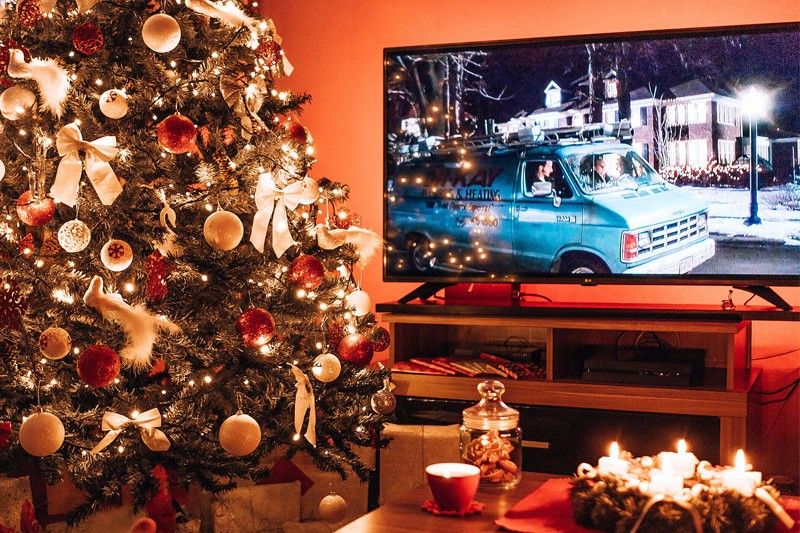 MANILA, Philippines — The holiday season is a special time for festivities spent with the special people in our lives, like our friends and family. And because things have become a lot better from last year, a favorite Christmas tradition is making a comeback this year: holiday reunions.
As Filipinos, being hospitable is a trait innate to us, and it usually involves making sure that your home is clean and is at its best from corner to corner to ensure that anyone who visits will have a good time.
Because the holidays are fast approaching, preparing the home for celebrations can get more stressful. But fret not! A few decors and the right appliances can spruce up your space just in time and make your guests happy and delighted.
If you are gearing up your home for holiday hosting, here are our picks from Robinsons Appliances Merry and Bright promo:
1. Kolin 1.5 HP Split Type Inverter AirCon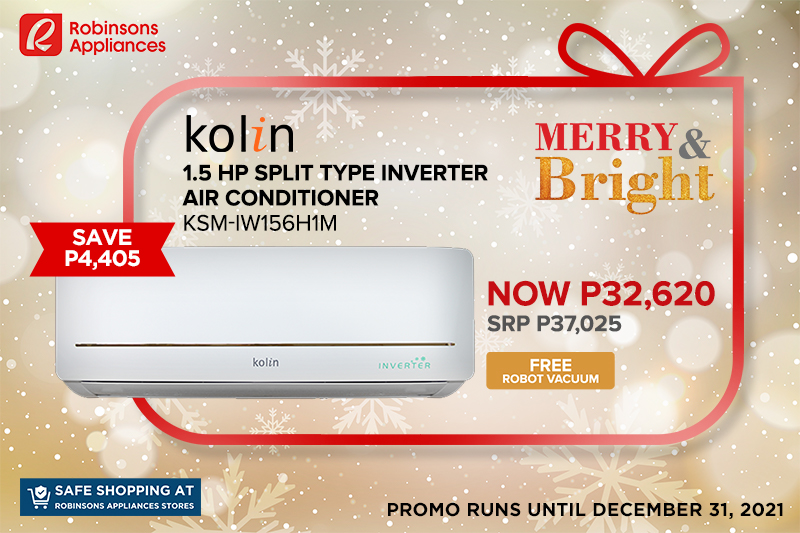 First on your list should be the most important of them all: fresh air!
Before, cool air could be enough. But in this pandemic, clean indoor air is now just as important.
If your home needs better air conditioning, the Kolin 1.5 HP split-type inverter air conditioner is a great choice.
Designed not just to meet your cooling needs but also to enjoy cleaner and fresher air at home, this appliance enables the air in a room to become fresher by restoring negative ions. At the same time, it also cleanses air impurities to make the air you breathe indoors safer.
Also for your consideration: Panasonic 1.0 hp Split Type Inverter Air Conditioner (CS-XU9VKQ ID).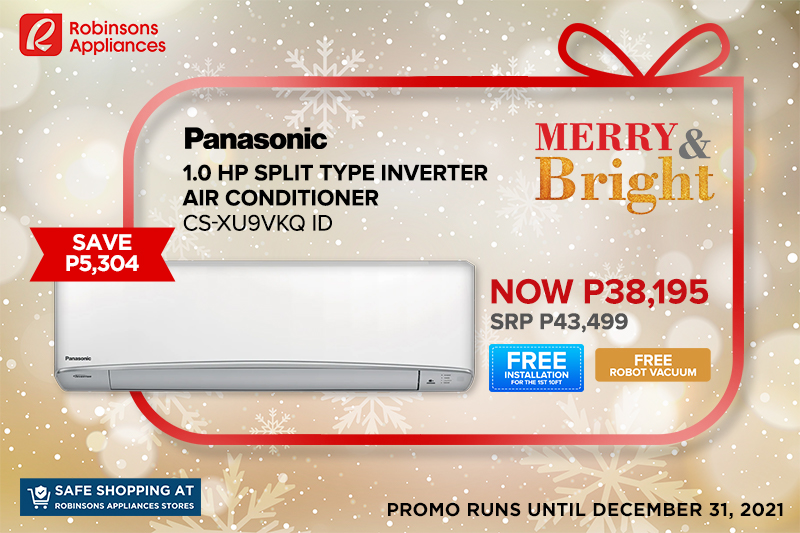 Equipped with Panasonic's nanoe technology, this device can inhibit bacteria and viruses at home. Plus, it has energy-saving feature, faster cooling technology and a three-layer filter protection.
2. TCL android TVs
Who's not to love an awesome entertainment night with the family?
Watch a Christmas movie or belt out Christmas carols together, with smart televisions like TCL android TVs that are sure to give everyone at your home a fun and memorable experience.
Powered by cutting-edge technology, TCL android TVs deliver high-resolution visuals and crystal-clear audio. With varying dimensions that fit no matter how big your space is, a TCL TV will surely be a center of attention to your living area! Here are some of the best in their wide range of selection:
55" Android QLED TV 55C725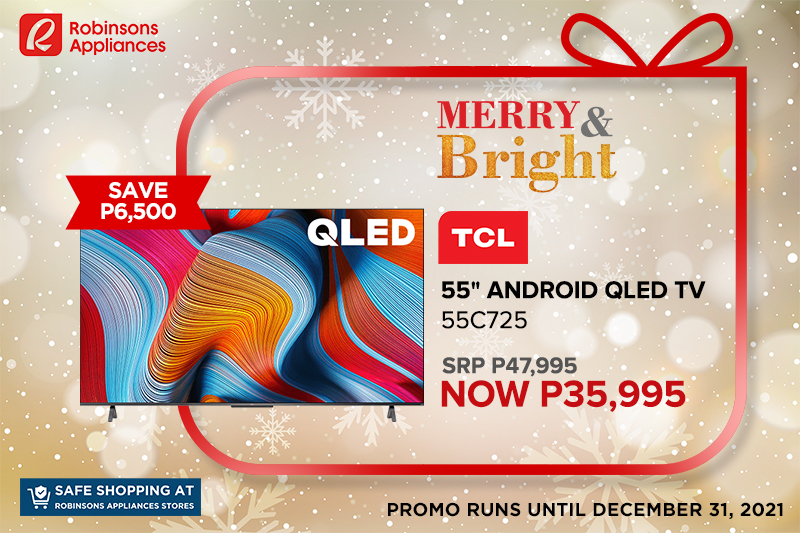 Equipped with picture enhancing features, the C725 Series delivers incredible boldness and realism to your screen. Producing more colours, more contrast and more clarity in 4K resolution, you can enjoy stunning picture quality in all your shows, movies and games. It comes with a P12,000 discount.
55" Android QLED TV 55C825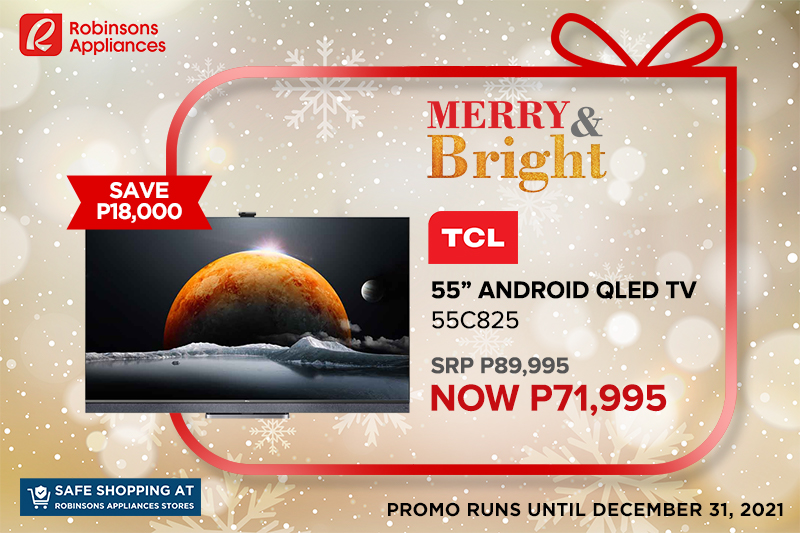 Reinvent the home entertainment experience with the C825 that stands out even in both bright and dark rooms. Plus, fast-moving content like your favorite sports events are awesome to watch with its fast response time that make motion look clear. It is now available with P18,000 discount.
50" Smart TV 50P727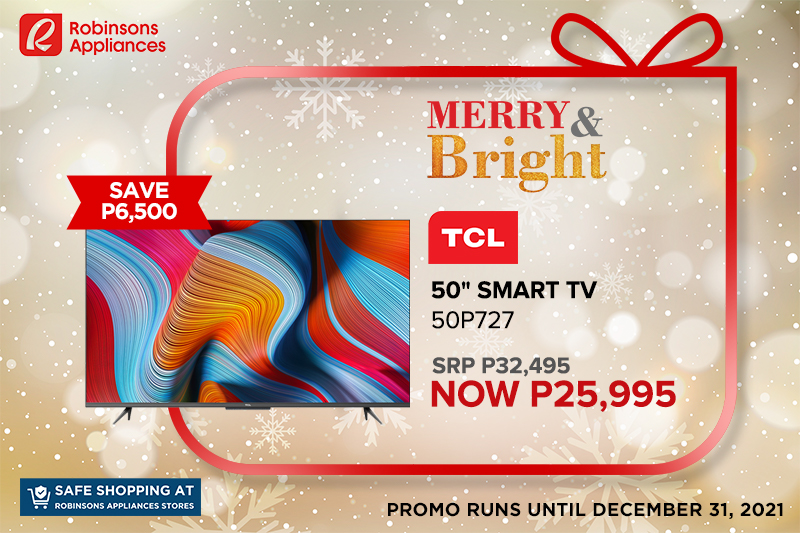 With its sleek and stylish frame, this TV can fit any room and keep everyone in awe. Apart from its stunning picture quality and sensational sound, this TV has smart TV capabilities which you can use to control your home entertainment with your voice. It is priced P6,500 less.
42" Smart TV 42S6500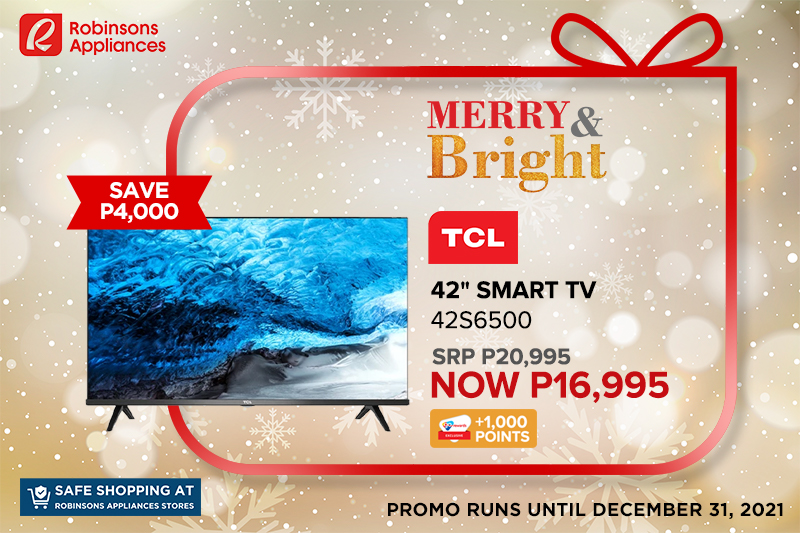 Powered by TCL Android TV OS, the S6500 flawleys provide user with simple and personalized TV experience. This classy-looking TV has topnotch FHD Display, HDR function, Google Assistant, Chromecast built-in function that's perfect to show off to any of your home's guests.
3. Whirlpool Topload washing machine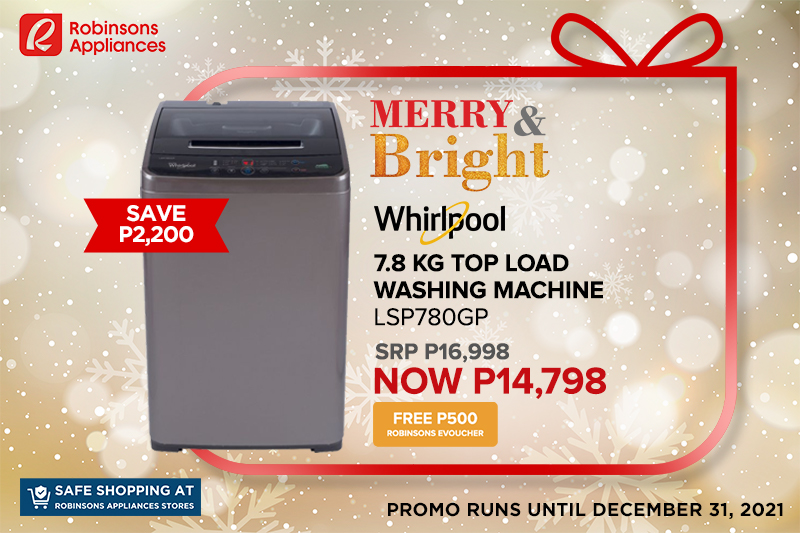 If you're hosting several families in your home this Christmas, a quality washing machine from Whirlpool would be helpful to finish everyone's baskets of used clothes in no time.
Easy to use, energy-efficient and packed with different wash programs, a whirlpool top-load washing machine is a practical piece for your home. Not only would this be great for Christmas because it can also be your all-year companion when it comes to dealing with laundry.
Make the holidays merry and bright!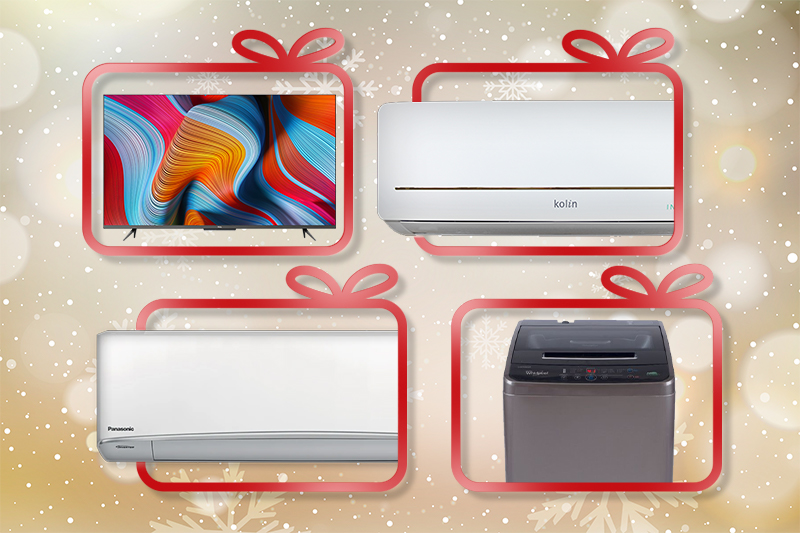 Home is where the Christmas heart is and Robinsons Appliances wants to be a part of it by making it easier for you and your budget to elevate your home this season.
RELATED: Ho-ho-home: 8 tips for luxurious Christmas home makeover
Whether you're hosting a grand reunion at your home this Christmas or you simply want to welcome a brand new year with new quality home appliances, Robinsons Appliances Merry and Bright promo have the best deals to offer!
Robinsons Appliances is giving everyone up to 35% discount on select appliances this holiday season, plus exclusive freebies, such as e-vouchers and Go Rewards points in all stores and website.
Additionally, many appliances come bundled with other home essentials that you would surely love to have! These finds will be perfect gifts to your loved ones too.
What are you waiting for? Make sure the holidays will be merry and bright by checking out the right appliances for your home. Take advantage of Robinsons Appliances' generous discounts on the best home finds by visiting https://robinsonsappliances.com.ph.