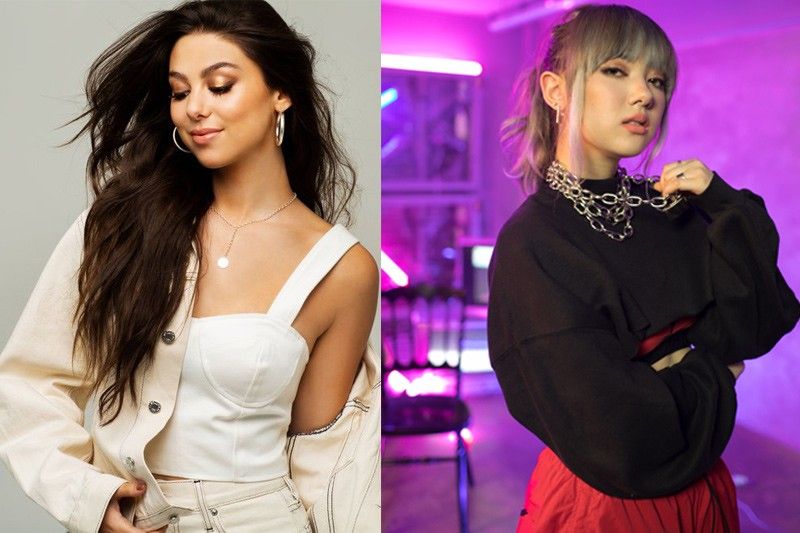 Pop singer Kira Kosarin, who is also the star of Nickelodeon's The Thundermans, and Thai-German singer, songwriter and actress Jannine Weigel have been announced to perform at SlimeFest in the Philippines this September. Other performers will be revealed soon.
Photo Release
Nickelodeon's SlimeFest is coming to Philippines
(Philstar.com) - August 22, 2019 - 9:00am
Manila, Philippines – Nickelodeon presents Asia's first-ever Nickelodeon SlimeFest in the Philippines.
In collaboration with Globe Telecom, the ultimate slime-filled, multi-platform music and entertainment event for kids and families will be held on September 28 at the Mall of Asia Concert Grounds.
Get your festival mode on with performances by top regional and local music artists, immersive one-of-a-kind experiences, Nickelodeon stars and characters, and plenty of the brand's signature green slime.
"We are proud to host the very first Nickelodeon SlimeFest in Asia! This has been long awaited and will bring to life the elements we know kids love — music, slime, and mayhem," said Jacque Ruby, country lead of Viacom International Media Networks in the Philippines.
"We are so excited to partner with Nickelodeon in bringing Asia's first Nickelodeon SlimeFest to the Philippines. We can't wait to give our customers a wonderful, one-of-a-kind family bonding experience," said KD Dizon, vice president of Globe Mobile Consumer Business.
Nickelodeon announces its first wave of performers. Thai-German singer, songwriter and actress Jannine Weigel the regional act who will perform her unique brand of catchy pop tunes, and for the first time in the country. Pop singer and star of Nickelodeon's "The Thundermans," Kira Kosarin, will host as well as perform.
Updates on other hosts and performers will be announced soon.
SlimeFest will also feature a non-ticketed festival area that will showcase unique and engaging experiences for the entire family. Get messy and have a blasting good time with slime like you've never seen before, meet with your fave Nickelodeon characters and stay tuned to other music-themed activities and games.
"Our Nickelodeon fans have made us the number 1 kids channel in the Philippines[1], so we're happy to give back with even more content and events that they love us for. Part music festival and part giant party for the entire family, SlimeFest is definitely one for the books!" Ruby said.
SlimeFest has seen success around the globe as a multi-platform music and entertainment event since its overseas inception in 2012 in Australia. The Philippine edition will mark the seventh local adaptation of this popular event. Nearly 162,000 people have attended Nickelodeon SlimeFest events around the world from sold-out shows in South Africa, Australia, Germany, Italy, UK, and Spain.
Another upcoming SlimeFest will be SlimeFest UK at The Arena at Blackpool Pleasure Beach in October, with more international event dates to be announced later this year.
In the weeks ahead, fans can get information and news updates by following Nickelodeon on Facebook to keep up with all things #SlimeFestAsia. Stay tuned for the latest news and ticket giveaways by following Globe on Facebook and visiting globe.com.ph.
[1] #1 kids' channel from June – July '19 in the Philippines. Source: GFK NAT, Kantar Media, TechEdge, CH2-14 PH/CH4-14 SG, 0600-2159