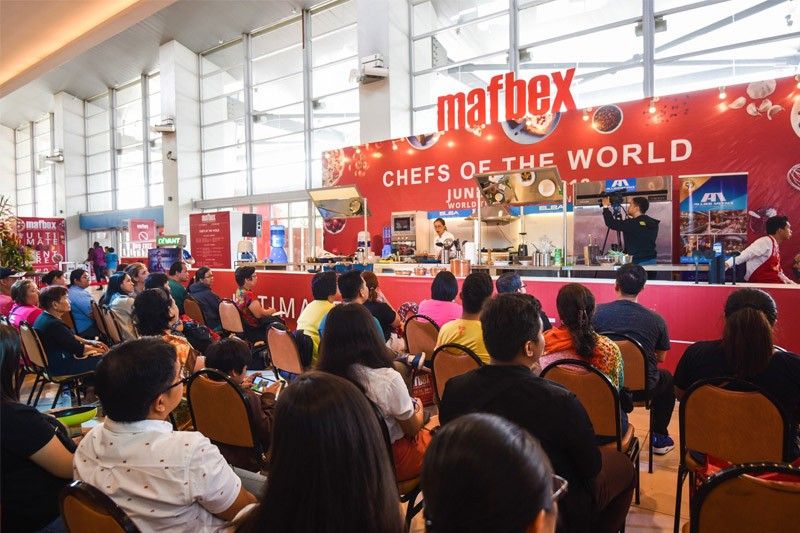 MAFBEX 2019 is set to serve up a top-notch food show that champions ingenious tastes and flavors from here and abroad.
Photo Release
13 reasons not to miss MAFBEX 2019
(The Philippine Star) - June 12, 2019 - 8:00am
MANILA, Philippines — Hailed as the country's biggest and most anticipated food show, the Manila Food and Beverage Expo, or MAFBEX, is back on its 13th year for another exciting gastronomic congress.
As it opens today at the World Trade Center Manila, MAFBEX invites everyone to "Experience the Fusion" as it brings together the latest F&B innovations. It also champions ingenious tastes and flavors from here and abroad, as well as the robust trade possibilities that may emerge from these.
"Trends may come and go, but one thing remains true for all, that is, the indispensable value of experience," said Jill Ang, managing director of Worldbex Services International.
As a little teaser of what to expect at MAFBEX 2019, here are some of the reasons why you should attend the show.
1. Brew District
An exciting new component at MAFBEX, the Brew District is a pavilion that will specifically house various suppliers, professionals, and distributors hailing from the local and international coffee and tea industry.
2. Chefs of the World
Bringing together various local and international chefs, this event highlight offers attendees a chance to witness culinary genius in action. There will be three cooking demos per day from June 12 to 16.
3. YHE Culinary Competition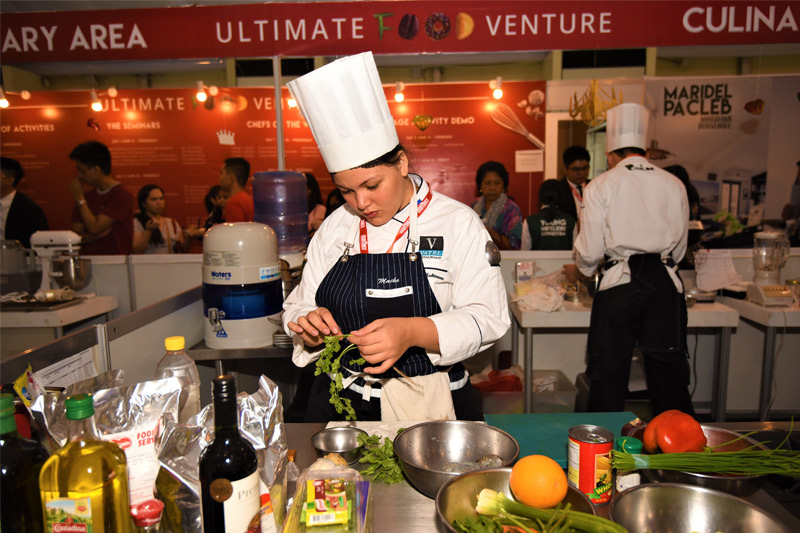 A live culinary showdown among the most talented culinary and hospitality students from all over Manila, the YHE Culinary Competition categories include cake decorating, creative cocktail mixing, food styling, and food photography, among others.
4. 3rd MAFBEX Culinary Cup
Dubbed as the Philippine version of MasterChef, 10 Filipino home cooks with no formal culinary background will battle it out at this year's Culinary Cup. The semi-finals of the competition will happen on June 12, from 4 p.m. to 7 p.m., while the grand finals will be held on June 13, from 2:30 p.m. to 6 p.m.
5. Stage activity demo
As MAFBEX takes pride in offering show goers an immersive experience, the stage activity demo is a chance for exhibitors to carry out live demonstrations of their products and services.
6. MAFBEX seminars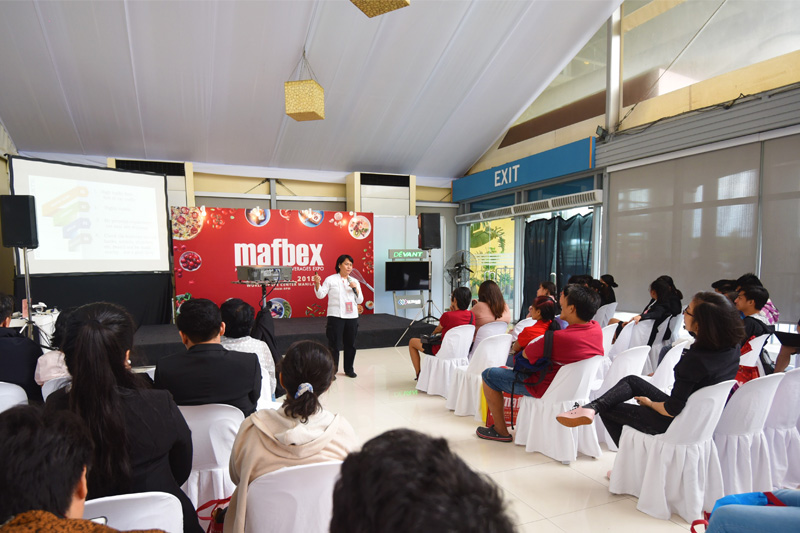 A productive opportunity offered for foodies and industry practitioners alike, MAFBEX Seminars features the industry's top practitioners and professionals in a series of talks that aim to impart relevant industry knowledge and information to the community.
7. Franchising zone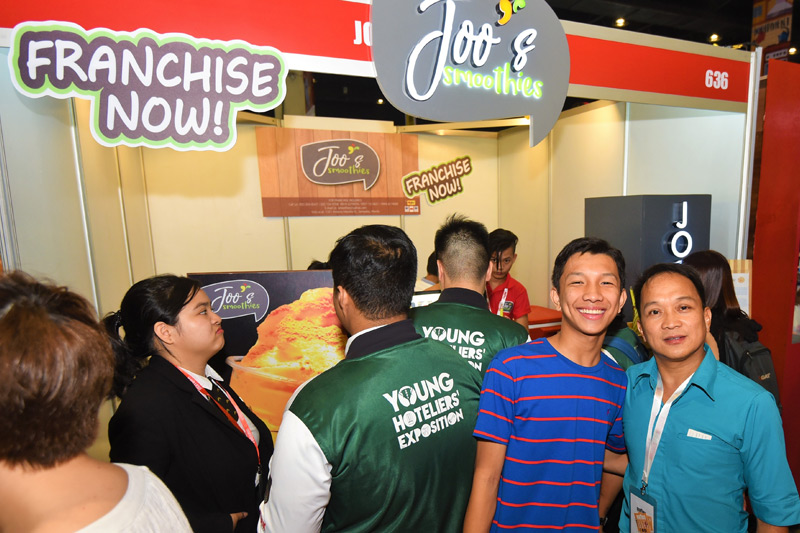 As MAFBEX seeks to empower the F&B industry, this section is dedicated to the promotion of various franchising businesses.
8. Flair competition
The Flair Competition is an exhilarating event where show attendees can watch in awe as bartenders demonstrate their one-of-a-kind bottle-flipping and flair skills.
9. Local products on display
Various pavilions set up in partnership with the DA, BFAR, and the DTI, will turn the spotlight on local and homegrown food crops and produce sourced from various regions in the country.
READ: 'Pinoy Pride' products take center stage at MAFBEX 2019
10. Free food tasting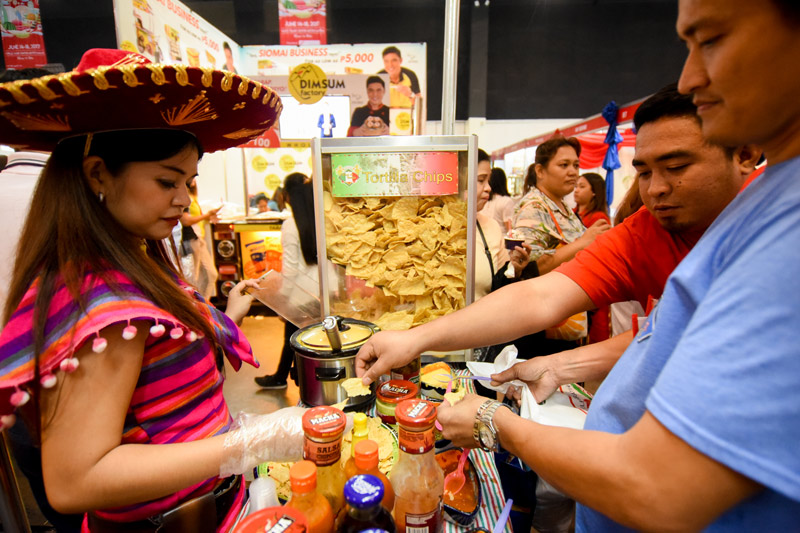 Dubbed as the "Ultimate Foodventure," MAFBEX continues to offer visitors a chance to sample the various food items and ready-to-drink beverages from its exhibitors.
11. International food finds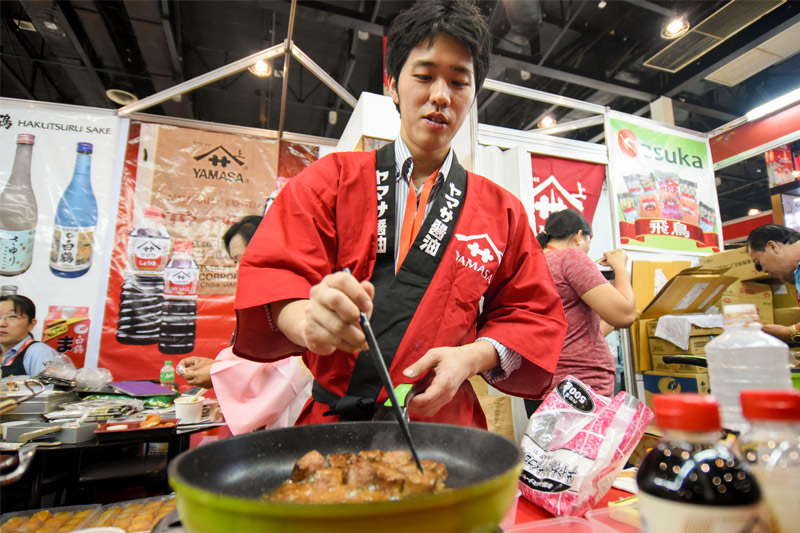 An event of "glocal" proportions, the expo takes pride in opening up the local F&B community to the wonders of the international culinary field. This year, attendees can expect food exhibitions from Australia, Japan, Taiwan, Thailand, Malaysia, Italy, and Vietnam.
12. Shop with free eco-bag
Apart from an impressive array of F&B goods on display, a MAFBEX ticket comes with an eco-bag for all the food shopping to be had.
13. Eat for a cause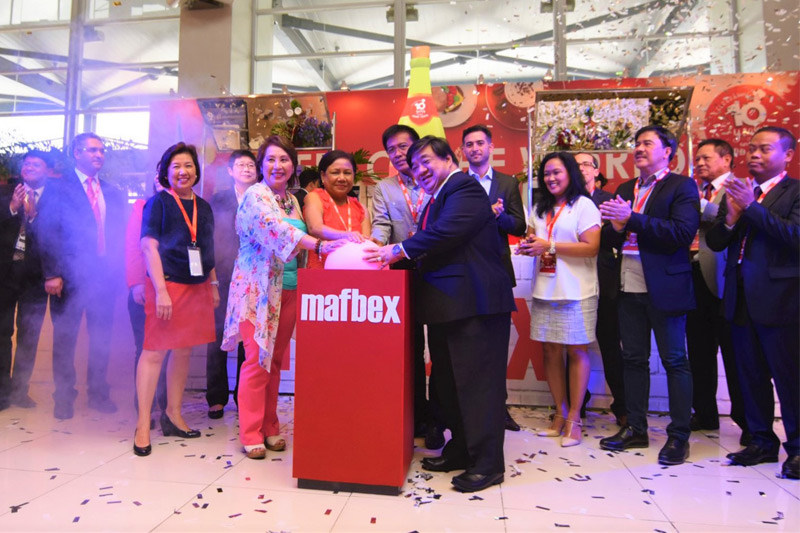 The best part about MAFBEX? Proceeds of the show will go to the ABS-CBN Lingkod Kapamilya Foundation Inc.
MAFBEX 2019 is happening from June 12 to 16, from 10 a.m. to 8 p.m. at the World Trade Center Manila. Tickets are priced at P100.
For more information, visit mafbex.com or follow @mafbex on Facebook and @mafbex.ph on Instagram.