Sniff your way to good health
December 18, 2018 | 12:00am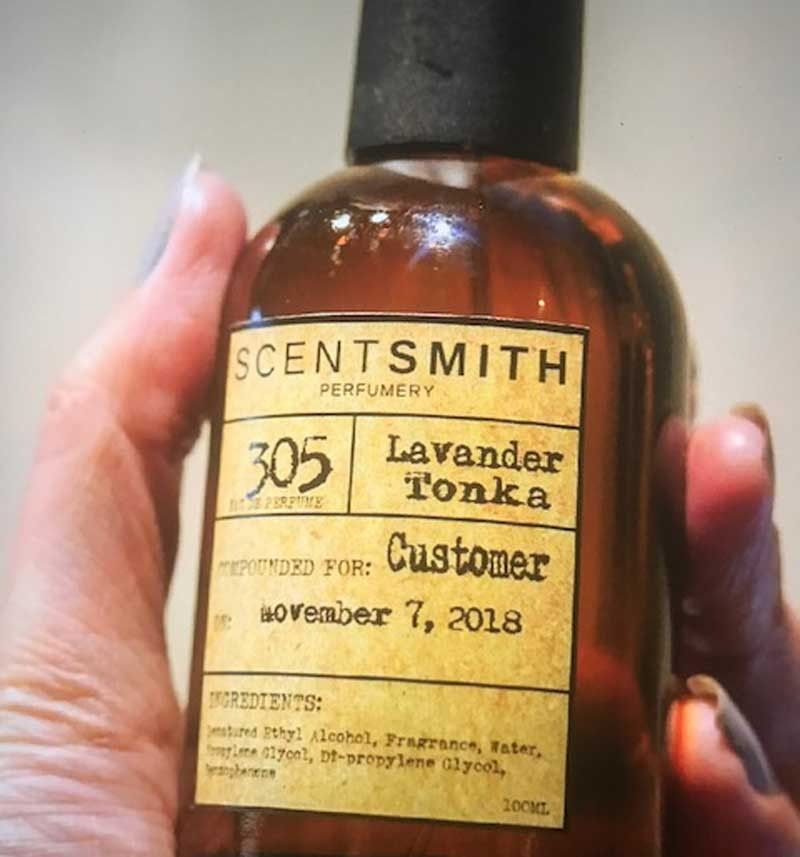 By improving your mood, scents actually improve your health. They can also improve productivity and physical performance and create a restful environment.
It's a "smell" world after all. So I follow my nose one balmy afternoon and it leads me to the launch of Scentsmith Perfumery's first store at the second level of Greenbelt 5, Makati City.
A scent of excitement wafts through the air as I smell my way through bottle after bottle of fragrance dangling smack under my nose. There are more bottles carefully laid out on tables with the fragrance's corresponding flower. I'm instantly drawn to the pink magnolia and I'm simply tickled pink! Now, don't be deceived by this dainty flower — it actually boasts healing powers, such as improving respiratory health, detoxifying the body, reducing stress, and even preventing cancer.
I just love the calming, soothing scent of lavender, too! Ladies, did you know that lavender eases pre-period symptoms? And that it helps with migraine and insomnia because it's so relaxing? Why, it could be your vitamin zzzzz! To all ye insomniacs out there, a whiff of jasmine could bring bedded bliss, too.
And then there's peppermint, which de-stresses by decreasing levels of cortisol, a stress hormone, as well as reduces fatigue and chocolate cravings — a handy alternative next time you feel like reaching out for your stash of chocolate bars.
Here to welcome guests to the scentsational world of scents is Kristine Torres, Scentsmith Perfumery brand manager, who tells us, "Scents actually have the power to evoke emotions and moments based on our individual experiences. Just like how fresh linen sheets smell of home or how wood is more masculine, every scent has a meaning for us. And that's what we want to bring through Scentsmith — an experience that goes beyond the sense of smell."
At Scentsmith, every fragrance is thoughtfully crafted to bring together and release its notes at just the right moment. The packaging is straightforward with a clear list of ingredients — no paraben, paraffin, phthalate, petroleum, and all those other toxic chemicals there. Amber-hued bottles are used to preserve the scent of the essences, which are highly sensitive to light.
Here, you get to choose just the scent to match your lifestyle — or even your mood or what you're feeling at exactly that moment.
As I drift from scent to scent, I imbibe the art of scenting as perfected by this master perfumer. Behind Scentsmith is a group of people passionate about "establishing the positive effects of aromas on human behavior, including feelings and emotions; promoting physical and psychological well-being; transmitting through odor a variety of specific feelings, such as relaxation, exhilaration, sensuality, happiness, and achievement."
By improving your mood, scents actually improve your health. A study conducted by Rachel S. Herz, assistant professor of psychology at Brown University, notes, "Positive smells have been shown to improve productivity and physical performance, create a restful environment, and improve health conditions."
Scentsmith is proudly a local brand using premium ingredients sourced from all over the world. Its vision/mission is really to improve people's lifestyle by integrating aroma into it.
"Scents make spaces more livable — homes more homey, offices more professional and less intimidating," Kristine points out.
The product line includes fragrances, body care, hair care, home products —something for your house, something for your body. Future products include travel, skincare, and car fragrances. Great aromas at good prices, like a 100ml perfume fetches only a little over P1,000 while a small bottle of lotion costs only less than P300.
With all the stresses in our day-to-day lives, keeping our sanity and possibly preventing illness could be just a smell away.