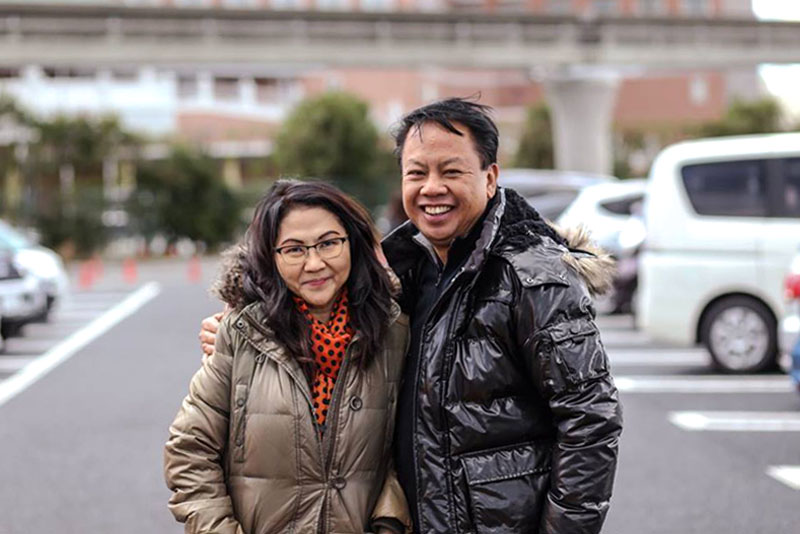 These five Filipino couples have been together for 20 year or more, surviving trials and the test of time along the way.
Photo courtesy of Beltran couple
Meet 5 long-time married couples who are testaments to enduring love
(philstar.com) - July 31, 2017 - 5:12pm
MANILA, Philippines—Because of online communication and dating applications, two individuals can connect, date and become a couple even without meeting in person.
But while love may seem "instant" nowadays, there are those who prefer the long and winding road to forever. Take, for example, these five Filipino couples who have been together for 20 years and more, and who have been tested by trials and time.
How do they keep their love for each other burning? Read their personal accounts below:
Understand that there's no such thing as a perfect marriage.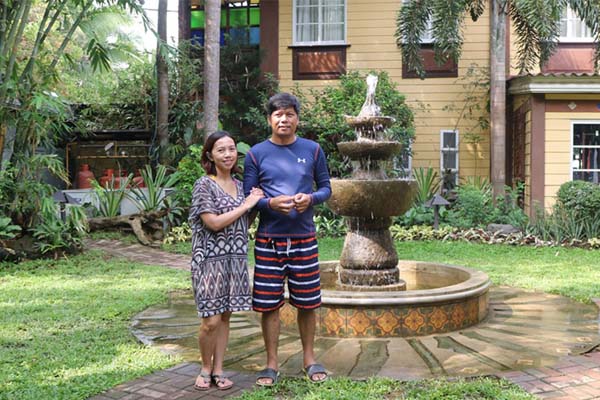 Dan and Joy Felizardo, who have been married for 21 years, have long accepted that there's no such thing as perfect.
"We keep to the fact that there is no perfect marriage, no perfect couple either. After discovering each other's flaws, we learned to accept them, and realizing that if it does not help the relationship we have to change to be better. You have to understand one's weakness and always (always) be there to give strength. If one partner is succeeding, the other must be there to fully support no matter what. Be focused on the family, but if someone falters, forgiveness is always the key. But when all else still goes wrong, travel far together and talk it out until you iron out the mess, even if it hurts."
Dan, 45, is a sales and support engineer while Joy, 41, is a business-owner and wedding planner. Joy is also a food and travel blogger, that is why both love to eat and travel together. They also bond while renovating their home sweet home.
Realize that love does defy time and space.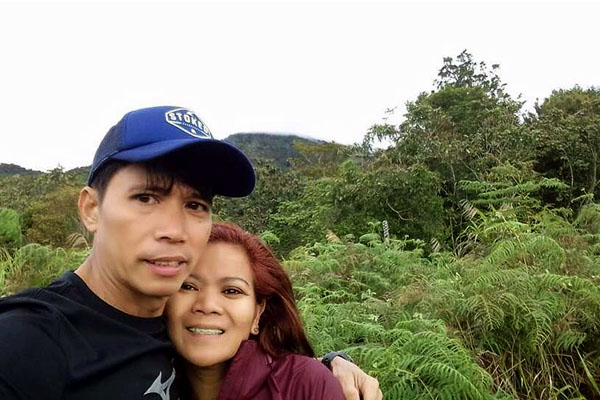 Also married for two decades are Ricardo and Elma Salamat, who endured a long-distance relationship for the most part of their marriage.
"In times of long distance, an essential piece of advice we can give is prioritizing communication. Thankfully these days, it helps that there are already different forms of online communication like a simple chat or video call. But just because it is now convenient doesn't mean we can be laidback about it. Still set an agreed time for online communication and do not miss it. This way, we share what is happening in our lives, family and work. In case of negative personal events, keep calm and assure each other that everything is under control."
Ricardo, 46, is a seafarer, while Elma, 42, is a social worker. Whenever Ricardo goes home after years of overseas work, the couple spends time together hiking Philippine mountains.
Accept that you belong with each other.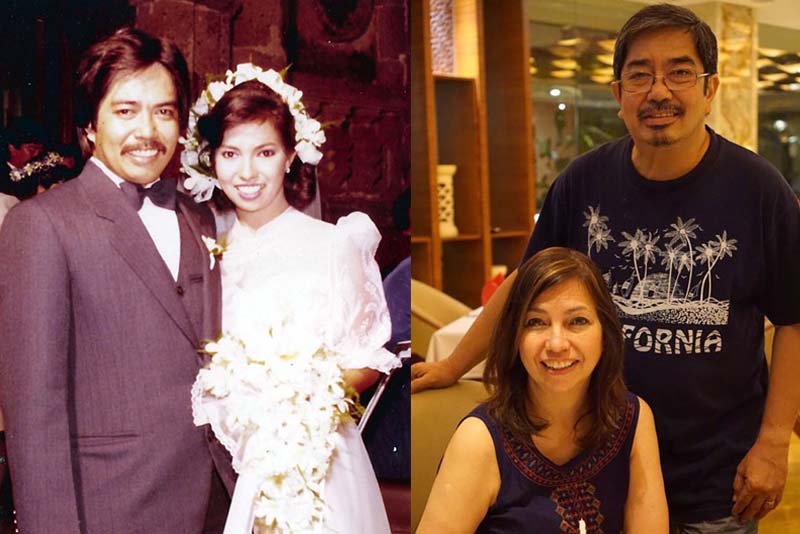 Married for 33 years are Nap and Mae Cruz, who have known right from the start that they belong with each other.
"The biggest thing in marriage is the fact that you belong to someone. Even when you snore or tell lame jokes or sometimes burn the dinner, it makes you secure and at peace, knowing that you are accepted for who you are. It says in Song of Songs 6:3, 'I am my beloved's and my beloved is mine.' This speaks of the assurance that you will forever have a hand to hold, a shoulder to cry on, someone by your side to share life's precious moments. Marriage is a bond between two imperfect individuals who have decided never to give up on each other."
Both Napoleon and Mae are architects with different specializations. Napoleon, 62, is into environmental planning, while Mae, 58, is into interior design. When they travel, they make sure to discover different architectural styles of a locality—both historical and contemporary—to pick up ideas and inspiration for their future projects.
Keep hanging on because there will be problems, lots of it, along the way.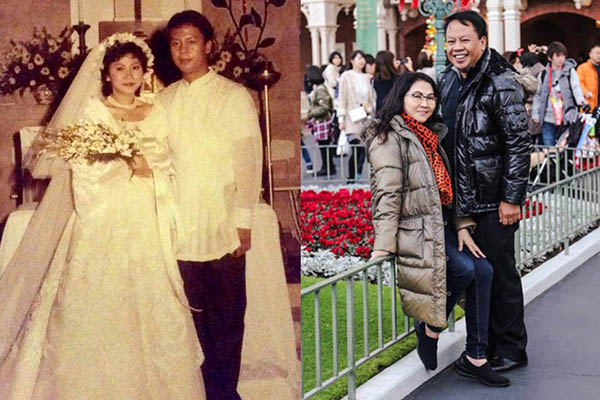 Armando and Carole Grace Beltran attest to a firm partnership even after 34 years of marriage. They have faced problems from the beginning of their married life to this day.
"Our marriage was not exactly replete with problems. It was besieged by lots of problems actually that included financial matters, incompatibility when it comes to decision making, pride and inconsistencies with many things. My husband has a strong personality and so do I. But he usually would be the first to give in and make sure we did not sleep until the problem is solved. This changed as we aged. He began sleeping after an argument. This calms me down and turned me into a forgiving wife in the morning. Right now, we just concluded our 34 years of marriage with renewal of vows at Cana. Although arguments are still very much part of our lives, we can control our emotions, our words, our pride better and learned to live for better or for worse, till death do us part."
Armando is a businessman while Carole Grace is a dermatologist, genitologist and aesthetic surgeon. The 59-year-old husband and wife love to travel locally and internationally.
Learn to share interests but also respect decisions and contrasting opinions.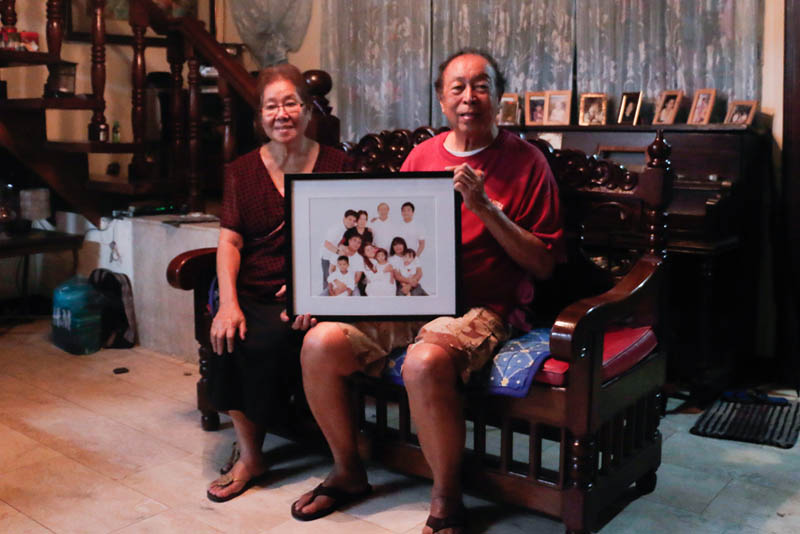 Alfredo and Liwayway Mendoza are as strong as that moment when they vowed love to each other some 54 years ago!
"We lasted this long because we had a lot of common interests. I mean, you cannot last this long in any kind of relationship if none of you are interested, right? We were also both religious and church-going, and that's a plus for both of us. But we also respected each other particularly when we decided to maintain a traditional set-up since our marriage. He was the breadwinner and I tended to our children. It was a conservative time back then. Yet we never intruded in each other's decisions, and we would be open to suggestion from each side."
Alfredo, 80, is a former chemist at a big laboratory company, while Lily, 79, is a former admin officer at a polymer and fiberglass company—where they met. Their marriage gave them five, loving children.
Prepare and survive the test of time.
Just like these stories, the short film "Sayaw" also tackles the ups-and-downs that long-time married couples experience. But through understanding, acceptance, and even preparation in times of challenges, they can survive together with love and faith for each other intact.
Directed by Mihk Vergara, watch "Sayaw" below:
"Sayaw" is one of the three Sun Shorts 2 films produced by Sun Life Financial Philippines to promote financial literacy among Filipinos in all stages of their lives. Watch the other Sun Shorts via www.sunshorts2.com. And start your journey toward financial independence by talking to a financial advisor or by visiting Brighter Life Institute.
READ MORE:
Short films encourage Filipinos to be 'financially free' this June
8 life lessons that surfing can teach us