Keeping pace at the Philippine Culinary Cup 2018
September 6, 2018 | 12:00am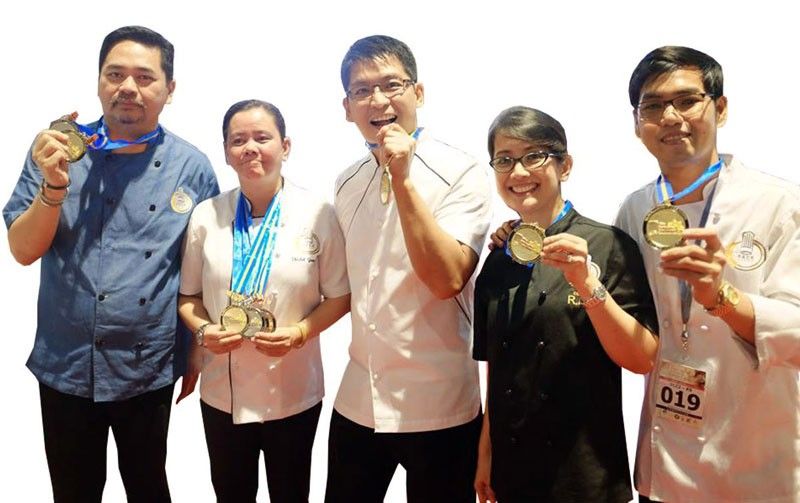 MANILA, Philippines — The 2018 Philippine Culinary Cup (PCC) will forever be etched in the Professional Academy for Culinary Education's (PACE) six-year history as the year when its pursuit for excellence has started to bear fruit.
Every year, PACE continues to improve its overall performance in the PCC and credits this to their collective desire to give the best to their students and the culinary community.
PACE believes that PCC is one of the yardsticks by which culinary skills are measured. A lot of competitors from international hotels and culinary institutions locally and in Asia participate in PCC as they hope to meet the expectations of the judges with their culinary skills.
This year, the chefs and the students at PACE who competed in the 2018 PCC went through rigorous training that started with a collaboration of ideas to develop the best possible recipes for each category.
"We carefully studied our previous performances so we could learn from our past participation to make sure that we have competitive entries," said Mark Anthony Catarroja, M.Ed., school administrator, PACE. "After developing the recipe and the presentation of each entry, the chefs and students practiced for about a month to simulate the environment where they would compete in, to finish the dishes in the desired time and to develop consistency in their execution."
The hard work that the chef-students went through at PACE was well worth it. At the end of the competition, PACE had five gold-medal awards, five silver-medal awards and 14 bronze-medal awards.
PACE is also fortunate to have sponsors and culinary partners like the Antipolo City Government, Bakersfield, Best Value Factory Food Outlet, Heritage Philippines, La Filipina, Lowtemp Corporation, Polar Bear and Nature's Spring, who shared their resources.
The results were the sum of all their efforts to elevate the skills of the chefs and students in this platform. It inspired the chefs to work harder and stay committed to the school's vision and mission, which is to provide the best possible education to individuals who are passionate about food and serving people.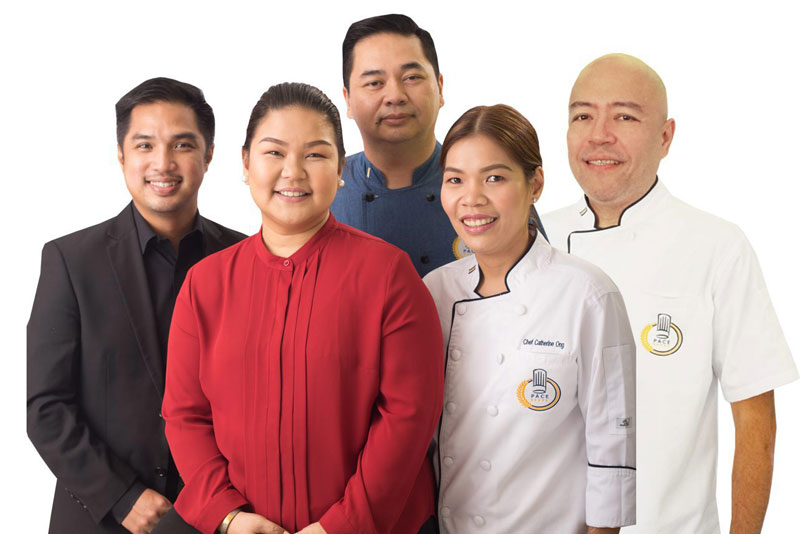 PACE owners Mark Anthony Catarroja, Fiona Flores, chef Abner Lowell Cauilan, chef Catherine Joy Ong, and chef Amadeo "Menoy" Gimenez
Moving forward
PACE will continue to participate in the PCC in the coming years to give more chances to its students to learn and experience competition at the highest level.
"We are also looking to participate in similar culinary competitions in Hong Kong and Singapore," added Catarroja. "The reason of our participation in world-class competitions is to benchmark our school with the rest in the region and through this, we also learn which courses and training programs to offer that responds to the changing needs and demands of the culinary industry."
PACE has always advocated entrepreneurship among its students. The school has seen its students evolve from cook to "chefpreneur" since its inception. PACE plans to continue its training programs focused on world-class culinary skills with an entrepreneurial mindset.
"We are currently working on programs focused on Filipino cuisine," said Catarroja. "We believe that this is the best time to take our own cuisine seriously and educate more people about it so it will not just be a trend but a staple on the world stage."
By the end of this month, PACE will open its first facility in Araneta Center Cubao dedicated to culinary tourism centered on Filipino dishes. The project is in collaboration with different stakeholders in the tourism industry.
By 2019 and beyond, PACE will expand to different regions in the Philippines, with Davao and Iloilo as the main targets. This expansion will pave the way for aspiring chefs in the Visayas and Mindanao to explore careers and business opportunities in the food service industry. "This is still in line with our vision to reach more people and experience our brand of education," Catarroja said.
* * *
PACE Antipolo is located on the 2nd Floor, Ciannat Commercial Complex, Marcos Highway, Antipolo City. You can contact PACE Antipolo at 654-4862 / 0917-702-4796 / 0947-896-3660. PACE Parañaque is located at 2 President's Avenue corner Adelfa Street, Parañaque City. For information, call 623-1311 /0917-774-0944/0928-286-3268.
This September, PACE will open its first-ever Culinary Tourism Program showcasing regional and authentic Filipino cuisine to the world. Find out more about it at www.pacemanila.com or visit the Facebook page at Pace_Manila.