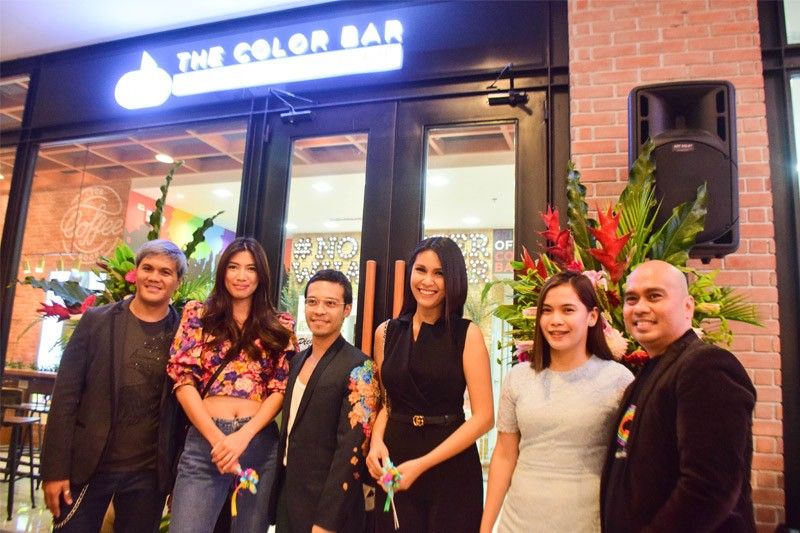 The Color Bar provides customers with top-tier service that comes in full spectrum when it comes to hair color.
Photo Release
The Color Bar Estancia: Style and wellness to 'dye' for
(Philstar.com) - March 6, 2020 - 9:00am
MANILA, Philippines — While hair is an intimate part of ourselves, we often take it for granted. Only when we go through a really bad hair day do we realize just how important it is to our lives.
This was underscored by singer, actress, and host Garie Concepcion, who emceed the launch of The Color Bar's second branch at Estancia Mall in Capitol Commons, Pasig City.
"My hair was damaged in a procedure. Actually, you could say my hair was dead. It was that bad," she said.
When she visited The Color Bar in BGC, co-owner Jof Fantone had both bad and good news for her. For his clients, Jof is more than just an expert on hair color and styling. At times he is a consultant, a confidant and a friend.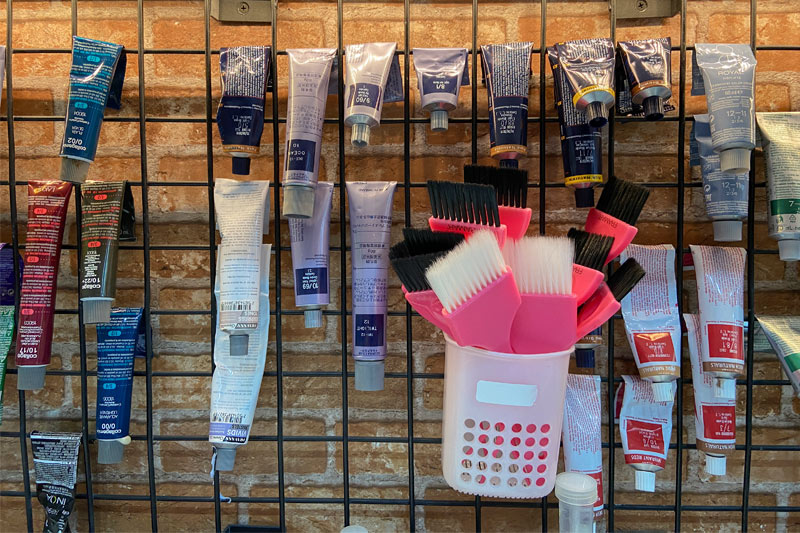 It doesn't matter if you want your hair orange, with amethyst highlights, or have it platinum blonde. What matters is it represents the real. Photo Release
The bad news was: Her hair was too damaged to undergo any coloring at the moment. The good news, however, was it can recover and heal through proper treatments.
As her hair recovered, so did her spirit and her confidence. Today, Garie can once again get any color she wants.
Other clients gave similar testimonials about their experience at The Color Bar, over a gorgeous dinner spread.
A promise in broad spectrum
The Color Bar provides customers with top-tier service that comes in full spectrum when it comes to hair color.
With the promise, "No Matter What Color," the salon guarantees two things: To help them achieve their dream hair color, and to provide a place of comfort, acceptance, inclusivity and self-love solace, self-care, and serenity that is respectful of one's life choices.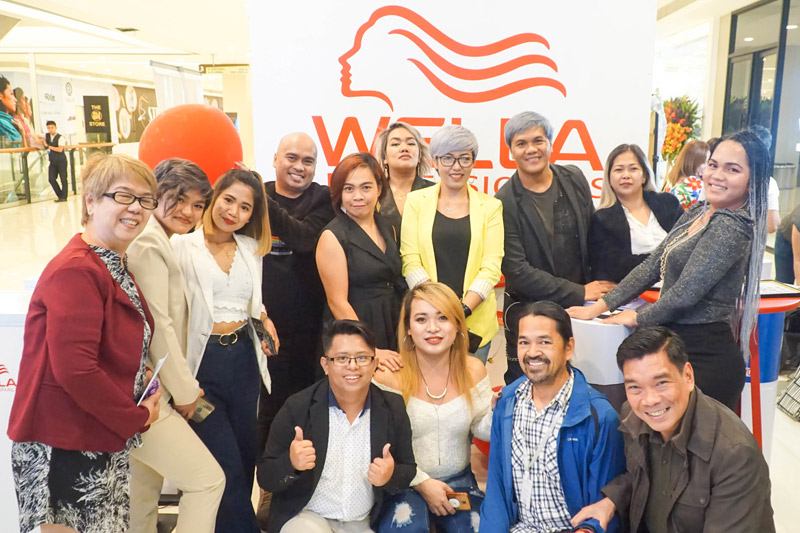 Become part of the community through The Friends of The Color Bar mobile app and get exclusive perks and discounts. Photo Release
"Jof is a US-trained hair colorist and stylist, professionally certified by the Paul Mitchell School in San Diego, California, and his expertise is beyond doubt," said Darwin Cerrado, co-owner of The Color Bar.
"It doesn't matter who you are nor what choices you make. It doesn't matter if you want orange hair, amethyst highlights, or platinum blonde 'do. What matters is what makes you feel most centered and authentic, the real you. And we're here to help you achieve that," Darwin added.
One of the highlights of the launch was the announcement of The Friends of The Color Bar mobile app. This app serves as an e-membership card that can be used to access perks and discounts, book appointments, and receive special announcements.
To get the app, you must first download the TADA wallet and membership card app. This, in turn, lets you access The Friends of the Color Bar app.
When you download the app, you immediately get 500 points under the Rewards Program. So download and book an appointment now!
To know more, visit The Color Bar website at https://thecolorbarph.com. Check out their social media at Instagram: @thecolorbarph by @stylingByJOF, and Facebook: https://www.facebook.com/thecolorbarph.