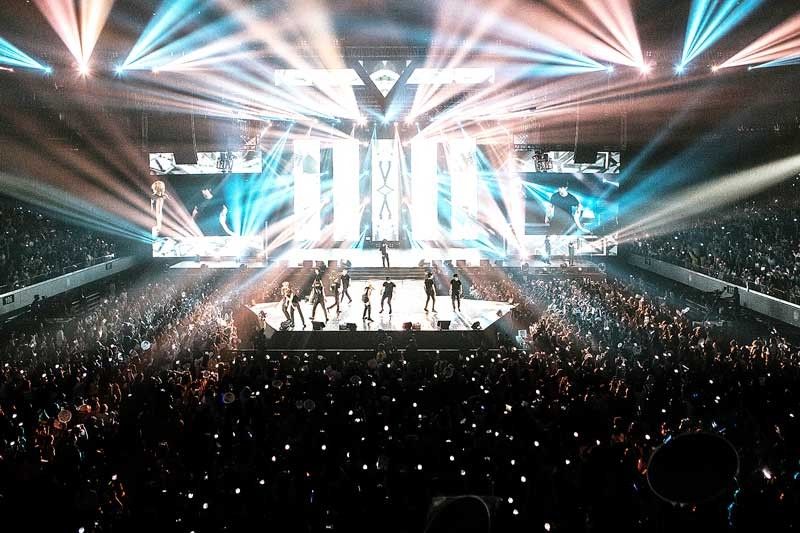 Mall of Asia Arena filled with Rose Quartz and Serenity Blue lights.
Photos by Joel H. Garcia
Like diamonds, SEVENTEEN shines in 'IDEAL CUT' in Manila
(The Philippine Star) - October 28, 2018 - 12:00am
MANILA, Philippines — It was indeed one of the brightest nights for Filipino Carats as SEVENTEEN came to Manila for the second to the last leg of their 2018 'IDEAL CUT' Tour last Sept. 29. Since their debut in 2015, this 13-member boy group successfully won the hearts of many with their fondness for different styles of music which were perfectly reflected in their own hits.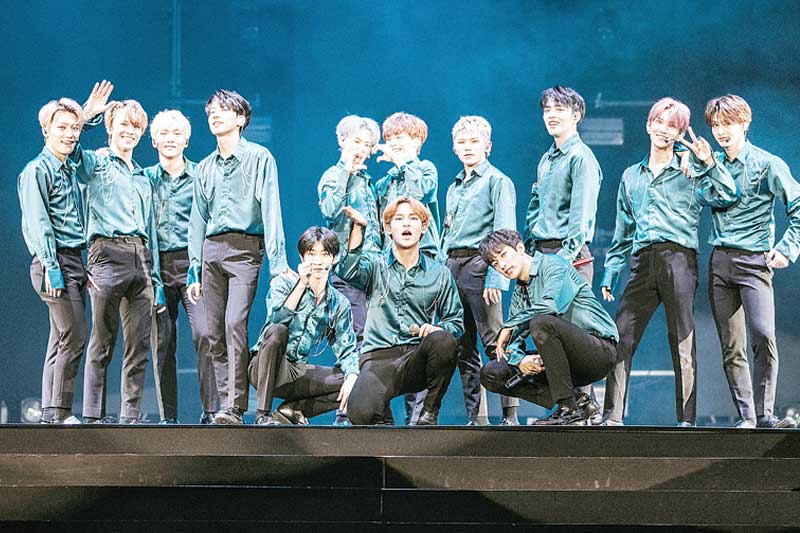 Seventeen's 13 members – Dino, Vernon, Seungkwan, Wonwoo, Hoshi, Jeonghan, Woozi, S.coups, Joshua, Jun, The8, Mingyu and DK – reveal their full charm.
With PLDT Home WiFi, Filipino Carats got excited with their activity booth and life-sized photo wall that they got to experience even before the show. As night came, Mall of Asia Arena lit up in a beautiful mix of Rose Quartz and Serenity Lights as fans tirelessly waived their Carat Bongs (SEVENTEEN's official cheering light sticks) to the tune of Seventeen's record-breaking tracks like 'Oh My!', 'Thanks', 'Clap' and a whole lot more.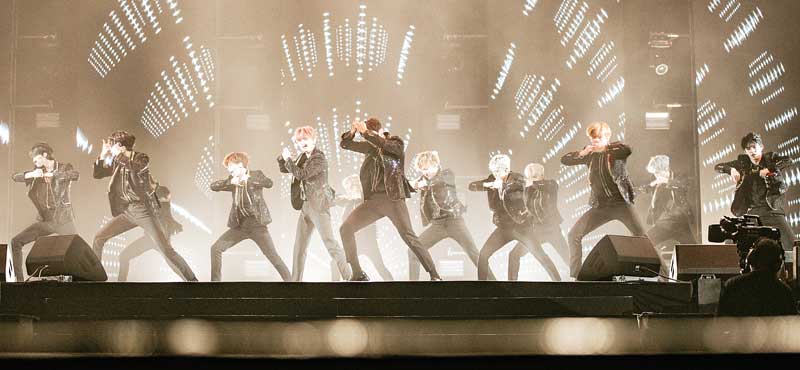 Aside from showing their powerful personas as artists, SEVENTEEN won the hearts of their Filipino Carats with their endearing MENTs and fan-service. One of the definite highlights of the show was the goofy ending where SEVENTEEN sang their remarkable track 'Very Nice' for four times, leaving fans yearning for more.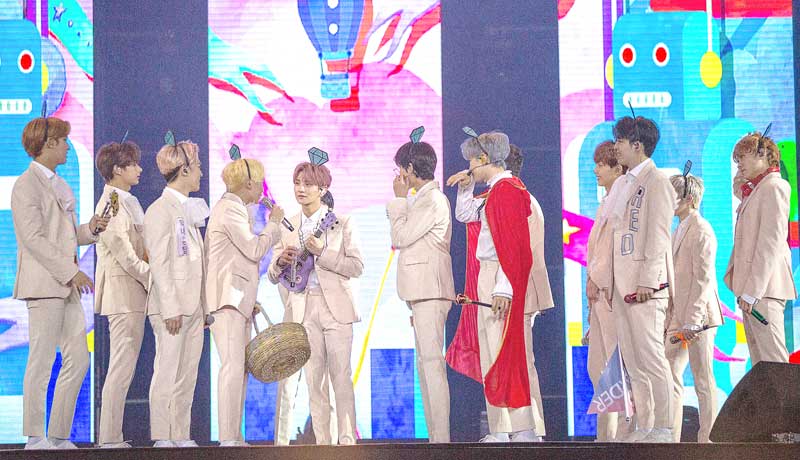 Making their mark as one of the top groups behind the worldwide success of KPop, SEVENTEEN has evidently shown their prowess with this spectacular tour to date.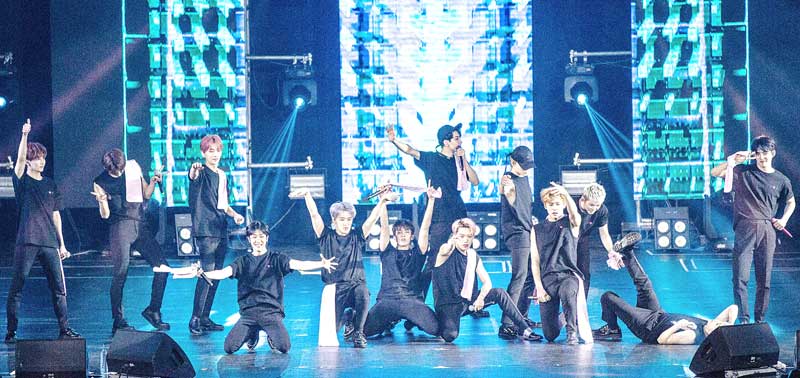 Seventeen ends the show with a memorable encore of 'Aju Nice'.
The 2018 SEVENTEEN CONCERT 'IDEAL CUT' IN MANILA was made possible by PLEDIS Entertainment, Show Note, Live Nation Korea, PLDT Home WiFi and PULP Live World.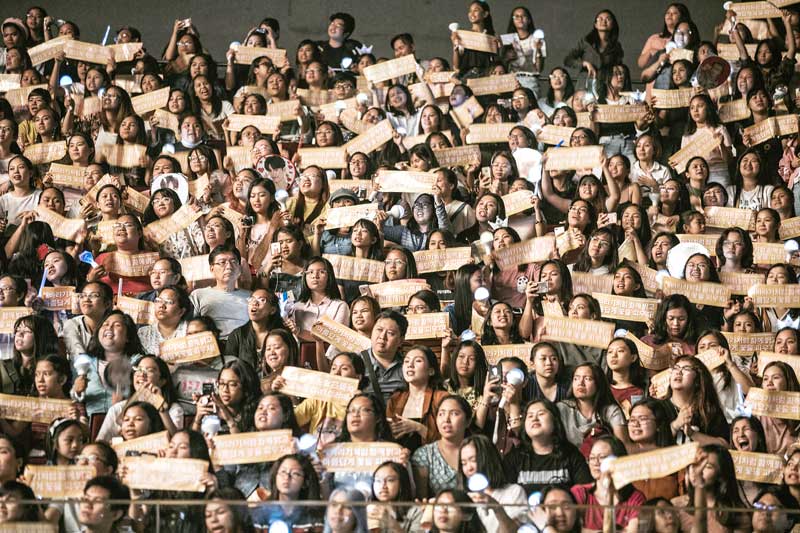 Filipino Carats cheer and sing along to their favorite Seventeen songs.