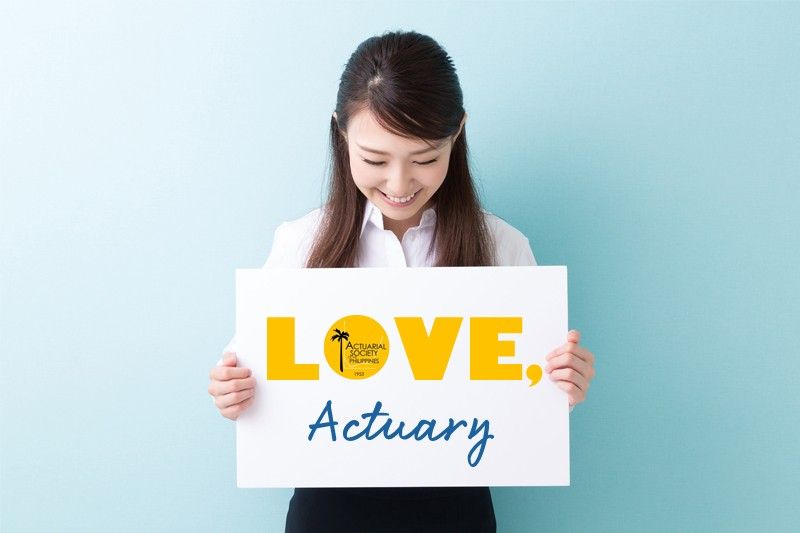 How do actuaries show love? Actuaries uphold the social good of insurance while strengthening the financial backbone of organizations. On its 59th year, the ASP will hold Annual Convention in Mactan, Cebu which carries the theme "Integration and Collaboration amidst Transformational Changes."
Released
Love, Actuary: ASP to hold its 59th annual convention in Cebu
(Philstar.com) - November 12, 2018 - 10:30am
Risks embody an impetus to drive innovation and change. However, if uncertainty proves to be unmanageable, businesses and society as a whole begin to malfunction. Driven by their mastery of their craft and a heart for public service, Actuaries know how to balance financial risk and opportunities.
The profession's history
Actuarial profession has evolved throughout history since its birth in 1848 in industrial London. Gracefully weaving the wisdom of the past and the trends of the future, the role of Actuaries encompasses the financial impact of risk and ensuring social protection to society as a whole.
Though its roots are anchored on the insurance industry, an Actuary also embraces modern organizations involved in public matters such as healthcare, regulatory and governance. More than the precision of numbers, they are also trained in leadership, current affairs and communication.
Such rich and complex narrative also reached local shores.
The beginnings of the Actuarial Society of the Philippines (ASP) can be traced back to the post-World War II era of 1953, to four pioneers rallying for its advancement and recognition.
Registering with the Securities and Exchange Commission in 1969, ASP has three membership categories: Fellow, Associate and Affiliate. In 1998, ASP earned global recognition by becoming a member of the International Actuarial Association.
At present, the pivotal functions of the ASP and the Filipino Actuary are enshrined in the Insurance Code and the Preneed Code of the Philippines. It states that "only ASP fellows or those who meet all the requirements for ASP fellowship may be accredited by the Insurance Commission."
The rise of Actuaries in the country

On its 59th year, the ASP Annual Convention reckons with the coming times as it carries the theme "Integration & Collaboration amidst Transformational Changes." The event will be held at the Shangri-la's Mactan Resort and Spa in Lapu-Lapu City, Cebu.
"Indeed, we expect changes to continue disrupting operations in the insurance industry, and it is always to our advantage to be prepared and united, should these changes threaten to 'upset' our hard-earned stability," said insurance commissioner, Dennis Funa.
Drawing strength from its community, across generations of outstanding Actuaries, ASP holds yearly gatherings to ensure a sense of camaraderie and relevance among its members.
Lineup of selected topics that prove to be relevant and interesting include:

How AI is transforming underwriting and customer experience
Digitization is an irreversible trend seen across the world, and holds the promise to impact traditional business like insurance. Learn about AI applications across the insurance value chain to enhance the digital underwriting journey.

Change and Transformation with a Global Mindset
The insurance industry is going through unprecedented change, and multinational insurance companies are redesigning their global operating model to leverage their scale. Discover the evolution ofglobal shared service centers and their positive impactto a company and local actuarial industry.

Topic 1: PhilHealth Updates and Risk Management - At the current population coverage of 93%, Philhealth is close to achieving its thrust of giving coverage to the entire population. This will focus on the current financial status of PhilHealth and the reforms it intends to implement within the next decade.
Topic 2: Social Security System (SSS) Updates–With expanded pension benefits and no corresponding increase in funding, the sustainability of SSS has been precariously reduce. The presentation will cover the financial impact of proposed solutions, as well as fund life sensitivity and unfunded actuarial liability in relation to the various areas of reform.

A Showcase of the rapid development in on-line Insurance in China
Real examples of how disruptive technology has changed the insurance market will be presented, particularly in China - now frequently touted as one of the world's showpieces in on-line insurance developments.

De-risking through Data Analytics
Many insurance organizations have started moving away from "opinion" and "gut-feel" to data-oriented decision-making. This presentation will focus on applications of data analytics from simplifying the underwriting process with minimal increase in claim cost to using risk-profiling to prevent claims fraud.

Managing the Model Risk of Actuarial Models
Given the importance of models in decision making and reporting, there is a clear trend towards more robust model risk management and governance. This presentation will touch upon best practices and how technology can enable good governance.

Risks & Opportunities: Bundling Insurance Products with Genetic Tests
The advancement in medical science has ushered in different types of genetic tests for insurance products, especially in the Asian market. Results of the VOC (Voice of customers) study done within Sun Life Financial Asia Regional Office & Sun Life Hong Kong will be shared, including the lessons learned from competitors and the clients.

Inspiring Actuarial Journey
No one will contest that an actuarial career is a challenging one. To be a full-fledged Actuary, one gets to hurdle a number of exams, meet the demands of professional work, and try to achieve balance in between and securing unending support from family and friends. Hear it from twoof ASP's distinguished members as they share about their journey in the actuarial profession.
Facts about Actuaries

How do Actuaries show love?
They uphold the social good of insurance while strengthening the financial backbone of organizations. By striking the balance between risk and opportunity, Actuaries can help create a more secure future for Filipinos.

What skills should Actuaries possess?
More than an outstanding IQ, Actuaries should be informed about social issues, financial planning and services, as well as conveying the importance of risk management to ordinary Filipinos. They are committed to upholding the highest levels of integrity, pride and competence.

Can Actuaries create a brighter world?
Yes! As Actuaries face significant disruptions, they are compelled to rise up and remain relevant by:
Transforming the way they do and think about things as more and more disruptive innovation/technologies emerge
Integrating this new information with what they know now to further enhance existing knowledge
Collaborating with colleagues within and other industries including regulators to drive appropriate actions or solutions
Platinum sponsors

Reinsurance Group of America Incorporated (RGA) is a leader in the global life reinsurance industry, recognized for its deep technical expertise in risk and capital management, innovative solutions, and commitment to serving its clients. With headquarters in St. Louis, Missouri and operations around the world, RGA delivers expert solutions in individual life reinsurance, individual living benefits reinsurance, group reinsurance, health reinsurance, facultative underwriting, product development, and financially motivated reinsurance.

Munich Re stands for exceptional solution-based expertise, consistent risk management, financial stability and client proximity. This is how Munich Re creates value for clients, shareholders and staff. In the financial year 2017, the Group – which combines primary insurance and reinsurance under one roof – achieved a profit of €0.4 billion. It operates in all lines of insurance, with over 42,000 employees throughout the world.

Hannover Re, with gross premium of more than EUR 17 billion, is the third-largest reinsurer in the world. We transact all lines of property & casualty and life & health reinsurance and are present on all continents with roughly 3,300 staff. Established in 1966, the Hannover Re Group today has a network of more than 140 subsidiaries, branches and representative offices worldwide. The rating agencies most relevant to the insurance industry have awarded Hannover Re outstanding financial strength ratings: Standard & Poor's "AA-" (Very Strong) and A.M. Best "A+" (Superior).
Gold sponsor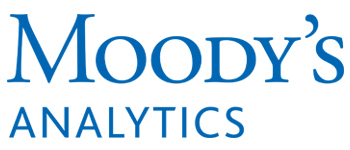 Moody's Analytics provides financial intelligence and analytical tools supporting our clients' growth, efficiency and risk management objectives. The combination of our unparalleled expertise in risk, expansive information resources, and innovative application of technology helps today's business leaders confidently navigate an evolving marketplace. We are recognized for our industry-leading solutions, comprising research, data, software and professional services, assembled to deliver a seamless customer experience. Thousands of organizations worldwide have made us their trusted partner because of our uncompromising commitment to quality, client service, and integrity. Moody's Analytics is a subsidiary of Moody's Corporation (NYSE: MCO). MCO reported revenue of $4.2 billion in 2017, employs approximately 11,900 people worldwide and maintains a presence in 41 countries. Further information about Moody's Analytics is available at www.moodysanalytics.com.