Why Agri is a game changer
October 15, 2018 | 12:00am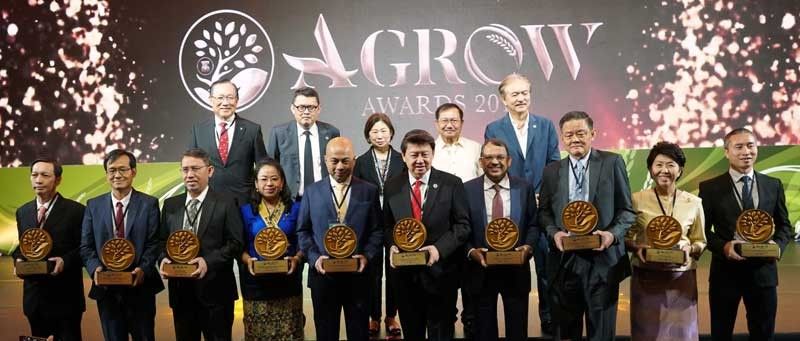 We maximized the first week of October by highlighting the potential of agriculture in our country and across ASEAN.
On Oct. 1, with more than 50 speakers from all over the world who joined the discussion about uplifting the agriculture sector, the ASEAN Business Advisory Council (ASEAN BAC) Philippines, together with Go Negosyo and the Department of Agriculture (DA) Philippines, successfully organized the biggest ASEAN Agriculture Summit at the SMX Convention Center, Pasay City.
We were lucky to hear from Department of Agriculture Secretary Emmanuel Piñol, who flew in from abroad specifically to give updates about our agriculture sector. We also had my ASEAN BAC co-chairs, members, and other agriculture champions as guests.
We also recognized outstanding agribusinesses, entrepreneurs, and innovators who have shown exceptional feats and sterling achievements and have become an inspiration to others in the agriculture industry during the first AGROW awards.
With our current issues and concerns about agriculture, the summit has provided us with solutions that hopefully can solve the situation. Agri is indeed a game-changer.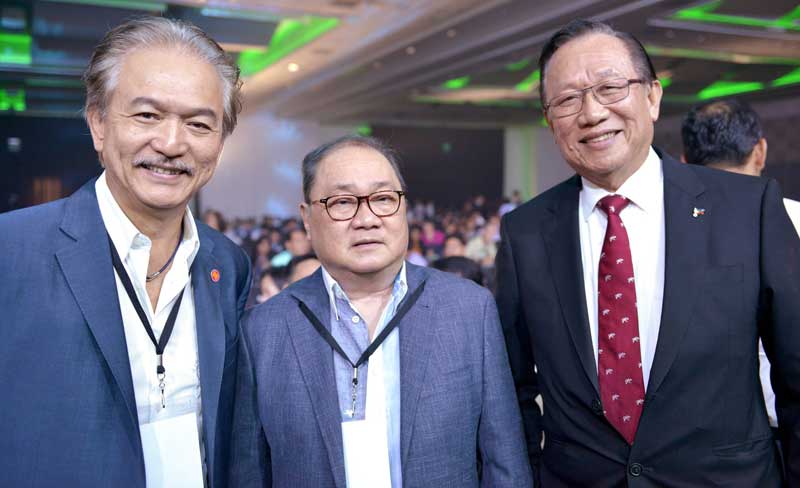 ASEAN BAC chair Dr. Robert Yap, MVP Group of Companies president Manny V. Pangilinan and Philippine Chamber of Commerce Industry chair George Barcelon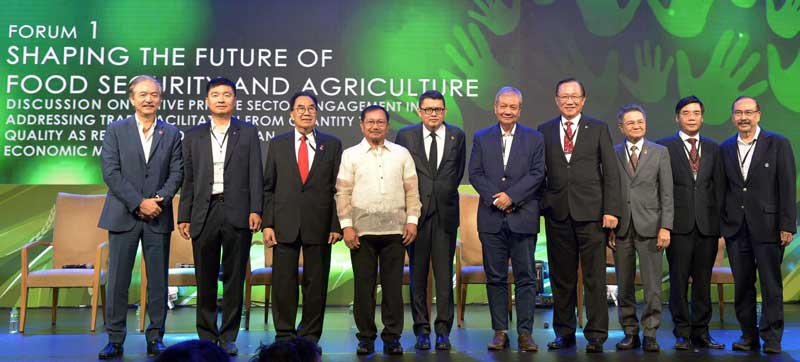 Forum 1, "Shaping the Future of Food Security and Agriculture," featured ASEAN Business Advisory Council chairs and members Dr. Robert Yap (Singapore), Oknha Sok Piseth (Cambodia), Anangga Roosdiono (Indonesia), Oudet Souvannavong (Lao PDR), George Barcelon (Philippines), Arin Jira (Thailand), and Dr. Doan Duy Khuong (Vietnam). The forum was moderated by Prof. Rolando Dy. Also in photo are Sec. Manny Piñol and author Joey Concepcion.

Forum 2, "3Ms Model as Championed in the Agriculture Industry," featured Golden AGROW awardees such as Choo Jun Lee (Brunei), Saran Song (Cambodia), Rudy Brigianto (Indonesia), Souphayvanh Thiengchanhxay (Lao PDR), Samuel The Sar Moh Nee (Malaysia), Thadoe Hein (Myanmar), Sunny Verges (Singapore), Paphavee Suthavivat (Thailand), and Tran Hoang An (Vietnam). They were joined by Gisela Tiongson of Jollibee Group Foundation and Alberto Bacani of Unifrutti Tropical Philippines. The forum was moderated by Bill Luz.

Forum 3, "Technology and Innovation as Game Changers in Agriculture," featured Justo Ortiz (Philippines), Kobi Azriel (Israel), Rei Yoon (Canada), Adrian Soe Mint (Myanmar), Julius Barcelona (Philippines), Tark Bartlett (Philippines) and Manop Kaewkoi (Thailand). The forum was moderated by Amor Maclang.

Forum 4, "Inclusive Finance for Agribusiness," presented Dave Harishkumar Rasiklal (India), Simon Bakker (Philippines), Dep. Gov. Chuchi Fonacier (Philippines), Anthony Thomas (Philippines), Lito Villanueva (Philippines), Malikkhan Kotadia (Singapore) and Indradi Soemardjan (Indonesia). The forum was moderated by Josephine Romero.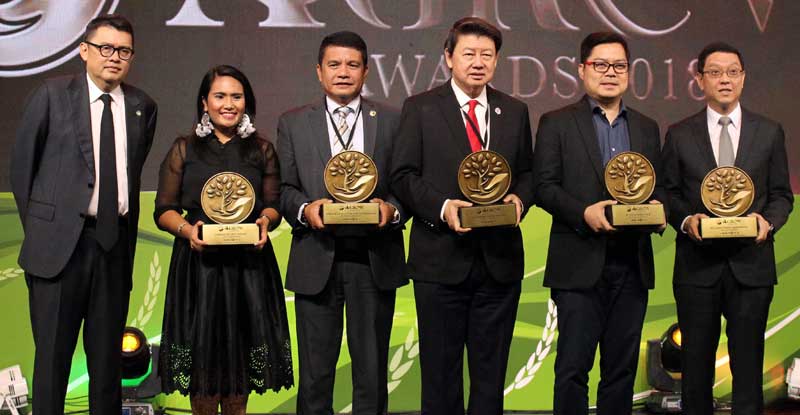 Bagging specials awards were Cherrie De Erit Atilano, Young Agripreneur award; Sorosoro Ibaba Development Cooperative for Inspiring Cooperative Award; SL Agritech Corporation for Groundbreaker Award; FINTQnologies for Financial Inclusivity Award; and Jollibee Foods Corporation for the Inclusive Business award.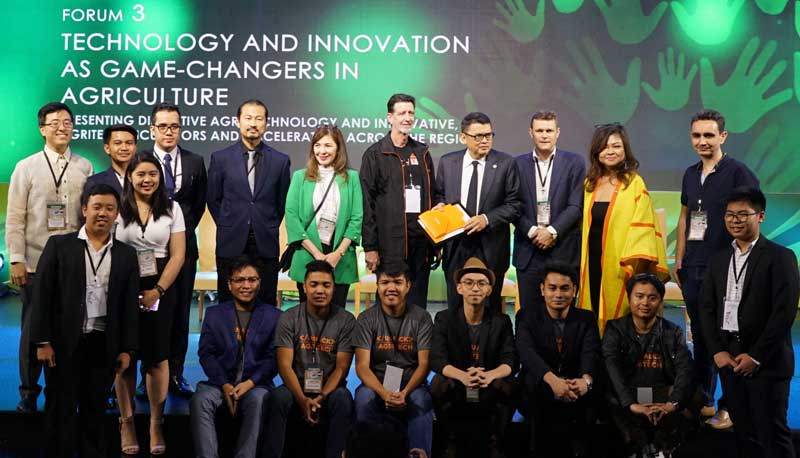 The presentation of the Agri Tech-Up Hackathon winners led by Unionbank's Justo Ortiz