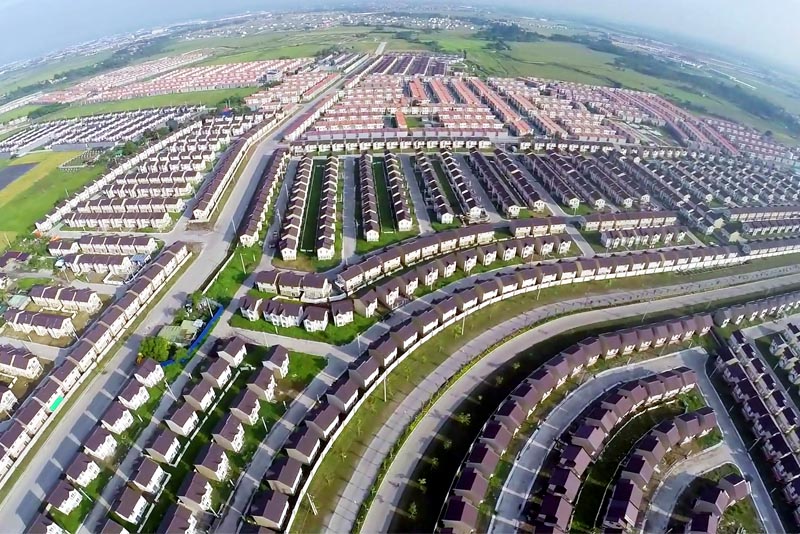 Aerial shot of Lancaster New City showing completed houses. To date, Pro-Friends has built and turned-over more than 42,000 houses across its projects.
Pro-Friends/Released
Your best life awaits here
MANILA, Philippines — Just a couple of years shy from celebrating two decades of delivering homes that Filipino families would always be happy to come to, Pro-Friends is proud to see the further development of its communities—like its flagship project Lancaster New City in Cavite and Parc Regency Residences and Monticello Villas in Iloilo—which all aim to offer homeowners a more well-rounded lifestyle through the company's unique 'live-learn-work-play-pray' concept.
Incorporated on Feb. 23, 1999, Property Company of Friends Inc., or Pro-Friends, was founded by Guillermo Choa and a group of friends who share his vision of "creating communities and transforming lives".
Starting out with small pocket developments in Cavite, property developer now lists medium-rise condominiums, estates for low- , middle- and higher-end markets, and, now, a flourishing township to its portfolio of 26 projects—17 of which are already complete and have been successfully turned over to its homeowners.
With nine projects still ongoing, the company maintains its footprint in select areas such as Cavite and Iloilo, where it believes it can gain considerable hold of the market. The company prides itself in being able to fully understand the needs of its target market—families in the affordable housing segment, evidenced in the kind of projects they produce.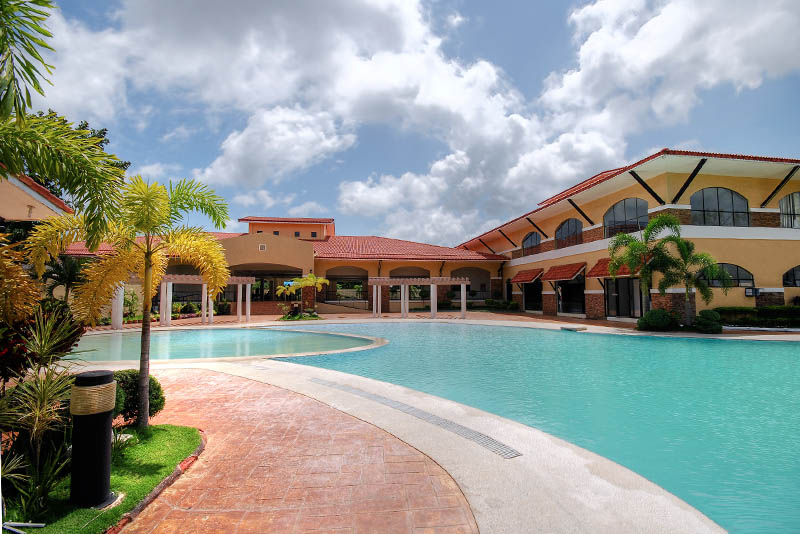 The swimming pool of Parc Regency Residences in Iloilo. Pro-Friends/Released
In the third quarter of 2015, GT Capital expressed its confidence in Pro-Friends, initially acquiring 22.68 percent of the business. By July 2016, it completed its acquisition of 51 percent of the company.
The partnership allows GT Capital to tap into the Pro-Friends' expertise in the affordable housing segment and strategic land bank. Pro-Friends, on the other hand, gains access to GT's investments in complementary sectors, including infrastructure, finance and insurance, to lock-in value to its products and propositions.
Now, as it moves forward to celebrating 20 years in the industry, the company continues to rely on market research in maintaining a good grasp of the public's interest. This enables the company to anticipate its target market's changing preferences and prospective requirements as their family grows and family members grow older. Alongside this is continuous research and development, to be able to realize what has been anticipated, and provide value-adding features that makes Pro-Friends' offerings special.
The company strives to make available a meaningful "live-learn-work-play-pray" lifestyle that each Filipino family deserves. With the Philippine low-cost housing backlog currently at 3.1 million, the company intends to remain with the segment and continue to find means to maintain affordability at a level of quality that can preserve memories for its families.
Lancaster New City
What started out as a pocket development in Imus City, Cavite initially called One Lancaster Lane in 2007, Lancaster New City grew and evolved to become "Your family-friendly city" of more than 9,000 households and spans 1,600 hectares, covering parts of Imus City, General Trias City and Kawit, Cavite.
All its residents are now able to enjoy the "live-learn-work-play-pray" lifestyle. It has a township with a growing, 25-hectare, commercial-retail district, several community schools (St. Edward Integrated Schools) that are a few minutes away from residential areas, a transport system, more than 18,000 trees that give shade and fresh air, and a parish (Church of the Holy Family) at the center of Lancaster New City.
Each institution inside Lancaster New City has also grown with the development. From an initial population of 500 in 2012, St. Edward Integrated Schools now has 2,800 students and offers K-12 curriculum. The Church of the Holy Family also received a canonical erection last December and has become a full-fledged parish.
On its 10th anniversary, Lancaster New City has taken its environmental program and initiatives to the next level by utilizing energy-efficient LED and solar LED lights that have lower carbon footprint and are eco-friendly. Also, Lancaster New City is one of the first developments in Cavite that created a materials recovery facility within. Soon, a solid waste management program will be established to strengthen its environmental programs.
Parc Regency Residences
Moving further south, Parc Regency Residences, which is also now on its 10th year, is Pro-Friends' first project outside of Cavite and delights to offer a lot of conveniences to homeowners from its beautifully-designed homes to its well-maintained amenities.
It is the first and only subdivision in Iloilo with a linear park, an extra open space that provides residents an area for relaxation. It is also a way for neighbors to comfortably socialize with each other. In addition to this, the property's fine clubhouse also has the largest swimming pool in Iloilo, function rooms and a covered multi-purpose hall, which are popular for the outdoorsy types and kids.
Easily accessible to all important establishments like schools, malls, the market, church and airport, Parc Regency Iloilo has been a prime choice for homeowners down south.
Monticello Villas
Another project celebrating its 10th year is Monticello Villas, which is also in Iloilo. Located in Pavia—now considered the housing capital of the province—Monticello Villas is more focused on offering townhomes, while Parc Regency Residences is favored for its single-family attached homes.
Recognizing how Ilonggos tend to be wise spenders, they appreciate the kind of projects that Pro-Friends offers leading to the success of the company in the province. In company is also considered as one of the top horizontal developers in the province, providing quality, affordable homes.
Moving forward, Pro-Friends, continues to strive to provide the best for its clients through quality projects that suit their tastes and budgets. Expect to see further developments in its ongoing nine projects, most notably Lancaster New City, which also has a series of interesting pocket events for families.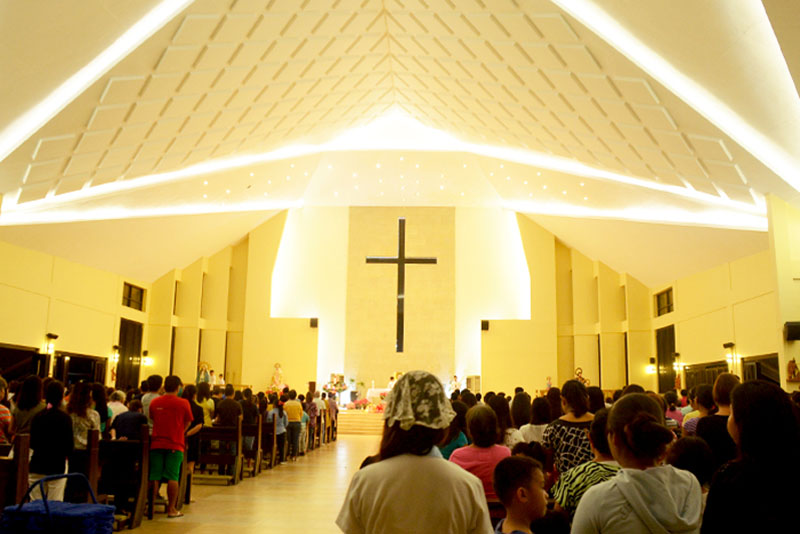 Parish of the Holy Family at Lancaster New City. Pro-Friends/Released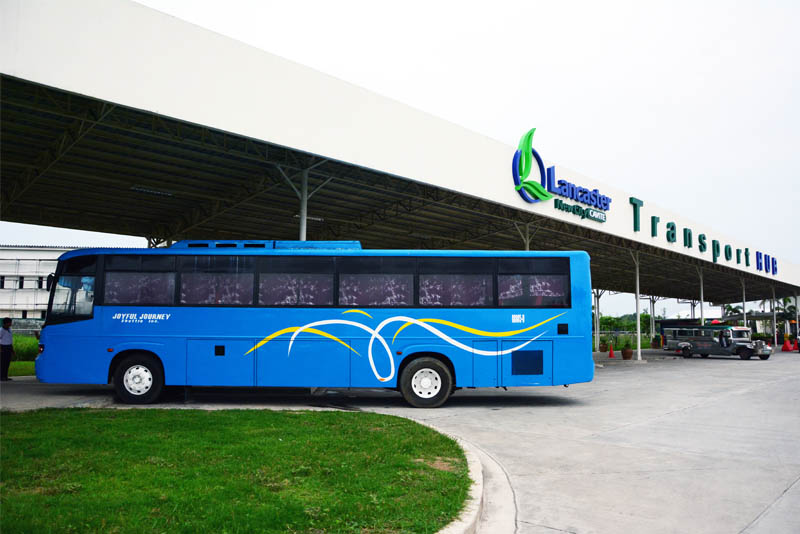 Lancaster New City's Transport Hub. Pro-Friends/Released