'Filipinos love music': 'Hamilton' international cast on how musical still attracts audiences
September 21, 2023 | 8:50am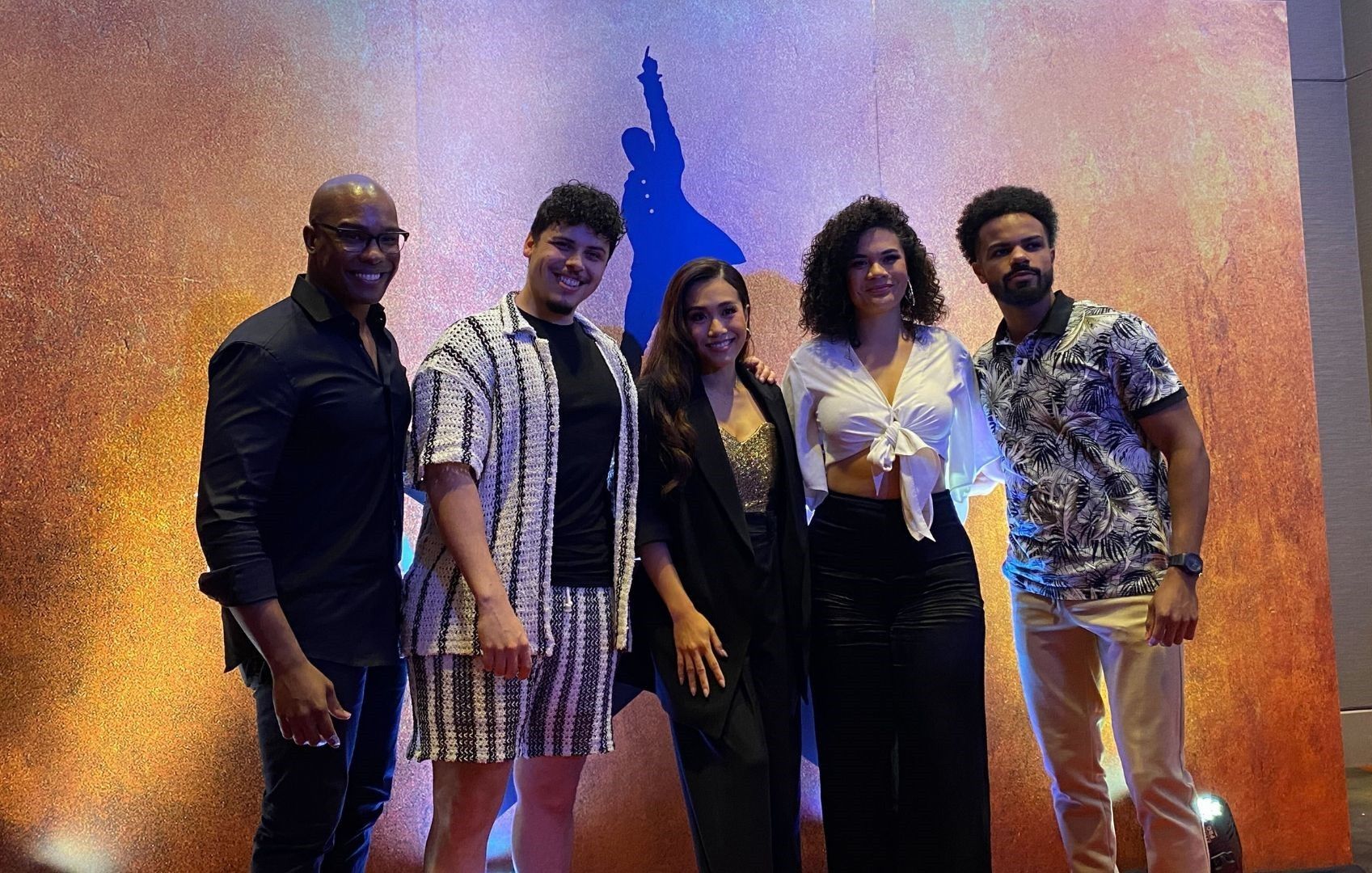 MANILA, Philippines — The Tony- and Olivier-winning sensation "Hamilton" has finally reached the Philippines where it hopes to find an even bigger audience.
The sung-and-rapped musical by Lin-Manuel Miranda is based on the titular character Alexander Hamilton's life particularly surrounding America's revolution against the British, which Miranda coined as "America then, as told by America now."
The rap nature of "Hamiilton" was a prominent factor to the musical's immense popularity, which led to a record 16 Tony nominations joint-most wins at 11 including Best Musical.
At a press conference held at The Theatre at Solaire yesterday, where "Hamilton" will run until November 26, Philstar.com asked how the musical's hip-hop and rap features will entice more Filipinos to see the show especially as both genres are rising in the local music scene.
"The fact that hip-hop and rap are growing is already a beautiful insight to how it will continue inspiring people to come along and watch," said Akina Edmonds, who portrays Angelica Schuyler.
WATCH: The international cast of "Hamilton" explains to @PhilstarShowbiz how the musical's hip-hop and rap nature will entice Filipinos and non-theater fans to see the show, even praising local music taste and artists like Rachelle Ann Go (@gorachelleann). @PhilstarNews pic.twitter.com/w4uwM5y9ZY

— Kristofer Purnell (@kjpurneII) September 20, 2023
Akina also points out that "Hamilton" covers multiple genres with contemporary and musical theater also in the mix.
"What I love about 'Hamilton' is that it's show for people who love theater and also for those who hate theater," continued Akina which ellicited laughter from the crowd. "[Spouses] bring their partners and they leave more inspired than those who dragged them along."
The actress finds the word "universal" the perfect adjective for "Hamilton" as it encapsulates so much of the human spirit, "The show itself is the star. Because its multi-genre and multi-faceted, it only has the potential to inspire more."
Jason Arrow, who portrays the titular character, reiterated something that his co-star Darnell Abraham (George Washington) mentioned about Filipinos' love for music, something that "Hamilton" is filled excellently with.
The actor also took into consideration the voices singing the numbers, and gestures to another co-star Rachelle Ann Go who is reprising Elizabeth Schuyler from London's West End.
WATCH: Asked by @PhilstarShowbiz if they will be having their own cast recording like previous casts of "Hamilton," the international cast look at their producers with laughter wondering if they will have a chance. @PhilstarNews pic.twitter.com/8NUqwXcIvf

— Kristofer Purnell (@kjpurneII) September 20, 2023
"I get to be sung to every night by Rachelle," said Jason with a smile, leading to Rachelle belting an impromptu run much to the crowd's amusement. "Sometimes the ones I get are when the mics are off, I wish you could hear it."
Setting genre aside, Jason ended by saying the music of "Hamilton" itself speaks to everyone.
Philstar.com also asked if the international cast would be getting their own cast recording like previous "Hamilton" ensembles have in the past.
The cast all looked in laughter to the Manila run's producers hoping for a chance to do a recording, with Akina joking they could just make samples on Soundcloud or YouTube.
In the international cast of "Hamilton" with Rachelle, Jason, Akina, and Darnell are DeAundre' Woods as Aaron Burr, Brent Hill as King George, David Park as Marquis de Lafayette/Thomas Jefferson, Shaka Bagadu Cook as Hercules Mulligan/James Madison, Jacob Guzman as John Laurens/Philip Hamilton, Elandrah Eramiha as Peggy Schuyler/Maria Reynolds.
RELATED: Rachelle Ann Go reprising 'Hamilton' role for Philippine run