CCP raising more funds for rehabilitation of main building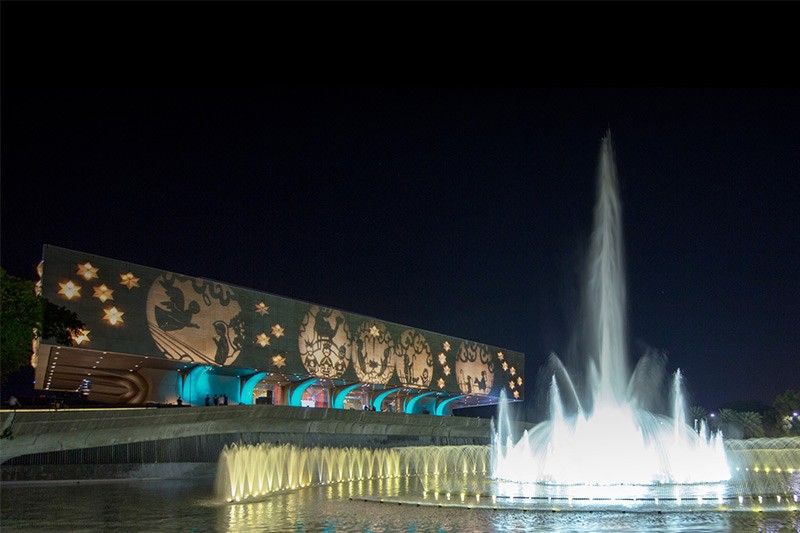 MANILA, Philippines — The Cultural Center of the Philippines (CCP) has launched further fundraising efforts to assist in the rehabilitation of the Tanghalang Pambansa as the allotted government budget is not enough for the main building's major repairs.
Prior to the COVID-19 pandemic, the country's premiere art institution was able to average 900 shows a year as part of its mission to strengthen cultural branding, deepen the Filipino identity, and help in national development.
Rehabilitation is already underway, with no drastic changes to the iconic design of National Artist Leandro Locsin, and is set to finish by 2025 should enough funds be collected.
The CCP invited Filipino tenor Arthur Espiritu, soprano Stefanie Quintin, and the Philippine Philharmonic Orchestra Chamber Ensemble to a gala fundraiser event at The Manila Polo Club last March 14.
"There is much to be done...To make our vision of a globally competitive, sustainable, and future-ready CCP, we need funds. So, we appeal to everyone to be part of this worthwhile endeavor," said CCP president Margie Moran-Floirendo.
She in particular highlighted the need to upgrade all theaters' acoustic systems, revamp dressing rooms, refurbish the interiors, and also shared there were plans to convert some offices into public spaces.
RELATED: Margie Moran announces CCP's closure for renovation
Moran-Floirendo also floated the idea the CCP might auction off the naming rights of several venues, just as it did for the Tanghalang Manuel Conde.
Fundraising for the rehabilitation of the main building actually began back in 2019 when the CCP celebrated its 50th anniversary, with BDO Unibank Inc. donating the first P1 million of a target P2 billion collection.
The gala fundraiser event unveiled two sponsorship packages for organizations and individuals to choose from should they be interested in donating, the CCP Anniversary Gala Sponsorship Package 2023 and the Institutional Sponsorship Package 2023.
The latter package is further divided into four categories — Platinum (P10 million), Gold (P8 million), Silver (P5 million), and Bronze (P2 million) — each with their own corresponding inclusions and partnership perks.
"We hope to complete the rehabilitation by 2025, so we can open our venues again to the public in 2026," said Moran-Floirendo. "When we reopen the CCP Main Building, the public can expect a globally competitive performance venue and tourist destination."
The CCP continuess to host programs and projects with productions at the Tanghalang Ignacio B. Gimenez or CCP Blackbox Theater, and partner venues like the Metropolitan Theater, the Samsung Theater, and the Philippine International Convention Center.
RELATED: CCP releases indigenous lullabies interpreted by Nica del Rosario, Bullet Dumas