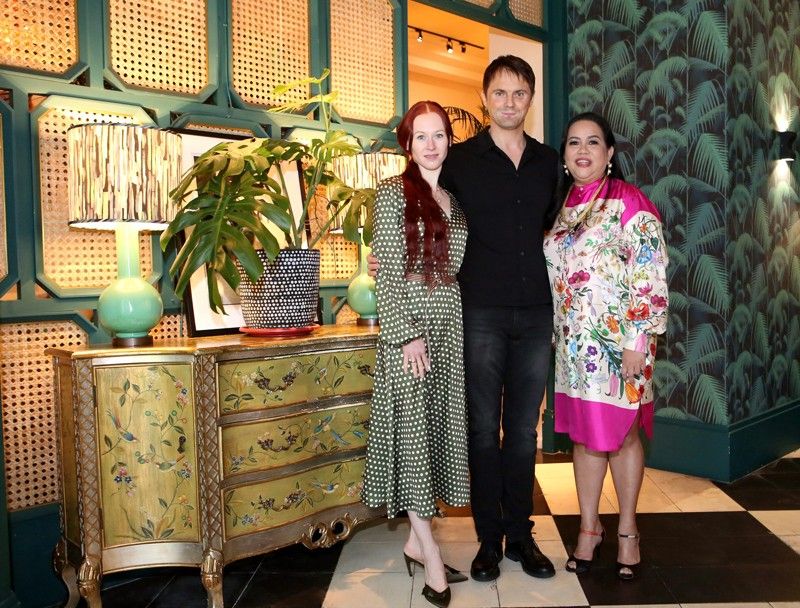 Ballet Philippines president Kathleen Lior-Liechtenstein with the stars of the Mariinsky Ballet, Evgeny Ivanchenko and Elena Evseev
Photo by Ernie Penaredondo
Ballet Philippines' 'Swan lake' showcases Russian Ballet stars
CULTURE VULTURE
-
Therese Jamora-Garceau
(The Philippine Star) - August 29, 2019 - 12:00am
Ballet Philippines is kicking off its 50th-anniversary season with a rare treat. Two of Russia's star dancers from the Mariinsky Ballet (formerly known as the Kirov) will be playing the leads in Swan Lake on Aug. 30 and 31 at the Cultural Center of the Philippines.
Evgeny "Genya" Ivanchenko, the principal dancer of the Mariinsky who was named an Honored Artist of Russia (similar to our National Artist for Dance) in 2010, will play the lead role of Prince Siegfried, while
Elena Evseeva, first soloist of the Mariinsky Ballet and Honored Artist of the Udmurt Republic (2011), will essay the dual roles of Odette/Odile.
"Because it's our 50th anniversary, we wanted it to be very, very special, and we said we will go for the best," said Kathleen Lior-Liechtenstein, president of Ballet Philippines. "Swan Lake is one of those Ballet 101 productions if you want to introduce your child to ballet — there's romance and spectacular scenes one after the other."
Liechtenstein says Ivanchenko was actually a belated gift to the production: "A junior dancer from the Mariinsky, Andrei, was supposed to be here with Elena, but he injured his leg so we got Genya himself, no less."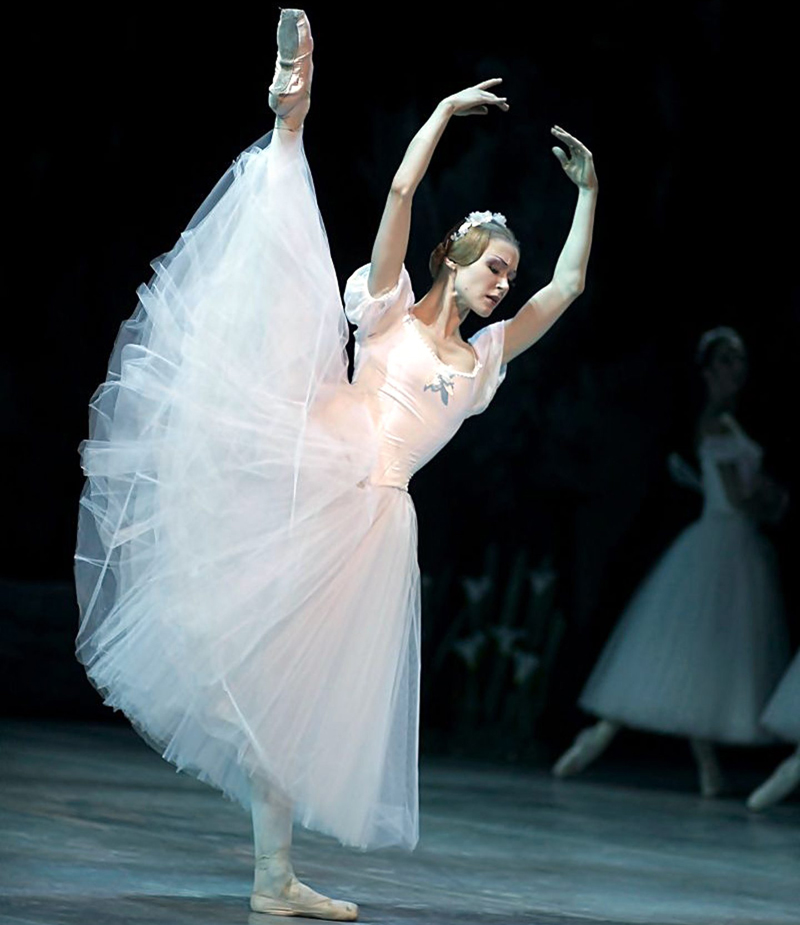 White swan: Mariinsky first soloist Evseev will essay the roles of Odette/Odile in Swan Lake.
"Swan Lake is one of my favorite pieces and I've been doing it for a long time," says Ivanchenko. "I promise you the audience will love it."
Evseeva, who's a favorite and protégé of the Bolshoi Ballet's prima ballerina, Svetlana Zakharova, says, "Genya saved this project. I have danced Swan Lake with him back in Russia and he's a wonderful, excellent partner."
Ivanchenko, who holds Honored Artist status at the relatively youthful age of 43, has been with the Mariinsky for 27 seasons and started dancing at the age of nine. "I didn't have a choice because my parents made me take ballet, so they brought me from a different town to St. Petersburg. It was not till my seventh year that I got to love ballet as a student of the Vaganova Academy."
He says a lot of hardships are involved in being a ballet dancer. "First there's the physical training, we have to keep in shape all the time. Every day we have a one-hour lesson and two-hour rehearsals. Besides that we have to work out at the gym and do some running, so there's a lot of physical exercise involved."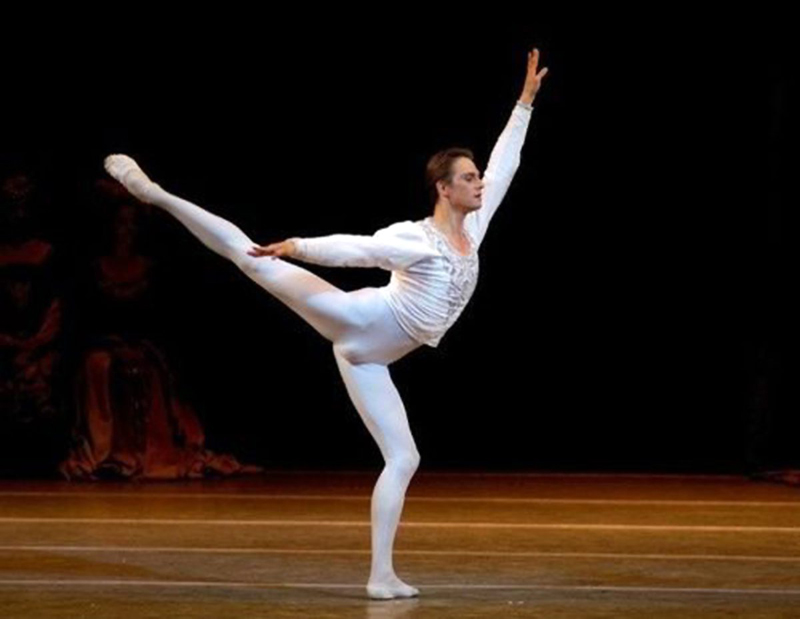 Mariinsky principal dancer Ivanchenko will play Prince Siegfried in Swan Lake.
Evseeva, for her part, says she led a more normal childhood, so she has no regrets. "I was eight years old when I started ballet, although they actually told me it was too late for me to start," she says. "As for the stress and hardships, if you work at Mariinsky it's overwhelming because we have performances every day but also have to be replacements for other ballerinas. There's no such thing as a day off. And if it is necessary to work without any days off for over two months, then that's what we do. We have to be slim and very resilient because our male partners have to lift us up, and we have to be careful not to damage their spine."
One of the most challenging parts of playing Odile is the 32 fouettes the Black Swan unleashes towards the end of Swan Lake, but the beautiful, willowy redhead is game: "We will hold the performance on a very high level — the level that the 50th anniversary of Ballet Philippines deserves."
* * *
Directed by Adam Sage with sets by Eduardo Sicangco, the gala night of Ballet Philippines' Swan Lake will be on Aug. 30, 8 p.m., with another performance by the Russian leads on Aug. 31, 7 p.m. at the Main Theater of the Cultural Center of the Philippines. Swan Lake will continue with Ballet Philippines' principal dancers on Sept. 1, 7 and 8. For tickets, go to www.ticketworld.com.ph.