Being water in Hong Kong: Poetry of protest
August 12, 2019 | 12:00am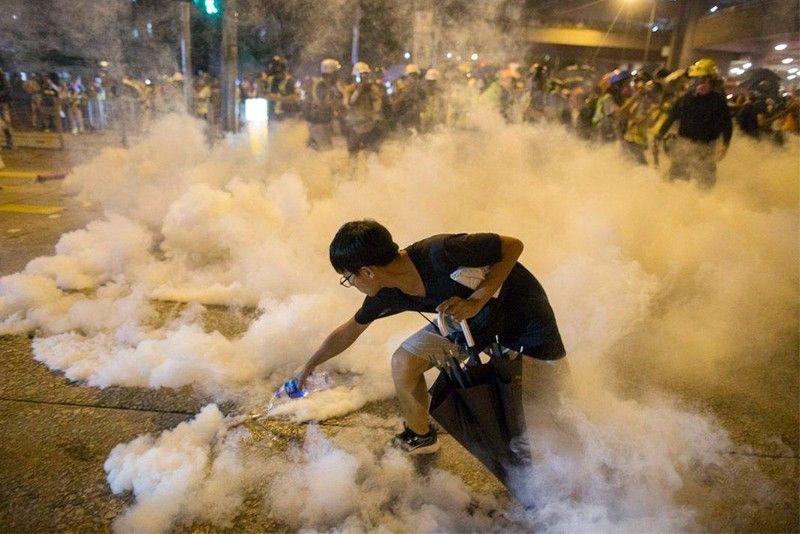 When we published the anthology Bloodlust: Philippine Protest Poetry (From Marcos to Duterte) two years ago, the thousand printed copies sold out in eight months. It also drew approval, praise and support from fellow poets and writers as well as readers abroad — friends from Hong Kong, Singapore, Australia, Europe and the United States.
In this age of disruption and populist leaders tending towards totalitarianism, the consensus has been building up to affirm what Percy Bysshe Shelley wrote in 1821, that "poets are the unacknowledged legislators of the world."
Increasingly, poetry has been expressing outrage against fascist, murderous states, or rallying support in defiance of perceived political monsters.
I'm sure that scores of poets in the US have been venting their displeasure over Trump's divisive language of hate and xenophobia, as much as poets in the UK have been satirizing or excoriating the Brexit dilemma and the recent assumption as Prime Minister of someone many have dismissed as a clown.
W.H. Auden's "…poetry makes nothing happen…" can only be interpreted as mock cynicism, a measure of wry devaluation. The contemporary Dominican American poet and novelist Julia Alvarez agrees, but adds a qualifier: that "poems might still save us from what happens in the world."
Oh, you may consider it an out, a vent, a wild gesture, a sheer token of intellect and emotion addressing what one finds undesirable or reprehensible, far apart from the usual sources of inspiration for poetry.
It may be the poet's only kind of brick to hurl at the defenders of the insufferable.
In Hong Kong, where metaphorical umbrellas have been drawing worldwide attention, the protest movement aspires to be water, to flow, on and on. Not be like water, but be water itself. We can only extend our spirit of empathy and support, and maybe write poems ourselves in universal concelebration of the freedom of water.
We can also appreciate the recent poetry of Tammy Ho Lai-Ming, our friend in Hong Kong. She is president of PEN Hong Kong, associate professor at Hong Kong Baptist University, founding editor of Cha: An Asian Literary Journal, and English language editor at Voice & Verse Poetry Magazine, among many involvements. She served as a panelist at the Silliman University National Writers Workshop in Dumaguete in 2015, the same year she authored her first poetry collection, Hula Hooping (Chameleon Press, HK), which was reviewed in these pages.
Last Aug. 4, Andrea Lingenfelter wrote the article "At This Moment, Everything Is A Revolution: The Poems of Tammy Ho Lai-Ming and the Hong Kong Crisis" for BLARB: Blog // Los Angeles Review of Books, where she shared six of the poems Tammy has been posting nearly daily on FB, starting on the last week of July. Here we share a couple of those, before we offer her latest poem.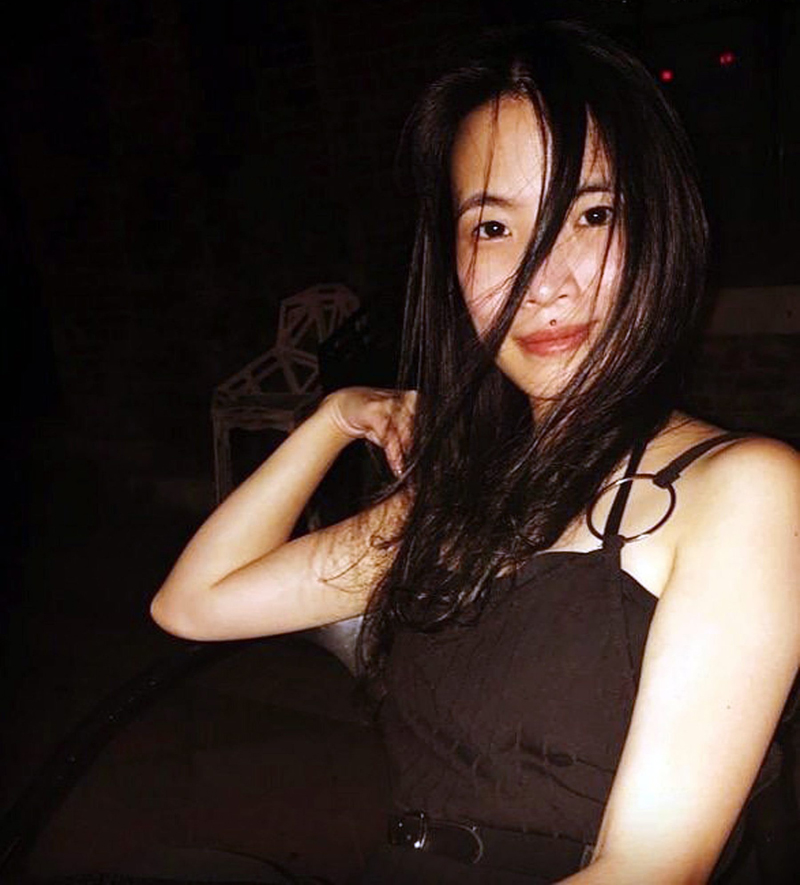 HK poet Tammy Ho, who explains this particular photo, "So, this is how I look on the last night of July 2019. What's in store for us in Hong Kong in August? I think we are ready."
"What We Are Made Of," was written on July 25:
"Beginning from every day/ tears are shed: their tails are puffs/ of smoke. Beginning from yesterday/ walls are covered in squared colours,/ street names changed. Beginning from then/
poetry can mean, be, and stay. Beginning/ from June 2019, people/ in a city look at each other:/ million faces, million thoughts,/ united in water, practice, slogans./ Beginning from now,/ there is no turning back, no stopping./ We are what we are made of:/ desperation and unbeatable will./ This is the beginning of the open/ secret that we don't ever quit."
On July 27, Tammy posted "The City We Live In," with an image of the "Lennon Wall now inside Yuen Long Station" — via Austin Ramzy on Twitter [http://bit.ly/2Mj2zx1]):
"On weekends, people walk the streets in the fierce sun/ on the brink of fainting—/ grey sweat comes down to their ankles/
when a river of heads chants add oil./ At least one in seven people choose to boldly speak/ a forbidden language of signs, posters, and videos;/ of hope, metaphors, malls, and proliferating/ Lennon Walls. The city I live in is no longer/ only office buildings with glass fronts/ or identical shops that sell identical/ things. It is a city of diverse limbs/ that each know their direction—/ wherever they are needed, they go."
A prose poem, "Some People," starts with these lines: "Some people shed their petty personalities like snake skin, only to grow a new layer that is a strengthened version of the old. On the other side of the river, it is no longer the same river…" And ends with these: "Some people sell lies. Some fabricate them as though in a party line. Some live in lies like living in a sealed showroom. Some people look on. Some take action."
Those are the strongest parts in my appreciation. But we can also share another prose poem in full, the latest Tammy posted, on Aug. 5, with an image credited to Initium Media. The poem is titled "Doubtless."
"Doubtless some people's reactions are dulled to night pictures of Hong Kong showing untypical street sights that have been reverse alchemied into regularity. Doubtless it is no longer surprising a district famous for its temple where citizens go to pray for good health, good grades, good marriages, harmonious families, and speedy promotion at work, should also be covered with teargas smoke as if by drifting clouds. Doubtless a people are propelled to be creative with words and images when so many of their protective gear is homemade, taken from thousands of homes.
"Doubtless some pictures still tug at the heart. Doubtless even the most landlocked part of the city becomes part of the Be Water movement. Doubtless our attentive inventiveness is part of our strategy."
Our hearts go out to our poet-friend Tammy Ho, as well as all other poets, writers and artists of Hong Kong who join the tide most of their countrymen are seeking to swell, against all odds. May they continue being water.