From white swans to the black she-wolf: Ballet Philippines soars at 50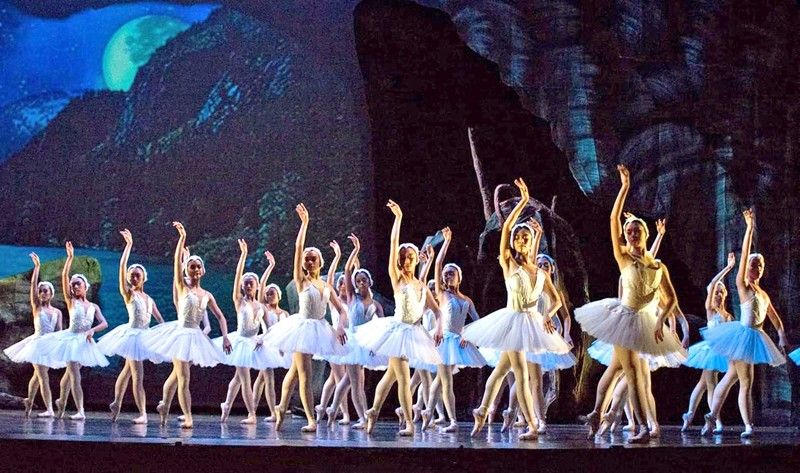 The exact moment when I decided I wanted to watch more of Ballet Philippines' modern dances was during the brief staging of Amada. It was the highlight of their show Exemplars where they rolled out slice after slice of key pieces from the company's decades-old repertoire.
Never as a young writer could I properly word my fascination for Nick Joaquin's short story "The Summer Solstice," of which Amada is a modern dance adaptation. At that point, it was clear that movement, not words, could perfectly translate the piece's intensity into something more visceral, something that is both spiritual and of the flesh, at the intersection of controlled choreography and letting loose. This was a night in 2017 when the talk among the audiences and the media was still that, yes, Alice Reyes is back at the helm.
Each presentation since her comeback has been part of a three-year narrative arc culminating in this 50th anniversary. "When I came back for the 48th season," the Ballet Philippines founder and National Artist now shares, "I tried to just tell everybody a story of Ballet Philippines. I thought I had three seasons to do this." The 48th was about showing the earliest choreographies, the exemplars, those that had set the tone and the bar, promising what a then-fledgling dance troupe could be. Back in '69, when she returned from studying modern dance in America, she began with the Alice Reyes Modern Dance Company that conducted summer dance workshops and took new dances on tours. It eventually evolved into the formidable force that is Ballet Philippines, which paved the way for the professionalization of dance in the country.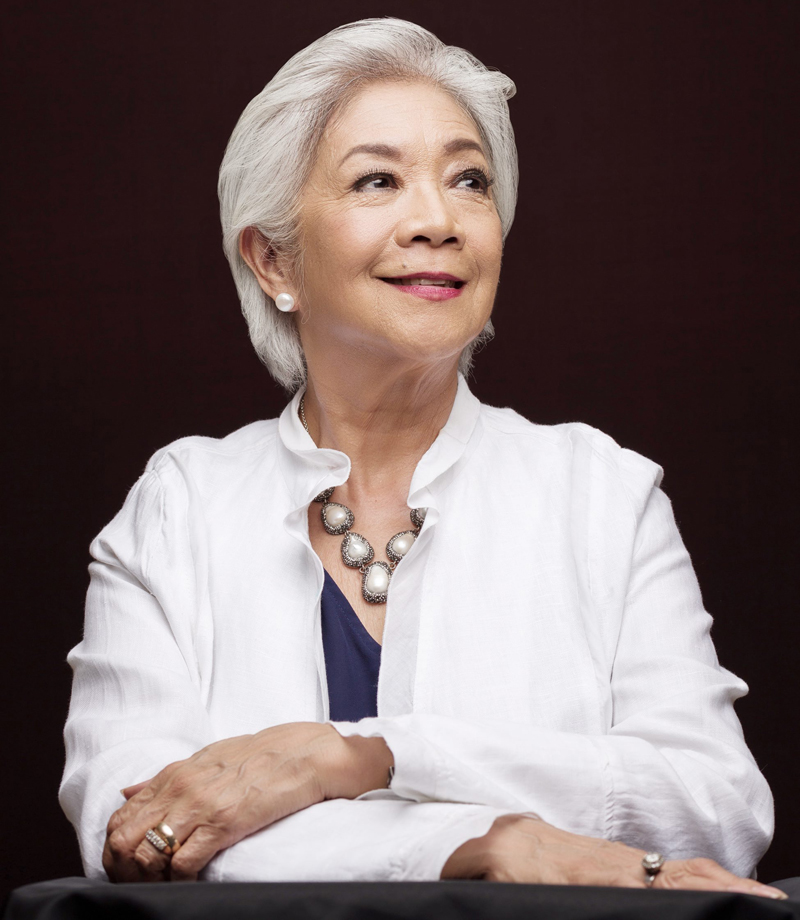 "Many artistic directors have taken the company through the 50 years, many presidents, many chairman of the company, collaborators. It's been a village. It's been generations and generations," says Ballet Philippines founder Alice Reyes.
It has been a long, long march to 50. This season, the dance company is re-staging the highlights of its 50-year history. "We're balancing the classics in classic ballet repertoire and the milestones in the modern dance and contemporary rock opera ballets," says Reyes.
They open on Aug. 30 with — what possibly any ballet company worth its salt cannot do without — Swan Lake. As if raring to prove why Ballet Philippines has become a strong force not only here but globally, it takes on Tchaikovsky's undying piece, which was responsible for driving international dance stars into the CCP main theater since 1978. This time, they are mounting the production with dancers from the Mariinsky Ballet. And because what makes Swan Lake the swoon-worthy classic that it is isn't just the dance but the romantic mood and atmosphere, this particular production will feature new sets by Toto Sicangco, lighting design by Tony award-winning designer Jennifer Tipton, and costumes by noted fashion designer Michael Cinco to conjure up those dreamlike moonlit nights.
The season lures us deeper into the world of western tales with A Midsummer Night's Dream in October and Cinderella in December. Alice Reyes, Edna Vida, and Agnes Locsin — all trailblazers in dance — have had their choreographic takes on this Shakespeare comedy. Now, the baton is passed on to Carlo Pacis — "one of the most talented Filipino choreographers," says Reyes — making it exciting to see how the younger choreographer would reimagine fairies wreaking havoc on the lives of young lovers. Cinderella, of course, needs no introduction. This one features designs by Salvador Bernal and choreography by Reyes.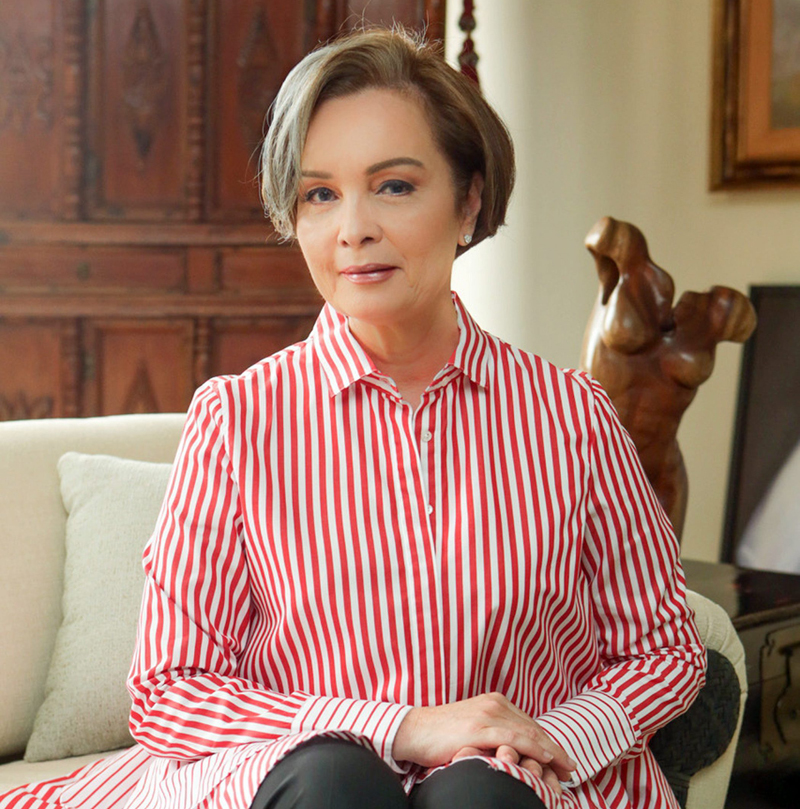 CCP president, former BP president, and head chairperson of the anniversary gala, Margie Moran. Photo by Geremy Pintolo
In February 2020 — what I personally can't wait to watch — is Itim Asu and Other Dances. The showcase unravels newer choreographies while the highlight piece, the 1970 production Itim Asu, plunges us into a fraught moment in the nation's history. Imagine a woman, dubbed the black she-wolf, avenging her husband Governor General Bustamante's death at the hands of friars. Hell hath no fury like itim asu. This jewel of Philippine modern dance is based on three ritual scenes from Virginia Moreno's The Onyx Wolf. It's exciting to see how the current company dancers would interpret and deliver the intensity of this landmark piece.
Finally, in March, the season ends in celebration. "We're ending with Rama Hari," says Reyes, "because it's a celebration of four National Artists' collaborative works: Ryan Cayabyab for music; Bien Lumbera for libretto, Salvador Bernal for costumes and production sets, and then my work as a choreographer." As a dance-musical, the show hosts a gathering of talents. When the original production was launched, it was comprised of Kuh Ledesma, Basil Valdez and Leo Valdez. As the pioneering company makes its way to 50 onwards, we're waiting to know which new stars will take the stage.
* * *
For inquiries and ticket reservations, visit http://ballet.ph/ or call 551-1003, 0956-6379432 (Globe) or 0921-2921282 (Smart).