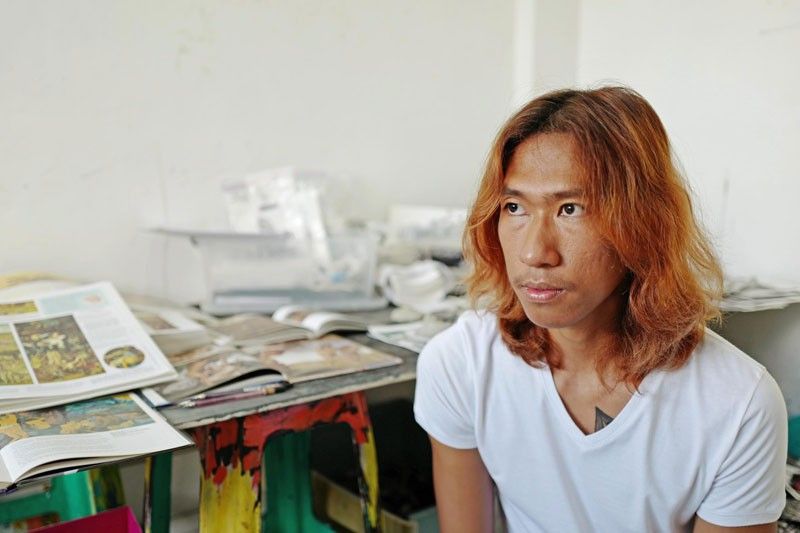 Of tragedy and indulgence: Ian Fabro's 'Inferno, Purgatorio, Paradiso'
With extreme detail, Ian Fabro reinterprets narratives for this year's Art Fair Philippines.
A young artist, Fabro's practice has often been attributed to large-scale works, painstakingly and obsessively sketched with pen and ink and stitched together with thousands of staple wires. With these everyday objects and office supplies, Fabro creates massive, almost abstracted scenes depicting anguish and torture.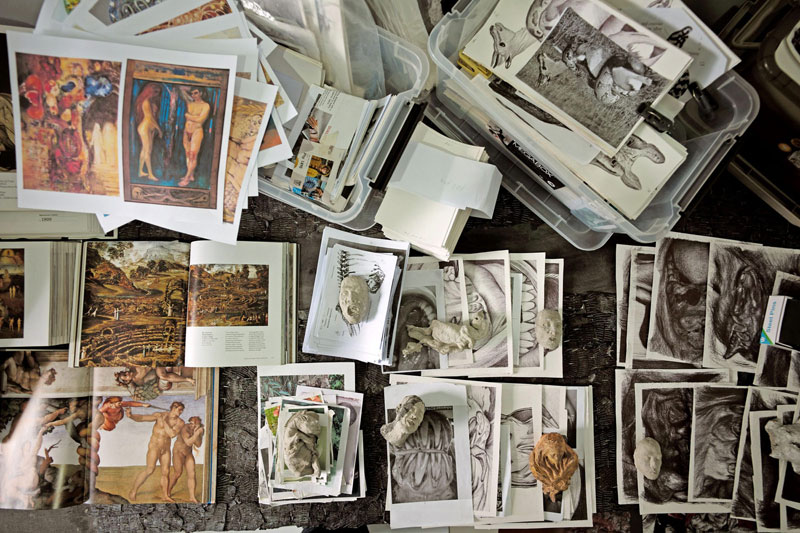 Paradise alley, hell's corner: Fabro works on pieces for his Art Fair show.
Shortlisted for the Ateneo Art Awards in 2016, Fabro's work is reminiscent of scenes from the Renaissance and classical art turned dark, impulsive, and tragic. Fabro reminds us of the grit and pains in age-old biblical narratives and allegories, sometimes referencing scenes of the Judgement Day or of the underworld.
Fabro's intense tableaus are lush with layers of imagery and symbolism confronting the viewer with a spectacle of the artist's skill and persistence. Selective with color, Fabro's work is scattered with shadows and figures almost indiscernible up close.
This year, for Art Fair Philippines, Fabro presents "Inferno, Purgatorio, Paradiso," referencing the 15th-century triptych, "The Garden of Earthly Delights" by Hieronymus Bosch. In this triptych, Bosch paints Bacchic scenes of debauchery and worldly pleasures alongside the story of creation and a chilling depiction of a hellish future.
Fabro's work is a nod to Western art history, taking inspiration from myths and stories, and reinterpreting these famous tales. However, unlike the perfection sought during the classic eras, Fabro's allegories reveal inevitable imperfections and flaws shared by all humans.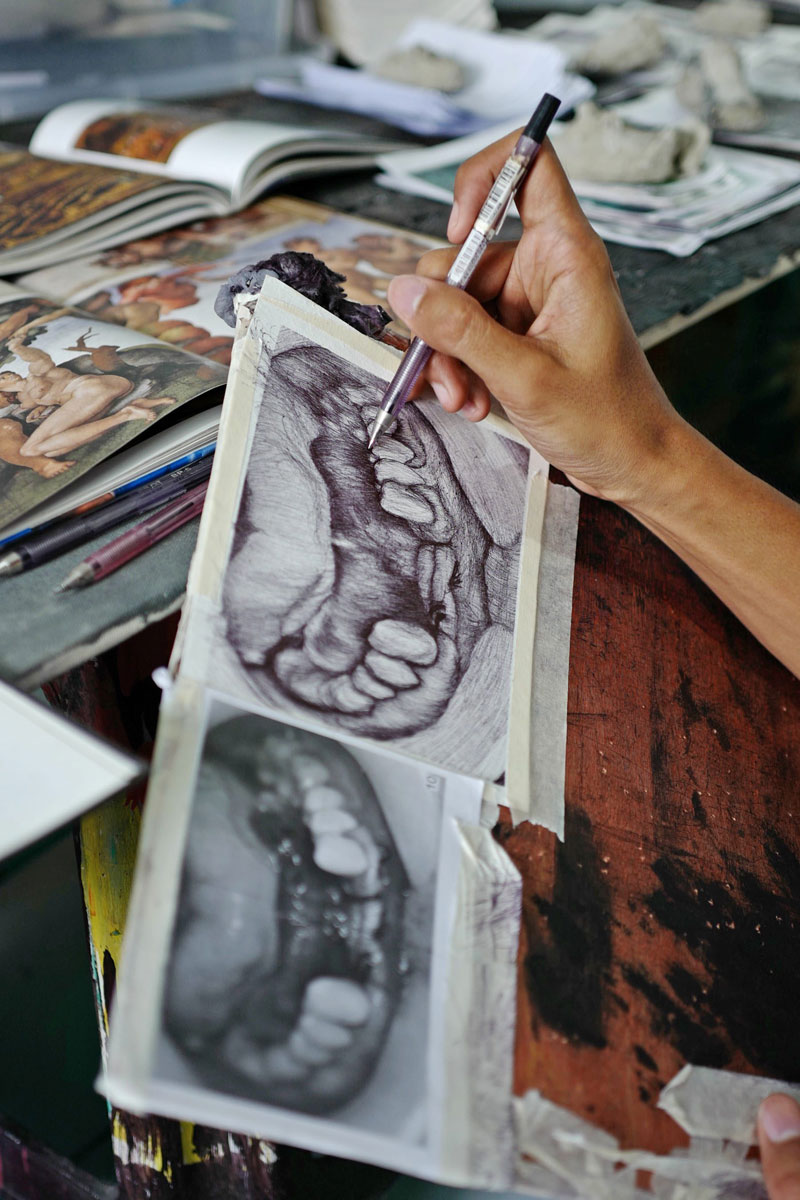 Fabro creates chimeric scenes flooded with winding lines and the glimmer of staple wire. Looking at his works, not only do we assess the dense image in front of us, but we are also led to think of Fabro in his studio, intricately sketching each piece and the patience it takes to create something so large and so detailed, filled with emotion from its subject matter to its form.
While it's hard to say for sure what Inferno, Purgatorio, or Paradiso may look like, Fabro crafts a comprehensive image — one that can resonate with our own thoughts, fears, and desires. Through an assemblage of sketches, we are left with fragments of a whole scene, sewn together, reminding us that the sacred and the profane are two sides of the same coin.