Opening a door to Philippine art in Tokyo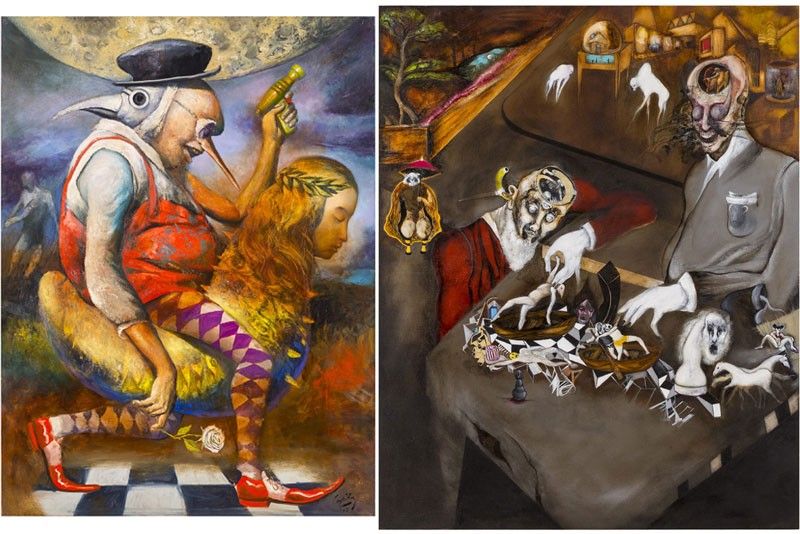 Always future- oriented, Pintô is everything as how Dr. Joven Cuanang has envisioned it: 'an opening of new possibilities.'
Dr. Joven Cuanang could have sat easy in his chair, confident with the knowledge that the careers of the artists he has cultivated through the years have taken off and are, in fact, in cruise mode in high altitude. But the 78-year-old Renaissance Man (for who else could have married his devotion to science and his passion for the arts so seamlessly?) is still very much into the scene, a sage-like figure surveying the terrain with furrowed brows, a finger on the pulse of contemporary art. Through Pintô International, his latest initiative, the esteemed neurologist is hoping to create pockets of space for local artists abroad.
This month, Dr. Cuanang, in partnership with the Asian Cultural Council (ACC), will be bringing the works of 56 Filipino artists to Tokyo, Japan. Dubbed "Pintôkyo: Contemporary Philippine Art Exhibition," the show, to be curated by Antonio Leaño, will feature seasoned veterans, mid-career darlings, and bring young things — a glimpse of the robust artistic production this side of the region. To be held at the Hillside Forum (Hillside Annex E) Sarugakucho 29-18, in the trendy district of Shibuya-ku in Tokyo, the show will open on June 19. Jose C. Laurel V, Ambassador of the Philippines to Japan, will be the guest of honor.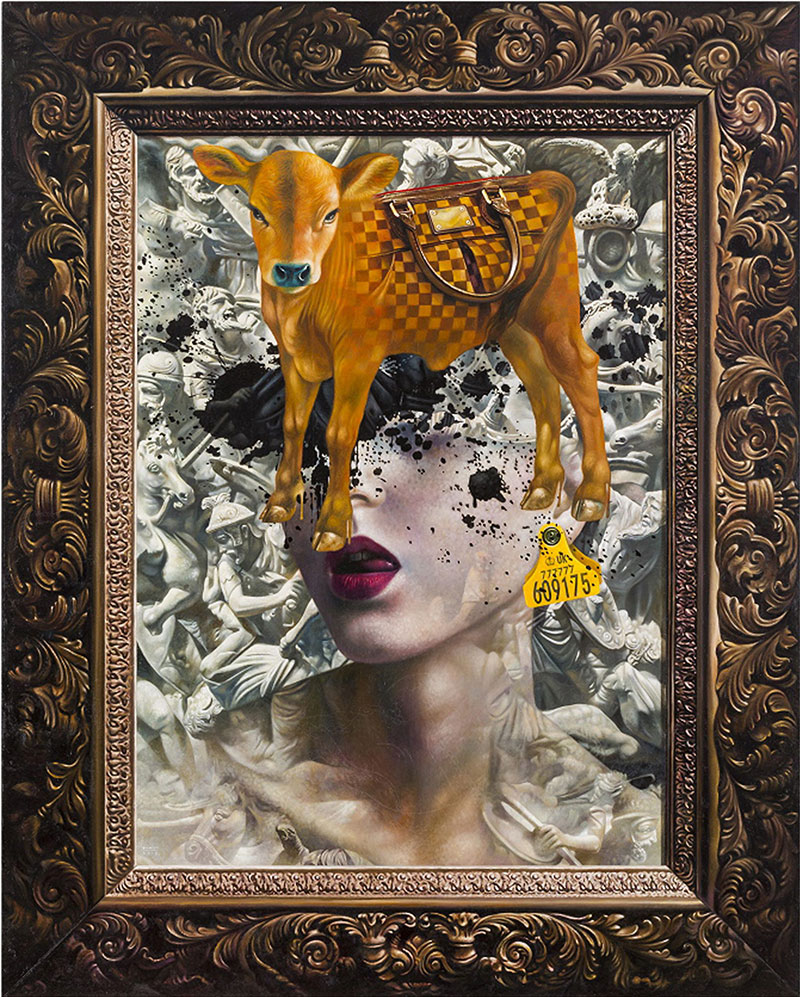 "Bullshit" by Demetrio dela Cruz
"Pintôkyo's" featured artists include Ambie Abaño, Arnica Acantilado, Salvador Alonday, John Paul Antido, Agnes Arellano, Candice Arellano, Welbart Bartolome, Igan D' Bayan, Jana Benitez, Elmer Borlongan, Annie Cabigting, Ninel Constantino, Dansoy Coquilla, Jigger Cruz, Marina Cruz, Kawayan De Guia, Anton del Castillo, Daniel dela Cruz, Demetrio dela Cruz, John Paul Duray, Dexter Fernandez, Nona Garcia, Emmanuel Garibay, Sandra Fabie Gfeller, Eleanor Giron, Guerrero Habulan, Ronald Hilario, and Geraldine Javier.
Dondon Jeresano, Antonio C. Leaño, Erwin Leaño, Romeo Lee, Joven Mansit, Ferdinand Montemayor, Jason Moss, Raffy Napay, Leeroy New, Gemiliano Orencio, Shannah Orencio, Anthony Palomo, Lynyrd Paras, Ian Quirante, Sherwin Sacramento, Jaypee Samson, Jerson Samson, Reynaldo Samson, Jose Santos III, Brave Singh, Yasmin Sison, Dexter Sy, Rodel Tapaya, Wire Tuazon, Mark Valenzuela, Elias Miles Villanueva, Crispin Villanueva Jr., and Jay Viriña complete the roster.
"Pintô International was an off-shoot of an idea that was borne out of my conversations with Dr. Luca Parolari" — who co-chairs this initiative — "on how to help in the introduction of Filipino artists internationally," says Dr. Cuanang. "So we had our first international show in New York City with 'Pintô Manhattan Manila' and this time in Tokyo, with 'Pintôkyo.' Hopefully this fall of 2018, we will be able to go ahead and go back to New York, to the residence of the Philippine Ambassador to the United Nations, Teddy Boy Locsin."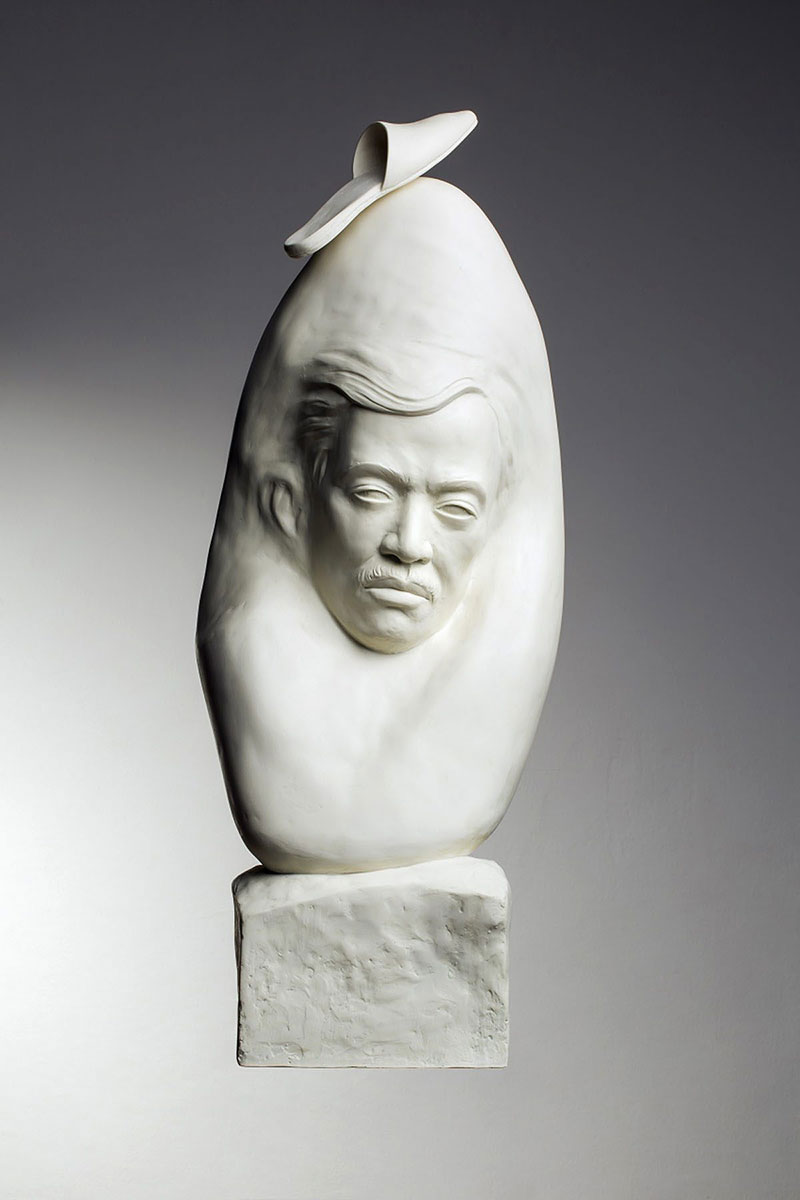 "Anecdote" by Salvador Alonday
Because of the success of the Manhattan show, individuals and institutions have approached Dr. Cuanang, broaching the possibility of a similar showcase of Filipino talent. It was Rajo Laurel, the son of the Philippine ambassador to Japan, who suggested Japan as a next stop, to coincide with the celebrations connected to Independence Day. June 19, "Pintôkyo's" opening reception, falls on the 157th birth centenary of Jose Rizal. "We are actually dedicating the show to the memory of Jose Rizal, Rizal being a man of many interests and having touched base with a lot of people in the world, echoing what we're doing in our small way."
For Dr. Cuanang, fondly called "Manong" by those near and dear, the international shows (with iterations in Italy and Spain already in the works) are conduits of cultural diplomacy and exchange. Hence, he has partnered with an organization that has been working for decades along these lines: the Asian Cultural Council. Furthering this goal of mutual support, Dr. Cuanang has invited Filipino-American artists to exhibit their works at the Pintô Art Gallery. "As we go further," he adds, "we will also have artists from other countries to come over and put their shows here…so our own practicing artists will be able to see what other cultures are offering."
These initiatives go hand-in-hand with the quiet expansions happening at Pintô Art Museum, Asia's most Instagrammed museum. For one, Gallery 7, which will feature large-scale works such as murals, installations, and videos, is slated to open by the first quarter of next year. The Pintô Academy of Art and Science, which opened two years ago, is beefing up its program as it is poised to bring in experts in neuroaesthetics, the scientific field interested in the biological and neurological basis of art and the appreciation of beauty —the two passions of Dr. Cuanang fused into one. Always future-oriented, Pintô is everything as how Dr. Cuanang has envisioned it: "an opening of new possibilities."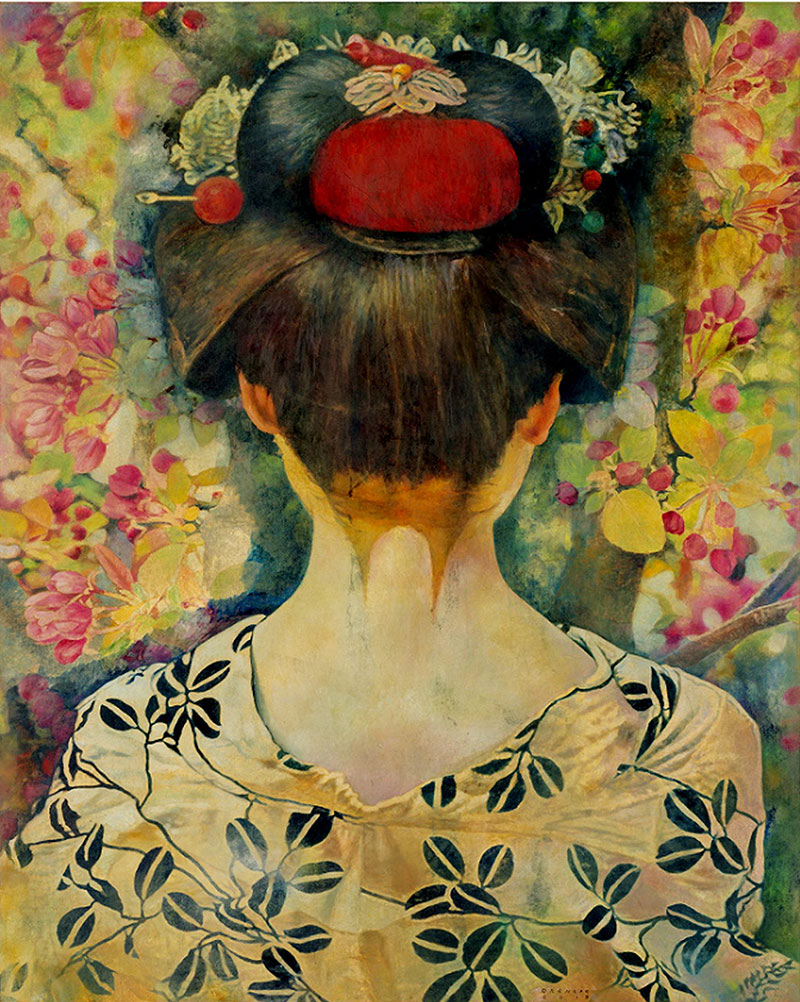 "Keen for Harmony" by Jim Orencio
* * *
"Pintôkyo" will formally open to the public from June 20 to 24. For details, email pintoartmuseum@yahoo.com.