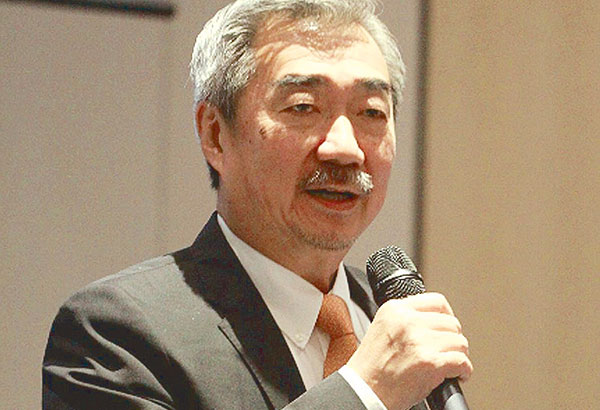 SM Prime Holdings Inc. executive committee chairman and ARISE international board member Hans Sy.
Disaster risk reduction is everybody's business."
This is the unequivocal message of the United Nations International Strategy for Disaster Reduction (UNISDR), noting the enormous impact of disasters on people across the globe, with economic losses now estimated at $300 billion a year. Global warming and climate change have made natural disasters such as earthquakes, typhoons and hurricanes more severe, with the Philippines named as one of the countries most vulnerable to these disasters.
While government agencies are doing their best as far as disaster risk reduction management (DRRM) is concerned, there is no doubt that they need the cooperation of the private sector to make the Philippines more disaster resilient. One of those who firmly believes that an effective and efficient DRRM can only be achieved through collaborative efforts between government and the private sector is Hans Sy, chairman of the executive committee of SM Prime Holdings that recently hosted the Top Leaders' Forum (TLF) at the Conrad Hotel Manila in Pasay City.
An estimated 150 people composed of top business leaders from all over the world, as well as local government executives, were in attendance during the TLF, which also served as a venue for the launch of the National Resilience Council, underscoring the Philippines' commitment to the global alliance on disaster resiliency. Also present at the forum was Sen. Loren Legarda, the UNISDR Global Champion for Resilience, who is always emphatic about the need for infrastructure resilience in quake zones and other vulnerable areas in the country.
Hans is at the forefront of private sector-led DRRM's initiatives and has worked with the UNISDR since 2012. In fact, he is the first and only Filipino to be elected as a member of the organization's Private Sector Alliance for Disaster Resilient Societies (ARISE) international board — the top global business leaders' group on DRRM.
According to the UNISDR's Centre for Research on the Epidemiology of Disasters, the Philippines ranked fourth among countries with the highest human cost from weather- and climate-related disasters between 1995 and 2015. Last year, we were third in terms of risk and vulnerability due to inadequate infrastructure primarily due to weaknesses in urban planning development.
This is why Hans is bent on implementing the "Build Back Better" principle in all aspects of infrastructure development to address the growing threat of climate change, calamities and other emergencies. As he pointed out during an earlier UNISDR forum in Mexico, "An efficient and resilient critical infrastructure is imperative for the overall well-being of a nation, its citizens, its economy."
Hans walks the talk, demonstrating that SM does not just pay lip service to DRRM as this has been made a core in all SM projects. A case in point is SM City Marikina, which is built with stilts to support it as the mall is located in a flood-prone area. Special representative of the UN Secretary General for Disaster Risk Reduction Dr. Robert Glasser, who visited SM Marikina, lauded SM Prime for showing how DRRM can be done even in areas that are considered as high-risk zones.
Hans noted that DRRM "makes good business sense," but the biggest satisfaction is in knowing that SM's contribution to efforts in making this country more disaster resilient is the fact that they can help "save lives, save properties, help our economy and build our nation."