Finding new meaning in Makati living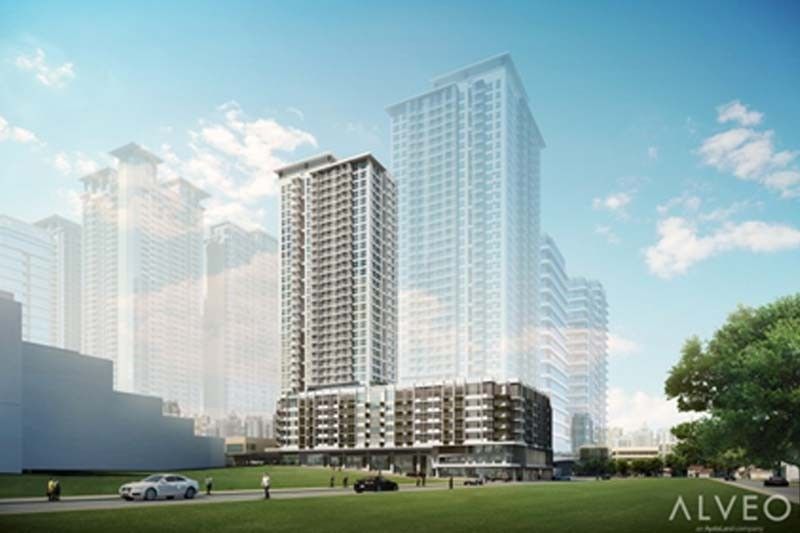 Alveo's Astela in Circuit
MANILA, Philippines — Over the decades, urban master planning emerged as a solution for city dwellers to balance important daily tasks such as work, school and keeping the household in order. City centers have been master planned to bring these elements together in one convenient location that is complete and self-sufficient.
However, people's needs have slowly changed. Especially in recent years, it has become apparent that physical, mental and social well-being are just as important. Time for one's family and one's self should not be compromised in pursuit of success and fulfillment.
Cities continue to evolve and respond to these changing needs, such as Makati City, for example. It is the pioneering central business district in the country, where urbanization is taking a different shape by placing more emphasis on culture and community.
Soul of the city
In many ways, this can be considered a rightful return to the soul of the city—preserving and propagating pursuits that celebrate art, creativity, ingenuity, innovation and invention. The nexus of this transformation is in the northwest portion of Makati, what was once the well-known Santa Ana racetrack.
Ayala Land, the same movers behind the birth of Makati as a premier urban center, has set its sights on creating another pioneering development in the city with Circuit Makati. Spread over 21 hectares, the mixed-use masterplan places deliberate emphasis on a holistic cityscape—one that provides numerous opportunities for leisure, recreation and entertainment in a socio-civic setting.
Ayala Malls Circuit anchors the development with retail and dining experiences, as well as versatile entertainment venues. Power Mac Center Spotlight is an intimate, 300-seater theater that is suitable even for private events and functions. The Samsung Performing Arts Theater, meanwhile, is a 1,500-seater venue ideal for concerts, productions both on a local and international scale.
Outside, the ultimate venue is the two-hectare Globe Circuit Events Ground, which has already hosted many major world-class concerts and public gatherings. With these versatile venues, Circuit Makati has truly placed itself on the Metro Manila map as an events destination.
More to everyday living
Taking advantage of the location's gravity, Circuit Makati also offers vital office and business spaces with the Circuit Corporate Center and The Stiles Enterprise Plaza.
Completing the live-work-play environment are vertical communities integrated right within the master plan. Looking to take advantage of the unique urban proposition of Circuit Makati is Alveo's latest offering, Astela. Investment-wise, this is a great opportunity for property seekers who want to enjoy prime condo living in Makati.
Alveo, the brand for upscale real estate developments of Ayala Land, is the pioneer residential developer in Circuit Makati, creating spaces that focus on the well-being of its residents. It offers a portfolio of the most ideal dwellings in this revolutionary estate—condo homes that seek to get more out of everyday urban life and to make it a daily rewarding experience.
Astela is unique for its low-density atmosphere, ensured by having only 16 units on each floor. This helps define the home as a genuine comfort zone when one chooses to retire from the busy outdoors at the end of the day, or from active recreation in the building's amenities. This includes pools, a gym, landscaped deck and kids' play area, among many others.
From studio to three-bedroom units, it also offers a variety of space configurations that can accommodate any life stage of a city dweller. Most importantly, having one's own space in an emerging community such as Circuit Makati brings a different kind of fulfillment in terms of having made the right decision to invest. Amid the challenging and evolving urban landscape, one can enjoy a rewarding lifestyle here that will endure for years to come along with the continued growth of a dynamic city such as Makati.
To learn more, visit www.alveoland.com.ph