FULL TEXT: Joint communiqué of the 50th ASEAN Foreign Ministers' Meeting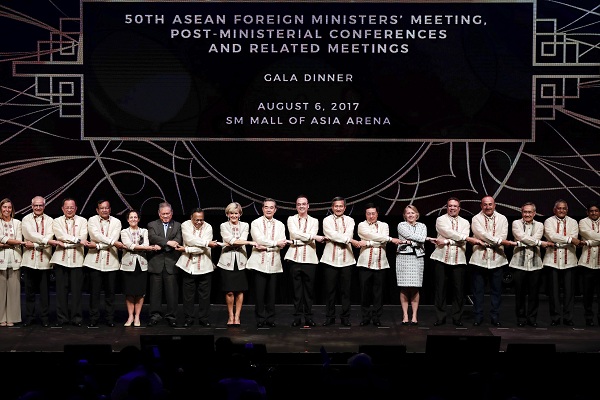 MANILA, Philippines —The Association of Southeast Asian Nations released its joint statement Sunday evening on a meeting of foreign ministers over the weekend.
The 46-page joint communiqué indicated the reaffirmed commitment to the "full and effective implementation of the ASEAN 2025."
The ASEAN foreign ministers met last Saturday under this year's theme for the 50th ASEAN Foreign Ministers' Meeting, which is "Partnering for Change, Engaging World," before they came up with the joint statement.
The meeting was chaired by Foreign Affairs Secretary Alan Peter Cayetano.
In their collective statement, the ASEAN foreign ministers also appreciated the initiatives taken by ASEAN's external partners to stage the commemorative activities for the 50th anniversary of the organization.
The release of the joint communiqué was reportedly delayed due to the ASEAN members' disagreements over the territorial disputes in South China Sea and North Korea's intercontinental ballistic missile tests.
Read the full joint communiqué detailing the ASEAN's commitments, resolutions, and initiatives on various issues faced by the Southeast Asian region: