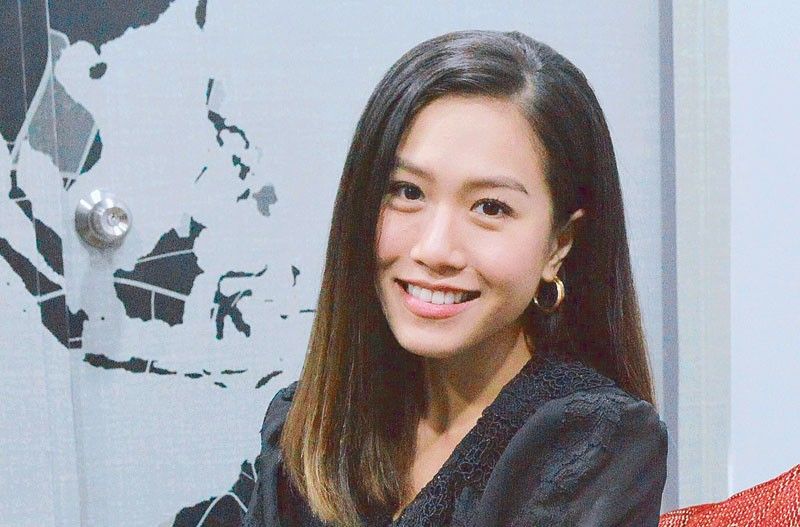 Rachelle Ann Go
Ver Paulino
The Spies of Rachelle's life
CONVERSATIONS
-
Ricky Lo
(The Philippine Star) - January 26, 2020 - 12:00am
This is a beautiful love story.
Almost two years after they got married in Christian rites on April 18, 2018, Rachelle Ann Go and businessman Martin Spies seem to be on extended honeymoon. They chose Boracay for their beach wedding because that's where Martin proposed to Rachelle.
"No cultural differences," Rachelle told The STAR in a one-on-one. "We are okay."
Rachelle came home in the New Year and is staying until February for her Valentine concert titled The Homecoming, set for Feb. 14 at the ballroom of Marriott Hotel, consisting of movie themes and songs from musicals. It's their second time to spend Valentine's as a couple.
"Actually, I came home in November last year after I finished my stint in Hamilton (on London's West End) kasi sabi ng husband ko, 'I know you miss your family; go home and spend time with them.' Sabi ko, 'Really?' He said, 'Yes, enjoy time with your family.' I went back to be with him (in London) and then I went to Florida to spend Christmas with his family. Martin is coming to watch my concert."
Asked to elaborate how married life has been…so far…Rachelle broke into laughter that reverberated from the four corners of a little room at the office of Cornerstone with which she is under contract.
"Good, very colorful, hahaha!!! Yeah, it's been good. Siempre, first two years so kumbaga maraming ups and downs. Marriage is wonderful. I always tell my friends who are single not to lose hope, huwag mawawalan ng pag-asa. I'm so grateful and thankful that I chose Martin kasi ang importante sa akin is faith, 'yung godly. He's Christian like me. I'm so blessed. I feel lucky that I met him, na dumating siya sa buhay ko."
And how did Martin come into her life?
"I met him in New York when I was doing Miss Saigon (as Gigi the bar girl) on Broadway. That was in January 2017 when I moved to New York from London to do the musical. I met him in the church. We both belong to the Victory Christian Fellowship under Every Nation Churches and Ministries.
"We have common friends who introduced us to each other. As soon as I saw him, I told myself, 'He's the one.' Alam ko sa sarili ko na siya na ang pakakasalan ko, hehehe!!! But I tried not to focus on him because we were in the church, so sabi ko, dapat focus tayo kay Lord."
You would think that Martin was charmed by Rachelle when he saw her in Miss Saigon but no, that was not what happened.
"Wala siyang hilig sa theater," she laughed some more.
Rachelle got enamored with Martin as she learned more about him.
"Mabait, eh, sobrang bait sa family. My prayer has always been to find a man who is godly, family-oriented and who will support me in my goals…at susundan ako kahit saan ako pumunta o naroon."
That's what Martin did. He lived in New York where he managed Equinox, a luxury gym with branches in other cities (Canada, etc.). Equinox opened a branch in London and Martin asked to be moved there. That's where the courtship started, lasting for more than four months ("Mabilis ang kaganapan," as Rachelle put it). April, May, June, July, August, then after five months, we were already engaged. Ganoon kabilis, hahaha!!!"
He proposed to her in Boracay where Martin joined Rachelle's family for her birthday celebration.
"We spent several days in Boracay at ako naman nag-e-expect, so I would dress up every day. Pero wala, nothing. I was losing hope. Sabi ko, wala na, wala na 'yan. On our last day, it happened. He organized a special dinner, just for the two of us. He started delivering a speech and I noticed na para siyang kinakabahan. He knelt at 'yon na. He proposed na. I thought he was joking. 'This couldn't be real,' I told myself. I still remember the date, Sept. 5. But earlier, he had asked my dad's permission."
Is Martin supportive of her career?
"Oh yes, he is. He's not a theater fan even if his mom used to be an actress in South Africa. She loves musicals. The family moved to Florida when Martin was 11, and then Martin moved to New York. It was in New York where he saw me in Miss Saigon. In London, he also watched Hamilton. I would tease him, 'How many times have you seen Hamilton?' He would say, 'Fifteen times!' He has learned to love theater."
No cultural differences between them?
"Mayroon din. But even if we fight, we sort things out fast. Mabait nga kasi siya, eh. Ako kasi si best actress when we fight, kapag nagtatampo ako kulang na lang may mag-abot sa akin ng award. Martin is very quiet, just like his dad and I am emotional. Chill lang siya. He would just say, 'It's okay.' We balance each other." (Rachelle has won several awards: Best Featured Actress in a New Production of a Musical for Miss Saigon from Broadway World UK in 2014 and also Best Supporting Actress in a Musical for the same role from What's Onstage in 2015; Best Performance in a Long-Running West End Show for her performance as Fantine in Les Miz from Broadway World UK; and Best Actress in a Production of a Musical in her role as Eliza in Hamilton in 2018 from Broadway World UK.)
They are okay with each other's in-laws.
"He's comfortable with my family and I'm comfortable with his family. We are a good match talaga."
When Rachelle returns to London, she will reprise her role as Fantine in Les Miserables (a new production) for six months (March to April and after a three-month break resumes in July until December).
What's next?
"I really don't know. What I'm sure is that I will enjoy time with Martin, enjoy married life. I want to focus on being a wife."
And have a baby?
"Hmmmm, maybe…after Les Miz."
(E-mail reactions at rickylophilstar@gmail.com. For more updates, photos and videos, visit www.philstar.com/funfare or follow me on Instagram @therealrickylo.)