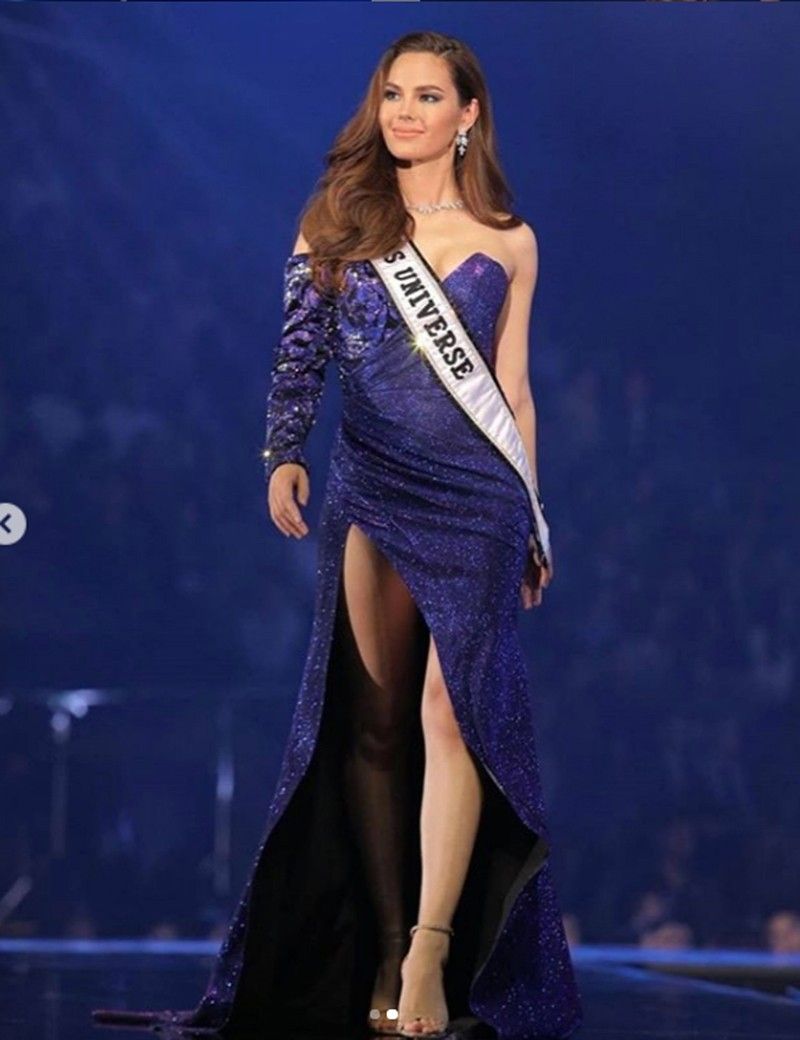 Reigning Miss Universe Catriona Gray: No word yet where she will relinquish her crown to the new winner
Will Catriona's reign as Miss U be extended?
FUNFARE
-
Ricky Lo
(The Philippine Star) - September 4, 2019 - 12:00am
A little more than three months and Catriona Gray will be relinquishing her Miss Universe crown to the new queen. But the big question is: when and where will the 2019 Miss U pageant be held? Unlike in the past when the next venue was announced almost as soon as the current pageant ended, the Miss Universe Organization (MUO) is so far mum on the date and place of this year's pageant.
There were (unconfirmed) reports that it would be held in Seoul where in 1980 the Philippine bet, the late Chat Silayan, finished third runner-up to USA's Shawn Weatherly. MUO neither denied nor confirmed it.
Will it be held in the Philippines for the fourth time (after 1974 won by the late Amparo Muñoz of Spain; 1994 by India's Sushmita Sen; and 2016 by France's Iris Mittenaere)?
Funfare's source at the DOT said no.
"No such negotiation is going on between the Philippines and the MUO," the source said.
In that case, if ever MUO couldn't find a venue, does that mean Catriona's reign will be extended?
Incidentally, at the moment, 2019 Miss Universe Philippines Gazini Ganados is being ranked among the top bets. Is a back-to-back win possible for the Philippines, so far a feat pulled only by Venezuela (Dayana Mendoza in 2008 and 2009 Stefania Fernandez)?
Beauty-queen's daughter, other celebs among 2019 Miss World Philippines bets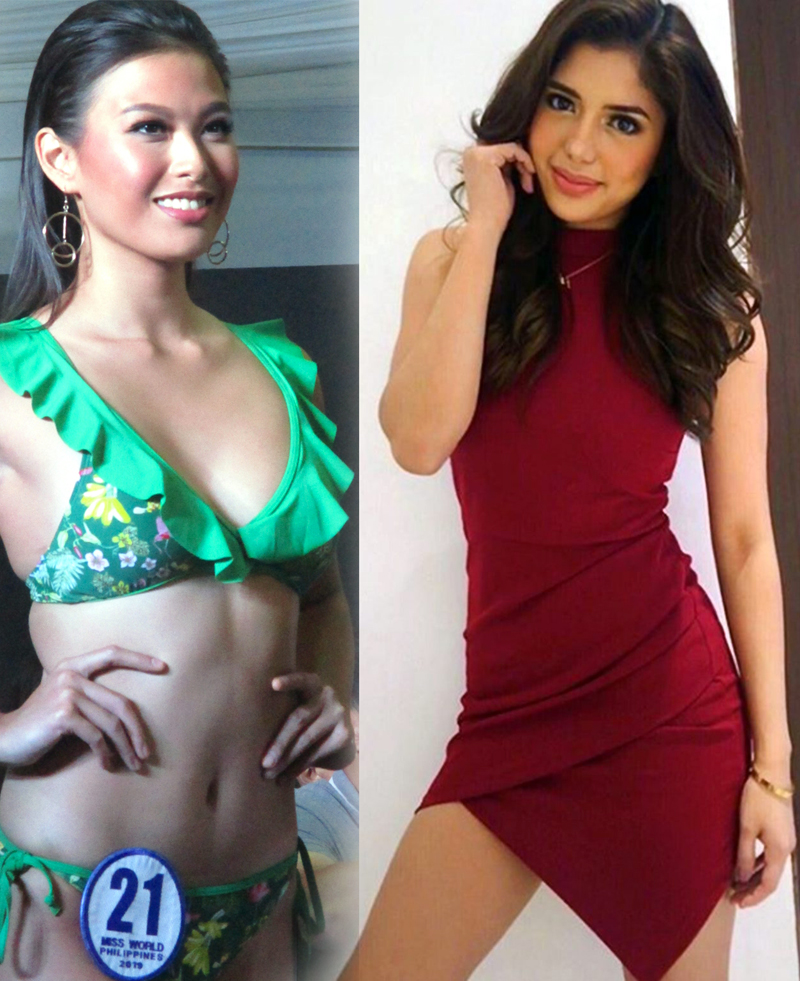 2019 Miss World Philippines bets Michelle Marquez Dee (left) and Isabelle de Leon (right)
More feedback from the beauty front:
If their elders can, why can't their daughters?
The beauty field is replete with stories about daughters/nieces following in the footsteps of their moms/aunts to the throne.
1994 Bb. Pilipinas-Universe Charlene Gonzales carried on the legacy of her mom, Elvie Gonzales, who was a Miss Press Photography/Bb. Pilipinas runner-up; Mutya Crisostomo bagged a Mutya ng Pilipinas crown once worn by her mom, Alice Crisostomo; 1970 Bb. Pilipinas-Universe Simonette delos Reyes' sister Yvonne delos Reyes was 1955 Miss Philippines while their aunt, Pacita delos Reyes, was a Carnival Queen. There's also 2009 Bb. Pilipinas-Universe Bianca Manalo whose sister Kate Manalo was 2002 Bb. Pilipinas-World, and their sister Nichole Manalo was 2016 Bb. Pilipinas-Globe. They are the nieces of Nini Ramos, 1968 Bb. Pilipinas-International.
Did you know that among the 40 aspirants in the 2019 Miss World Philippines pageant is Michelle Marquez Dee, daughter of 1979 Miss International Melanie Marquez and actor-director Derek Dee? Michelle, 24, is candidate No. 21 representing Makati City.
Another candidate is Isabelle De Leon, candidate No. 1, a former child actress who won a FAMAS Best Child Actress award for Magnifico (2003). She's now a singer/songwriter under Poly East Records. Kelley Day, candidate No. 24, was a member of the all-girl dance troupe GirlTrends, launched in ABS-CBN's It's Showtime.
Aside from the 2019 Miss World Philippines, other titles at stake are: Reina Hispanoamericana Filipinas, Miss Eco International Philippines and Miss Multinational Philippines, plus new titles Miss Eco Teen International and Miss Philippines Tourism.
The grand coronation night will be telecast live over GMA7's Sunday Night Box Office (SNBO) on Sunday, Sept. 15, at 10 p.m. — Reported by Celso de Guzman Caparas
A Bruce Lee 'reincarnate'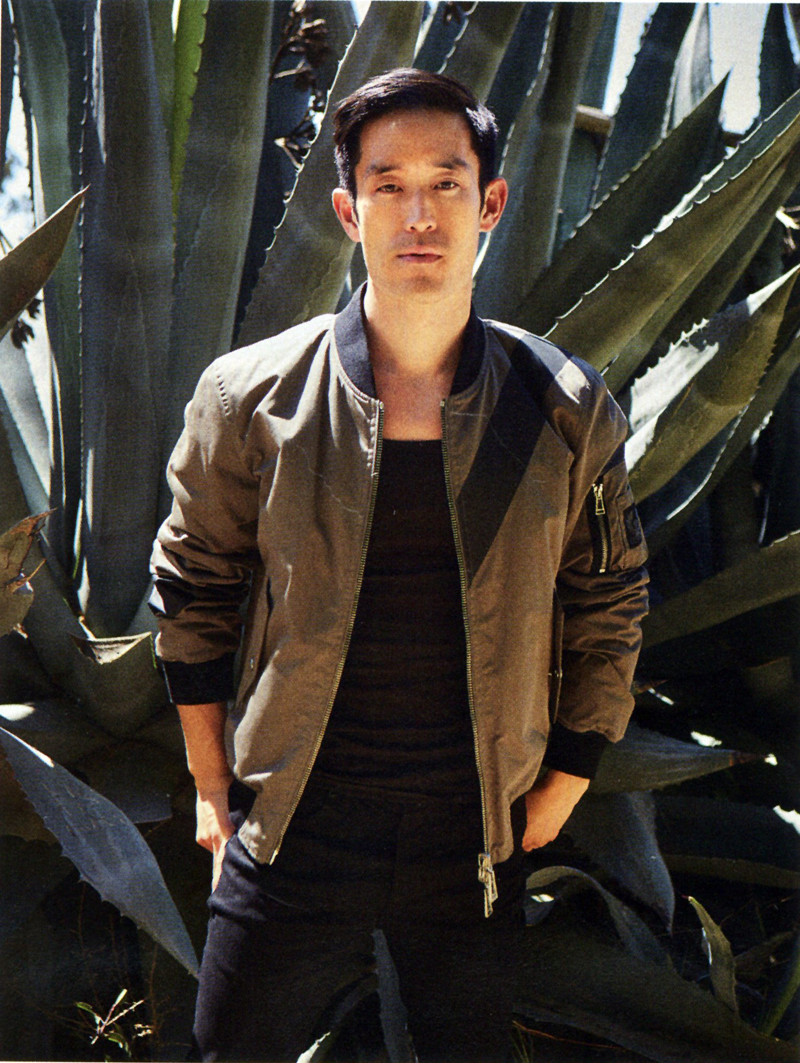 Mike Moh: Impressive in his portrayal of Bruce Lee, his lookalike, in Quentin Tarantino's Once Upon a Time…in Hollywood. — Photo reprinted from Mabuhay, Philippine Airlines' inflight magazine
Those who have seen Quentin Tarantino's ninth film Once Upon a Time…in Hollywood must have rubbed their eyes hard to be convinced that the actor kicking ass(es) is not Bruce Lee but only his lookalike, none other than Mike Moh.
Moh is featured in the "5 Minutes With..." section of the latest issue of Mabuhay, the inflight magazine of the Philippine Airlines (PAL).
"I was at the pool with my kids when I heard the news that I was going to be in a Tarantino movie," Moh was quoted by Mabuhay as saying, "so the first thing I did was perform a celebratory cannonball into the deep end."
He added, "But right after that I dove even deeper into my character, research and study of Bruce Lee to prepare for the shoot. Bruce Lee's martial arts prowess and philosophy have been a strong influence in my life from an early age. He has truly taught me that the only limits in life are the ones you impose on yourself. More than anything, I feel a sense of pride and am honored that Quentin trusted me to portray Bruce."
Born on Aug. 19, 1983, in Atlanta, Georgia, Moh is an American actor who is a fifth degree black belt in American Taekwondo, best known for playing Ryu in the 2014 web series of Street Fighter: Assassin's Fist and the 2016 series Resurrection. He grew up in Saint Paul, Minnesota, and attended the Carlson School of Management in the University of Minnesota. He and his family live in Wisconsin where he owns and runs Moh's Martial Arts school as its chief instructor.
Asked by Mabuhay about his bucket list, Moh said, "I would love to visit Foshan, an hour's drive from Guangzhou Baiyun International Airport. Widely believed to be the birthplace of Chinese martial arts, it will be challenging and exciting to immerse myself in kung fu there."
He said that he loves Honolulu for its beautiful weather, scenery and relaxing vibe and named London as the most interesting place he had been to.
Asked to complete the sentence "If I had my own jet plane," Moh replied, "I'd fly to a new beach every weekend!"
(E-mail reactions at entphilstar@yahoo.com. For more updates, photos and videos, visit www.philstar.com/funfare or follow me on Instagram @therealrickylo.)