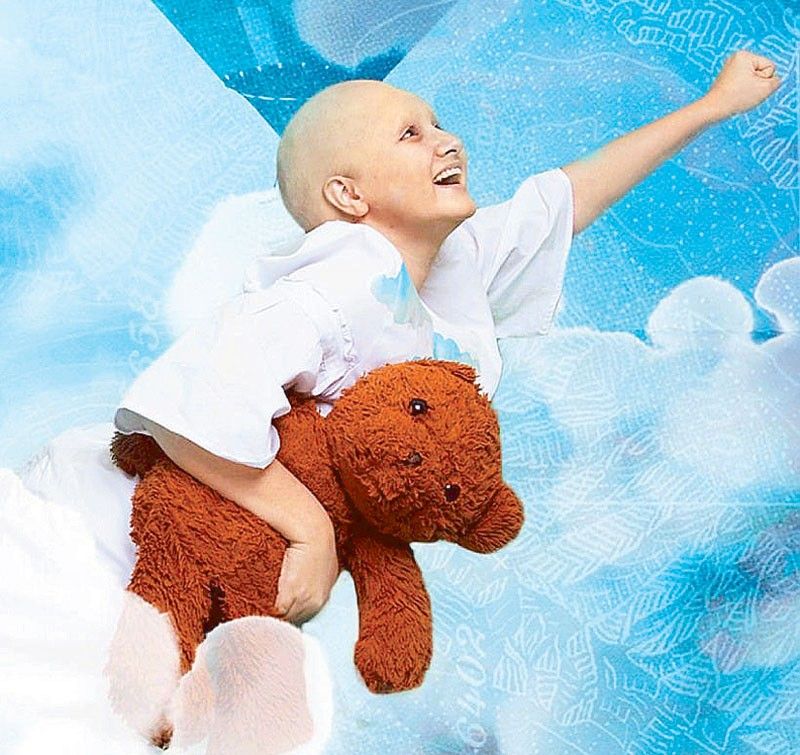 Becca Coates as Dani Lyons in the restaging of the musical starting Aug. 10 at the Carlos P. Romulo Auditorium at RCBC Plaza
MANILA, Philippines — The re-staging of the musical, Dani Girl, is not really surprising even if it came five years after the production was presented as the maiden offering of The Sandbox Collective and 9 Works Theatrical.
Starting Aug. 10, Dani Girl returns onstage at the Carlos P. Romulo Auditorium at RCBC Plaza in Makati City. Toff De Venecia is at the helm, with musical direction by Ejay Yatco and choreography by Stephen Vinas. The musical runs until Sept. 1.
Dani Lyons, a feisty nine-year-old girl with leukemia and stuck in a pediatric ward, goes on a magical journey to get her hair back. She enlists the help of her imaginary buddy, Ralph, as well as a teddy bear, Mr. Fritz. She befriends Marty, a movie geek who is battling Hodgkin's lymphoma and subsequently engages him to join her adventures.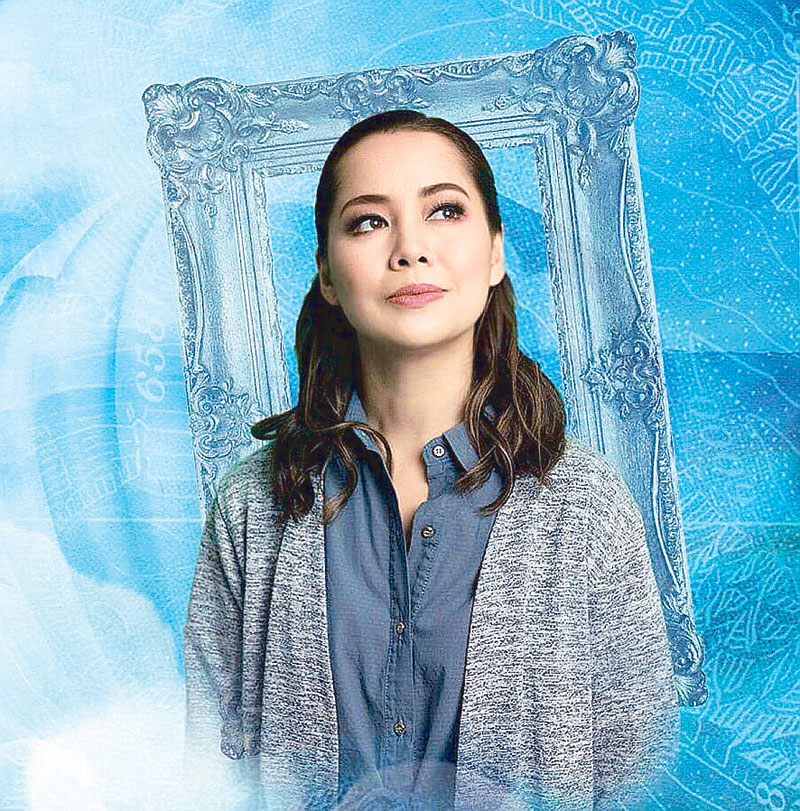 Sheila Valderrama-Martinez as Dani's mom Katherine
"This staging is certainly more physical than it was before and I feel that it is even deeper now," notes Becca Coates, who originated the role five years ago and is returning onstage come Aug. 10.
"I find that musicals and straight plays are equally difficult. In musicals, it is tricky for me to marry the singing, acting and dancing. I love music, but in straight plays, there is no music to carry you through the emotion."
However, even if this production is simply a restaging, Becca is never taking anything too easily. "I personally feel like we are starting all over again with Dani Girl," she admits. "Since day one of rehearsals, we have come to it with a very fresh perspective."
Since she is breathing life into Dani's character anew, Becca is offering a different approach to the musical, not something she did five years ago.
"I felt that it is important to bring a fresh pencil to a clean script — so to speak," she says. "This is because a lot changes in five years, including the people involved in the show. Of course, Dani Girl changes, too."
Becca's former cast members are also reprising their roles in this restaging of Dani Girl. Luigi Quesada as Marty, Lorenz Martinez as Raf, Shiela Valderrama-Martinez and Pamela Imperial alternate as Dani's mother.
New members in the cast are Juliene Mendoza as Raf, Felicity Kyle Napuli as Dani and Daniel Drilon as Marty.
Becca's alternate is erstwhile Matilda star Felicity Kyle Napuli, whom the former describes as "genuinely one of the most mature and level-headed 12 year-olds I have ever met in my life."
Surprisingly, Kyle has yet to receive pointers from Becca. "Yet, she somehow maintains that youth and joy that arrests you the minute she gets on stage," Becca says about her younger co-star.
"I knew from day one we would get along and I do not really see her as a child at all, but rather as my co-actor and partner on this journey. I believe our Danis are so different then that would ruin the magic anyway. I just watch in awe whenever she rehearses."
Sheila, meanwhile, plays Dani's mom Katherine. She says she basically will just try to be as true to the character as she did five years ago. "So, I hope that's a good thing," Sheila adds.
Since Dani Girl is not the only production Sheila is doing that will be restaged this year — she recently finished the re-run of Binondo: The Tsinoy Musical — she insists that this Dani Girl re-run will be staged differently.
"This show was done five years ago, so we had to revisit everything," Sheila notes. "We have a completely different set, blocking and choreography. Of course, we're excited to be doing this run with a few, new members."
In a way, the re-run will also be easier for Shiela. "We've done it before in terms of familiarity for the script and songs, but this material is never easy to do, especially for me who, just like my character Katherine, is a mother of a nine-year-old girl," she explains.
Shiela enjoys working with this Dani Girl team very much. "It's very collaborative and encouraging. We have such a positive environment, which is wonderful and much needed in a heavy material like this one."
For the nth time, Sheila is working anew with her husband, Lorenz Martinez. They also recently shared the stage in Binondo: The Tsinoy Musical. "I almost always work with Lorenz, which is a happy coincidence that I welcome very much," Sheila happily declares.