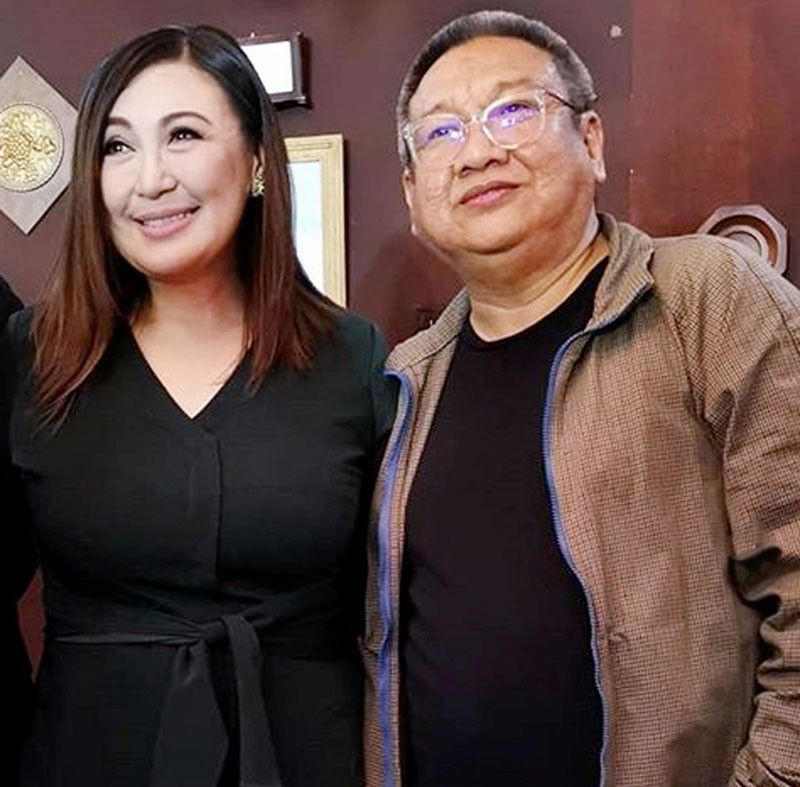 Kwaresma director Erik Matti on lead star Sharon Cuneta: She gives her all.
Erik back to horror genre
MANILA, Philippines — Award-winning director Erik Matti returns to the horror genre with Kwaresma, a Mother's Day presentation of Reality Entertainment, with Sharon Cuneta in the lead, joined by John Arcilla, Guila Alvarez and two, young newcomers — siblings Kent and Pam Gonzales.
"I always like to go back to doing horror," Erik allows. "That's what I grew up with. When I started directing, the horror genre is the kind of film that I really want to direct.
"When you go to horror, you cannot just let the actor run away with emotions. You need to be specific. Now that I can direct whatever film I feel I want to do, that makes me happy."
Erik said Kwaresma was not a project that was originally in the line-up of Reality Entertainment productions. He had to take a break from filming OTJ (On The Job) 2, with Dennis Trillo, Christopher de Leon, John Arcilla and Dante Rivero.
"That project is just too ambitious," Erik admits. "In one scene, I'd have as many as 18 to 21 actors. It was really difficult to get their schedules together. We want to finish shooting by June, so we can do post-production."
However, when the idea to do a horror film came, Kwaresma, written by Katski Flores and direk Erik, was not originally in the line-up.
"When we decided to do a horror film, we came up with five different concepts and ideas," Erik shares. "Ang gaganda lahat. But then, in my car, one traffic day, I suddenly realized not one has a personal investment from me to tell the story. You should always be able to tell the story of your film. It should excite you. So, we set aside those five concepts."
Erik is happy that Reality Entertainment was the first one to do a horror movie with Sharon. "We don't do love stories," he unabashedly offers. "Other producers can do better love stories than us. We really do genre movies, like fantasy, action and horror. That's us.
"We want to get the biggest stars and make them do some genre stuff. Anne Curtis never did action and we offered her Buy Bust. She said she always wanted to do action. The same way with Sharon. She is a huge horror fan, but no one asked her if she wanted to do a horror movie and never did anyone offer her."
There was an original plan for Sharon to do a horror film with director Chito Roño. "She promised to do one horror film with him, but they don't have any material yet," Erik counters. "So, we asked permission first from direk Chito if we could do a horror movie with Sharon."
Apparently, Sharon was the first and only choice of producer Dondon Monteverde and direk Erik to star in their horror project. "I don't know if the project would push through if Sharon didn't say yes," Erik maintains. "What's nice about her is that when she commits to a certain project, she gives her all. She has high respect for her directors."
Kwaresma had a total of 28 shooting days, with more than 150 cast and crew all housed in their Baguio location for a month and a half. "We had enough time to prepare even before we went up to Baguio," shares Erik. "The most difficult was the time element that goes into preparing for those shots. Even the emotional scenes had horror."
The director is really thankful they had a swift shooting schedule and hardly had problems with any of the actors. No wonder, he is undeniably proud about Kwaresma, which contains all the ingredients he really loves about a horror movie.