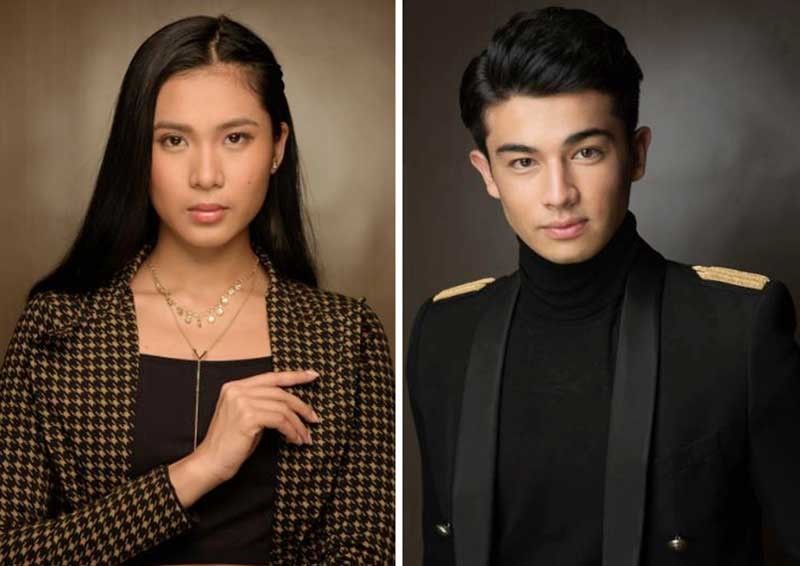 (Left) Lou Yanong on controversial kiss: We just want to apologize for everything. (Right) Andre Brouilette on happiest PBB moment: When I told Lou I love her.
PBB Otso's #LouDre is love
KAPAMILYA DAY
-
Kane Errol Choa
(The Philippine Star) - April 11, 2019 - 12:00am
Lou Yanong and Andre Brouilette are among the Pinoy Big Brother (PBB) Otso's first adult batch Big Four. Lou was living independently and working as a ramp model, while Andre left his comfortable life in Hawaii to try his luck in the Philippines and pursue an acting career.
As Lou and Andre stayed in the PBB house for months, viewers witnessed how their romance blossomed until they became a couple. While they brought many kilig moments, their controversial kiss became a hot topic on social media.
Now that they are in the outside world, we had the chance to talk to Lou and Andre to talk about their experience.
After living inside the PBB house for over three months, how does it feel to be in the outside world?
Andre: For us, the outside world has changed a lot. We are still adjusting, but we are the same persons.
Lou: There's also so much things to catch up on, with family, friends, there's a lot that happened. We had our own little world. It was beautiful and we learned a lot.
How do you feel that your love story has captivated many fans who now call your love team LouDre?
Andre: I never thought about that. I developed feelings for her down the line a lot more. I didn't know about the "LouDre" from the beginning.
Lou: Same. I was focused on my dreams and my goals inside the house. Through the challenges, I got to know him, but I didn't know about the fan base. It's amazing. I am still shocked.
To Andre, what made you decide to pop the question during the "Harapang Sagutan" round?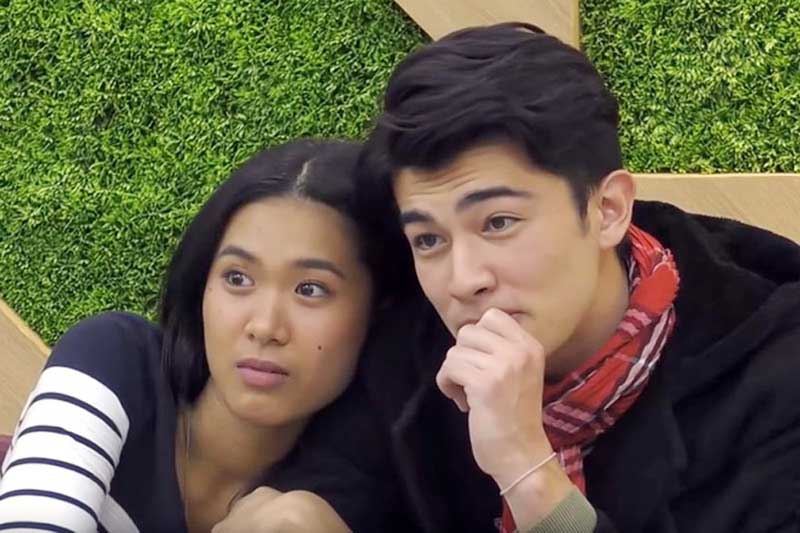 Andre: It's when I knew I was falling in love with Lou. At that point, it wasn't "I really, really like you," but "I am falling in love with you."
To Lou, did you expect Andre to ask you to be his girlfriend that night?
Lou: No. There were so many things happening that day.
What is your reaction to the controversial kiss that stirred so much discussion on social media?
Lou: We were just being ourselves. We had a date, and then it was followed by two tough weeks of challenges. We were not allowed to talk to each other. We missed each other. So we wanted to enjoy that night. If we weren't intoxicated that night, we will not do that. We just want to apologize for everything.
Andre: The events that led up to it, we really missed each other even though we were staying together in the PBB house. So being able to be together and celebrate after the challenges, that's where the misjudgment of alcohol came in.
Both of you were grilled by your former housemates during the "Harapan Tapatan" round. Were you surprised or did you think that it was a task?
Andre: I knew they had to be harsh, but I didn't know the reason for it. It was because I didn't know the reason, I was surprised at how harsh it got. The accusations surprised me, but I think I was able to express myself honestly to everybody.
Lou: I don't think they would do that out of nowhere. What really hit me was the question on whether my family would still be proud of me after everything that I've done. I can take everything they say about me because I know myself, but they don't know my family.
What are the happiest and saddest moments inside the house?
Andre: The saddest would be the time when Fumiya and I had to do the blocks challenge. The happiest was when I told Lou that I love her, and she said she loves me, too.
Lou: The saddest moment was when I couldn't talk to Andre after the date because that week was hard. The happiest would be the "trashion" show when I saw my family at the end of the runway.
If you will be the Big Winner, what will you do with the cash prize?
Andre: Give the love back to my family. I would also like to help in some sort of charity event or program. Aside from that, save for my future family.
Lou: Give back to my parents. I want to give them the comfort they gave me when I was a child.
If given the chance, who is the celebrity you want to work with in the future?
Andre: Enrique Gil and Liza Soberano.
Lou: Vilma Santos.